Use this guide to help you formulate nursing interventions for impaired dentition nursing care plans and nursing diagnosis.
Dentition is the characteristic arrangement, kind, and number of teeth inside the mouth. A person can have impaired dentition due to many reasons. One example is that if a person has missing or damaged teeth or dentures that do not fit will have impaired dentition. Dentition can affect a person's quality of life in terms of appearance, self-esteem, enjoyment of food, dental pain and infections, and overall health status. Since the teeth serve a major role in the process of digestion, studies revealed the relationship between dentition status and dietary habits. Most foods people with poor dentition status stay away from are the ones found to be protective against cardiovascular diseases, stroke, metabolic syndrome, and some cancers. People with tooth loss often choose easier-to-eat foods that contain saturated fat and refined carbohydrates than high-fiber fruits and vegetables. The relationship between oral health and overall health plays a big part in one's life. Proper oral health measures are vital to prevent tooth loss, especially in older adults, who are also at great risk for systemic problems related to the impaired dentition.
Goals and Outcomes
The following are the common goals and expected outcomes for Impaired Dentition nursing diagnosis:
The patient will display the ability to care for own teeth and mouth freely and individually as evidenced by the daily routine of brushing and flossing and using mouthwash and fluoridation properly.
The patient will perform daily denture cleaning and care.
The patient will exhibit clean teeth, healthy gums, and a mouth with a pleasant odor upon examination.
The patient will get regular dental checkups as feasible.
Nursing Assessment

and Rationales

for Impaired Dentition
The following are the nursing assessment cues for Impaired Dentition. Use the guide below to formulate your assessment findings.
1. Assess the patient's oral hygiene practices.
Oral hygiene information provides direction on possible etiological factors and guidance for subsequent education.
2. Assess the teeth, gums, mucous membranes, and tongue for color, moisture, texture, irritation, and infection. Use a moist, padded tongue blade to gently pull back the cheeks, lips, and gums.
A tongue blade should be used to expose areas of the oral cavity for inspection.
3. Assess the patient's nutritional status.
Poor food choices contribute to dentition problems. Poor dentition can affect food consumption with people with loss of teeth consuming fewer foods rich in fiber such as fruits and vegetables.
4. Assess the fit of dental appliances.
An evaluation may suggest possible causes and guide patient education.
5. Assess the mouth for dryness and breath for odor.
A typical flow of saliva is vital in keeping the teeth clean. Halitosis can be due to dryness of the mouth, dentition, or any medical condition.
6. Assess the patient's ability to complete regular oral care.
Patients may need assistance in completing oral care.
7. Assess for financial problems to maintain improved dental hygiene.
Patients may be too proud to ask for assistance or may be unaware of the community services available to them.
8. Assess for any complaints of toothache.
Dental caries and abscess development are common and painful, requiring dental assessment and evaluation.
9. Assess to what extent "fear of dentists" plays a role in the avoidance of dental care.
Patients may have unwanted experiences in the past regarding dental checkups and may be expecting the dental appointment to be uncomfortable. Providing accurate information may help reduce fear.
Nursing Interventions and Rationales for Impaired Dentition
The following are the therapeutic nursing interventions for Impaired Dentition nursing diagnosis:
1. Provide a mouth care routine including toothbrushing at regular intervals with a soft-bristle toothbrush and fluoride toothpaste.
Brushing teeth in an up-and-down manner
Brushing of teeth at least twice a day
Including the gums and tongue in oral care
Replacing the toothbrush as bristles wear down
Advise an ultrasonic toothbrush as an alternative for patients with dexterity problems
Cleaning of teeth with a toothbrush and fluoride-containing toothpaste prevents the build-up of plaque.
2. Teach gentle flossing teeth with unwaxed dental floss.
Flossing promotes gum health and prevents the build-up of plaque.
3. Instruct the patient to rinse the mouth with warm saline or an antiplaque mouth rinse.
These measures help promote oral hygiene.
4. Teach that dentures should be removed and cleaned every night.
Regular cleaning of dentures will prevent mucosal irritation.
5. Assist the patient in performing oral hygiene every after a meal and as often as needed.
Regular brushing of teeth especially after meals is vital to prevent the build-up of bacteria.
6. Advise avoiding high-sugar foods.
High-sugar foods may cause tooth decay and promote good oral health and healing.
7. Apply lubricant to lips and oral mucosa as necessary.
Lubrication promotes comfort and prevents dryness and cracking.
8. Instruct patients to obtain regular dental checkups and follow-ups.
Regular dental checkups identify dental problems early.
9. Educate the patient about the importance of oral hygiene.
Right knowledge helps prevent possible dental problems.
10. Educate the patient about the importance of maintaining a healthy diet despite dentition problems.
Adequate nutrition is vital to healthy teeth and the body.
11. Educate the patient regarding the importance of dental checkups and follow-ups.
Checkups help identify dental problems early.
Recommended Resources
Recommended nursing diagnosis and nursing care plan books and resources.
Disclosure: Included below are affiliate links from Amazon at no additional cost from you. We may earn a small commission from your purchase. For more information, check out our privacy policy.
Ackley and Ladwig's Nursing Diagnosis Handbook: An Evidence-Based Guide to Planning Care
We love this book because of its evidence-based approach to nursing interventions. This care plan handbook uses an easy, three-step system to guide you through client assessment, nursing diagnosis, and care planning. Includes step-by-step instructions showing how to implement care and evaluate outcomes, and help you build skills in diagnostic reasoning and critical thinking.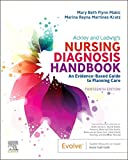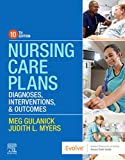 NANDA International Nursing Diagnoses: Definitions & Classification, 2021-2023
The definitive guide to nursing diagnoses is reviewed and approved by the NANDA International. In this new version of a pioneering text, all introductory chapters have been rewritten to provide nurses with the essential information they need to comprehend assessment, its relationship to diagnosis and clinical reasoning, and the purpose and application of taxonomic organization at the bedside. A total of 46 new nursing diagnoses and 67 amended nursing diagnostics are presented.
Nurse's Pocket Guide: Diagnoses, Prioritized Interventions, and Rationales
Quick-reference tool includes all you need to identify the correct diagnoses for efficient patient care planning. The sixteenth edition includes the most recent nursing diagnoses and interventions from NANDA-I 2021-2023 and an alphabetized listing of nursing diagnoses covering more than 400 disorders.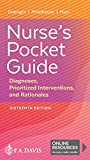 Nursing Diagnosis Manual: Planning, Individualizing, and Documenting Client Care
Identify interventions to plan, individualize, and document care for more than 800 diseases and disorders. Only in the Nursing Diagnosis Manual will you find for each diagnosis…. subjectively and objectively – sample clinical applications, prioritized action/interventions with rationales – a documentation section, and much more!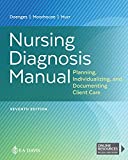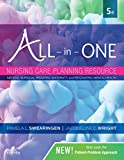 See also
Other recommended site resources for this nursing care plan:
References and Sources
The following are the recommended sources for Impaired Dentition nursing diagnosis:
Ackley, B. J., Ladwig, G. B., Msn, R. N., Makic, M. B. F., Martinez-Kratz, M., & Zanotti, M. (2019). Nursing Diagnosis Handbook E-Book: An Evidence-Based Guide to Planning Care. Mosby. [Link]
Carpenito-Moyet, L. J. (2006). Handbook of nursing diagnosis. Lippincott Williams & Wilkins. [Link]
Sahyoun, N. R., Lin, C. L., & Krall, E. (2003). Nutritional status of the older adult is associated with dentition status. Journal of the American Dietetic Association, 103(1), 61-66. [Link]
Urden, L. D., Stacy, K. M., & Lough, M. E. (2006). Thelan's critical care nursing: diagnosis and management (pp. 918-966). Maryland Heights, MO: Mosby.