Influenza (also known as flu, or grippe) is an acute inflammation of the nasopharynx, trachea, and bronchioles, with congestion, edema, and the possibility of necrosis of these respiratory structures. Influenza is a highly contagious airborne disease of the respiratory tract caused by three different types of Myxovirus influenzae. It occurs sporadically or in epidemics which peaks usually during colder months. In tropical areas, influenza occurs throughout the year. The WHO estimates that 1 billion influenza cases, 3 to 5 million severe cases, and 290,000 to 650,000 influenza-related respiratory deaths occur each year worldwide (Nguyen & Stuart, 2022).
The presentation of influenza virus infection varies, but it usually overlaps with those of many other viral upper respiratory tract infections (URTI). Typical signs and symptoms include cough, fever, sore throat, myalgias, headache, nasal discharge, weakness and severe fatigue, tachycardia, and red, watery eyes. Influenza has been diagnosed traditionally on the basis of clinical criteria, but rapid diagnostic tests are becoming more widely used. The gold standard for diagnosing influenza a and B is a viral culture of nasopharyngeal samples or throat samples (Nguyen & Stuart, 2022).
Nursing Care Plans
Unless complications occur, influenza doesn't require hospitalization and nursing care usually focuses on the prevention of the disease and relief of symptoms.
Here are six (6) nursing care plans (NCP) and nursing diagnosis (NDx) for Influenza (Flu):
Deficient Knowledge
Annual influenza vaccination has been demonstrated to be effective in reducing morbidity and mortality among high-risk clients. A study revealed that only 67.4% of clients knew that influenza can be prevented by vaccination and that clients with chronic diseases are more likely to develop severe forms of influenza. Communication and awareness of influenza and its vaccine are important starting points in educating the population, and all healthcare professionals and public health workers can play a key role in this strategy (Bertoldo et al., 2019).
Nursing Diagnosis
May be related to
Lack of knowledge about the disease process (Influenza)
Inability to avoid complications
Recurrence of disease
Possibly evidenced by
Verbalization of misconceptions, questions about the disease
Request for information
Presence of avoidable complications
Desired Outcomes
The client will be able to understand and verbalize appropriate treatment and care for influenza.
The client will be able to accurately verbalize understanding of the influenza disease and methods to use to avoid contracting the illness.
The client will be able to notify the healthcare provider immediately during flu season if they begin to have symptoms of influenza in order to be treated with antivirals.
The client will suffer no complications, such as pneumonia, requiring hospitalization.
The client will be compliant with obtaining annual influenza vaccination.
Nursing Assessment and Rationales
1. Assess the client's understanding of the disease process.
The client may have misconceptions about the disease that should be corrected. Identifying baseline knowledge helps to facilitate and establish a plan of care for the client and family education. Understanding and addressing misconceptions may have significant positive effects on preventative practice. Misconceptions about the influenza vaccine play a statistically significant role in the refusal of the vaccine among the population (Romine et al., 2013).
2. Ensure that the client is willing and able to listen to information about the disease.
The client may be in too much pain or too ill to understand and comprehend information. If the client is unwilling to listen to information, accept the decision, which will help to facilitate acceptance of the right as a client to choose the level of self-participation in care.
3. Review normal lung function and pathology of the condition.
Educating the client about normal lung pathology using appropriate terms promotes an understanding of the current situation and the importance of cooperating with the treatment regimen.
4. Assess for allergic reactions to vaccines.
Note that some vaccines are made from a chicken embryo and should not be given to people who are hypersensitive to eggs. The Advisory Committee on Immunization Practices (ACIP) recommends FluBlok for the vaccination of adults 18 years or older with egg allergy of any severity (Nguyen & Stuart, 2022).
Nursing Interventions and Rationales
1. Use limited amounts of time for teaching, with the provision of a quiet environment.
Helps the older adult client to remember the information being discussed without distracting stimuli. Limiting sessions of instruction helps to avoid overstimulation and overload. To accommodate functional and physical changes, make teaching sessions shorter than an hour because some older adults may be uncomfortable sitting for too long. Eliminate distractions by keeping the environment quiet. Turn off the TV or radio, close the door, or pull the curtain (Mauk, 2006).
2. Educate about influenza immunizations.
For high-risk clients and healthcare personnel, suggest annual inoculations at the start of the flu season. The vaccine administered is based on the previous year's virus and is usually about 75% effective. Poor uptake of the influenza vaccine is a problem around the world. This indicates the need for greater efforts to educate people about vaccination and to provide the necessary health facilitation and involvement of multidisciplinary teams to promote the seasonal influenza vaccine (Sagor & AlAteeq, 2018).
3. Inform people receiving the vaccine of the possible adverse effects and report them immediately.
Adverse effects include discomfort at the vaccination site, fever, malaise, and rarely, Guillain-Barre syndrome. Recommend the inactivated variant of the vaccine to women who are pregnant and who will be in the second or third trimester during influenza season. The Vaccine Adverse Event Reporting System (VAERS) is an early warning system that helps the CDC and FDA monitor problems following vaccination. Anyone can report possible vaccine side effects to VAERS (Kalarikkal & Jaishankar, 2022).
4. Educate the client regarding influenza severity and its implications.
As the severity of past influenza events has been underestimated, so has the severity of the illness itself. It is a common conception that an individual's risk of influenza is not high enough to qualify for vaccination despite the fact that the vaccine is available to anybody at any time during the flu season. Even a healthy person is not immune to influenza if they do not possess antibodies against the infection (Romine et al., 2013).
5. Teach the proper disposal of tissues and proper hand-washing technique.
There is a misconception concerning hand washing and influenza that plays a significant role in the refusal of vaccines. In a knowledge-based intervention where 250 posters describing nosocomial infection, cross-transmission, hand carriage and hygiene, and disinfection with creams were posted in a hospital in an attempt to improve hand washing, significant gains in compliance among nurses and their assistants were documented (Romine et al., 2013).
6. Use appropriate teaching aids for the client's abilities.
Teaching aids such as written in large font for the impaired client, and so forth helps to provide information in a manner that will be more readily understood by the client and remembered. Normal aging changes may cause memory loss, sensory deficits, and the need for slower, more repetitive teaching. An older client may require more light to see and may take a longer time to adjust to changes in light. Keep the materials in front of the vision-impaired client so they stay in their main field of vision. Speak slowly, naturally, and clearly (Mauk, 2006).
7. Instruct the client and family members about influenza types, when typical outbreaks occur, and methods to avoid infection.
Influenza occurs every year, normally from November through April, and the virus is spread via direct contact or aerosol droplets. Older people usually have other disease processes, are especially prone to infection, and should avoid others with upper respiratory symptoms when possible. Epidemics of influenza C have been reported, especially in young children. Avian influenza is transmitted primarily through direct contact with diseased or deceased birds infected with the virus (Nguyen & Stuart, 2022).
8. Instruct the client and family members that those who are at risk for influenza should always be immunized with the flu vaccine.
Vaccination should be given around October prior to the start of the outbreak of influenza season but can be given throughout this time until late winter. Prevention of influenza is considered optimal in order to prevent complications, such as pneumonia. Vaccination of high-risk pregnant clients provides some protective immunity for newborns and reduces subsequent hospitalizations in infants. The CDC recommends higher-dose and adjuvanted influenza vaccines for individuals aged 65 years and older (Nguyen & Stuart, 2022).
9. Clarify concepts about influenza treatment and mitigation.
The misconception that quarantine is more effective than the influenza vaccine in mitigating pandemic infections was discovered in residents of Sydney, Australia during the 2009 H1N1 pandemic. This misconception illustrates how the effectiveness of the vaccine and the speed at which influenza spreads through the population is often underestimated. Concepts regarding treating influenza are also misunderstood and misplaced. The belief that influenza will not get better without medical intervention was discovered in a study of Hispanic residents in New York City (Romine et al., 2013)
10. Instruct the client about newer antiviral drugs, their effects, when to seek immediate medical attention, and the side effects of medications.
The antiviral drugs indicated for the treatment and chemoprophylaxis of influenza are neuraminidase inhibitors. These agents act directly on the viral proteins, decreasing the virulence of infection. Caution should be used if clients have other respiratory diseases or renal insufficiency.
10.1. Oseltamivir phosphate (Tamiflu)
Tamiflu is effective for influenza types A and B. It must be administered within 48 hours of symptom onset. The sooner it is taken after symptom onset, the better the effect. Oseltamivir reduces the length of illness by an average of 1.5 days. It also reduces the severity of symptoms (Nguyen & Stuart, 2022).
10.2. Zanamivir (Relenza)
Relenza is effective against both influenza A and B; its efficacy against avian influenza is not well-established, however. Severe and even fatal bronchospasm has been reported during treatment with zanamivir. Zanamivir is inhaled through a Diskhaler oral inhalation device.
10.3. Baloxavir (Xofluza)
Xofluza is a prodrug that is metabolized to baloxavir. It is indicated as a single, oral, weight-based dose for the treatment of acute uncomplicated influenza in clients aged 5 years and older who have been symptomatic for less than 48 hours. In addition, it is indicated for treatment in clients aged 12 years and older who are at high risk of developing serious influenza-related complications (Nguyen & Stuart, 2022).
Recommended Resources
Recommended nursing diagnosis and nursing care plan books and resources.
Disclosure: Included below are affiliate links from Amazon at no additional cost from you. We may earn a small commission from your purchase. For more information, check out our privacy policy.
Ackley and Ladwig's Nursing Diagnosis Handbook: An Evidence-Based Guide to Planning Care
We love this book because of its evidence-based approach to nursing interventions. This care plan handbook uses an easy, three-step system to guide you through client assessment, nursing diagnosis, and care planning. Includes step-by-step instructions showing how to implement care and evaluate outcomes, and help you build skills in diagnostic reasoning and critical thinking.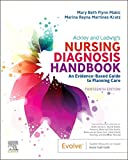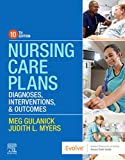 NANDA International Nursing Diagnoses: Definitions & Classification, 2021-2023
The definitive guide to nursing diagnoses is reviewed and approved by the NANDA International. In this new version of a pioneering text, all introductory chapters have been rewritten to provide nurses with the essential information they need to comprehend assessment, its relationship to diagnosis and clinical reasoning, and the purpose and application of taxonomic organization at the bedside. A total of 46 new nursing diagnoses and 67 amended nursing diagnostics are presented.
Nurse's Pocket Guide: Diagnoses, Prioritized Interventions, and Rationales
Quick-reference tool includes all you need to identify the correct diagnoses for efficient patient care planning. The sixteenth edition includes the most recent nursing diagnoses and interventions from NANDA-I 2021-2023 and an alphabetized listing of nursing diagnoses covering more than 400 disorders.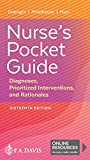 Nursing Diagnosis Manual: Planning, Individualizing, and Documenting Client Care
Identify interventions to plan, individualize, and document care for more than 800 diseases and disorders. Only in the Nursing Diagnosis Manual will you find for each diagnosis…. subjectively and objectively – sample clinical applications, prioritized action/interventions with rationales – a documentation section, and much more!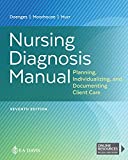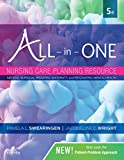 See Also
Other recommended site resources for this nursing care plan:
Other nursing care plans related to respiratory system disorders:
References and Sources
Adeyinka, A., & Kondamudi, N. P. (2022, August 14). Cyanosis – StatPearls – NCBI Bookshelf. NCBI. Retrieved December 6, 2022.
Bertoldo, G., Pesce, A., Pepe, A., Pelullo, C. P., & Di Giuseppe, G. (2019). Seasonal influenza: Knowledge, attitude and vaccine uptake among adults with chronic conditions in Italy. PLOS ONE, 14(5).
Centers for Disease Control and Prevention. (2021). Prevention Strategies for Seasonal Influenza in Healthcare Settings. CDC. Retrieved December 6, 2022.
Centers for Disease Control and Prevention. (2022, October). Clinical Signs and Symptoms of Influenza. CDC. Retrieved December 8, 2022.
Duda, K. (2022, September 9). Body Aches Caused By the Flu: Causes and Treatment. Verywell Health. Retrieved December 7, 2022.
Gerriets, V., & Nappe, T. M. (2022, September 18). Acetaminophen – StatPearls – NCBI Bookshelf. NCBI. Retrieved December 7, 2022.
Ghlichloo, I., & Gerriets, V. (2022, May 19). Nonsteroidal Anti-inflammatory Drugs (NSAIDs) – StatPearls – NCBI Bookshelf. NCBI. Retrieved December 7, 2022.
Gregory, E. (2021). Cooling Techniques For Hyperthermia – StatPearls – NCBI Bookshelf. NCBI. Retrieved December 7, 2022.
Huang, L. H., & Corden, T. E. (2018, December 7). Dehydration: Background, Pathophysiology, Etiology. Medscape Reference. Retrieved December 11, 2022.
Kalarikkal, S. M., & Jaishankar, G. B. (2022, January 20). Influenza Vaccine – StatPearls – NCBI Bookshelf. NCBI. Retrieved December 10, 2022.
Kamiya, Y., Fujisawa, T., Katsumata, M., Yasui, H., Suzuki, Y., Karayama, M., Hozumi, H., Furuhashi, K., Enomoto, N., Nakamura, Y., Inui, N., Setou, M., Ito, M., Suzuki, T., Ikegami, K., & Suda, T. (2020). Influenza A virus enhances ciliary activity and mucociliary clearance via TLR3 in airway epithelium. Respiratory Research, 21(282).
Katz, S., Arish, N., Rokach, A., Zaltzman, Y., & Marcus, E.-L. (2018). The effect of body position on pulmonary function: a systematic review. BMC Pulmonary Medicine, 18(159).
Majumdar, S. R., Eurich, D. T., Gamble, J.-M., Senthselvan, A., & Marrie, T. J. (2011, February 01). Oxygen Saturations Less than 92% are Associated with Major Adverse Events in Outpatients with Pneumonia: A Population-Based Cohort Study. Clinical Infectious Diseases, 52(3), 325-331.
Mauk, K. L. (2006, February). Reaching and teaching older adults. Nursing, 36(2), 17.
Moorhouse, M. F., Doenges, M. E., & Murr, A. C. (2010). Nursing Care Plans: Guidelines for Individualizing Client Care Across the Life Span. F.A. Davis Company.
News in Health. (2013). Soothing a Sore Throat. NIH News in Health. Retrieved December 7, 2022.
Nguyen, H. H., & Stuart, M. (2022, October 31). Influenza: Practice Essentials, Background, Pathophysiology. Medscape Reference. Retrieved December 6, 2022.
Romine, W. L., Barrow, L. H., & Folk, W. R. (2013, March 21). Exploring Secondary Students' Knowledge and Misconceptions about Influenza: Development, validation, and implementation of a multiple choice influenza knowledge scale. International Journal of Science Education, 35(11), 1874-1901.
Sagor, K. H., & AlAteeq, M. A. (2018). Beliefs, attitudes, and barriers associated with the uptake of the seasonal influenza vaccine among patients visiting primary healthcare clinics. Saudi Medical Journal, 39(7).
Schraga, E. D., & Wiener, S. W. (2022, July 20). Cooling Techniques for Hyperthermia: Overview, Indications, Contraindications. Medscape Reference. Retrieved December 7, 2022.
Sereearuno, T., Rittayamai, N., Lawansil, S., & thirapatarapong, W. (2020). Effectiveness of a chest physiotherapy care map in hospitalized patients. Heart & Lung, 49(5).
Shin, M. (2019). Pulmonary and Physical Rehabilitation in Critically Ill Patients. NCBI. Retrieved December 6, 2022.
Sparks, D. (2017, July 21). Home Remedies: Fighting a fever. Mayo Clinic News Network. Retrieved December 7, 2022.
Tibbits, D. (2022, November 13). What Is a Hypothermia Blanket? (with pictures). Wise Geek. Retrieved December 7, 2022.
Walter, E. (2021). Effect of a fever in viral infections — the 'Goldilocks' phenomenon? NCBI. Retrieved December 7, 2022.