Photographs are the most tangible item you walk away with. Thus, wedding photography is considered one of the most important tasks to do prior to the main event. This young nurse has been named the 'prettiest bride' by Chinese media after an unforgettable incident happened during her wedding photoshoot.
The young bride-to-be was identified as Guo Yuanyuan, a nurse at the Dalian Hospital in northeastern China. According to People's Daily Online, she was with her fiancé for a wedding photoshoot on a beach in Dalian, northeast China, until they heard a man badly in need of help.
Some witnesses said they heard the man shouting for help around 10 am on Monday, September 21. They saw how the man waved his hand just before being pulled back to shore by several beach-goers.
The crowd gathered around the unconscious victim, however, it appeared that no one knew how to perform CPR.
The next thing happened left a big mark to the entire scene…
About 100 feet away, the 25-year-old nurse jumped off a three foot ledge and rushed to the scene while still wearing her wedding gown. She then proceeded to perform CPR on the man as well as giving him mouth to mouth resuscitation for over 20 minutes.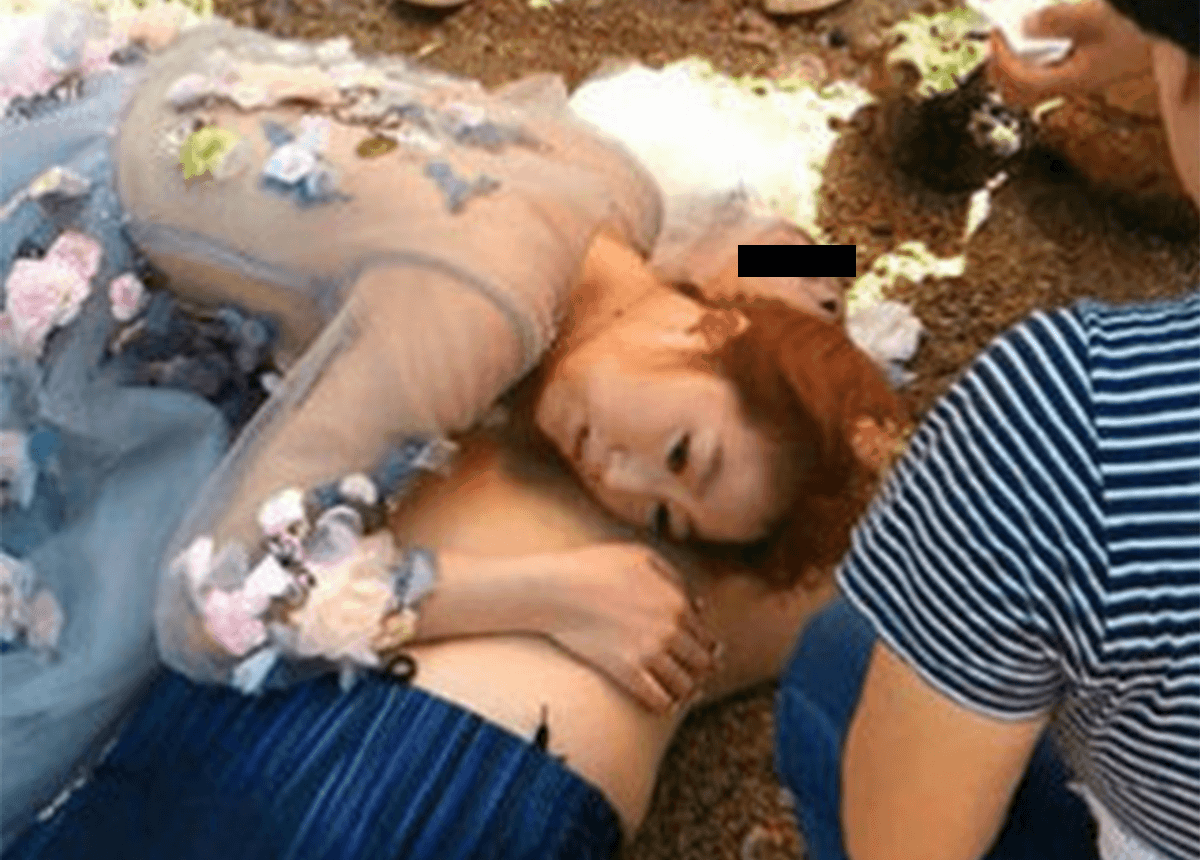 Mr. Zhao, one of the rescuers, said: 'At the time his lips had gone purple and his face was going blue. It seemed like he had a sudden heart attack.'
During the actual saving of the man, Guo didn't even bother to think of her now-ruined wedding dress, makeup and nails. Unfortunately, despite her best efforts, the drowned victim eventually lost his life.
And despite her failed attempt to save the man's life, people surrounding them applauded the nurse's persistence, dedication, and determination.
The ambulance eventually arrived, paramedics found it was too late to save the man. Heart attack has been confirmed as the cause.
"She enjoys helping people normally and that's what I like about her," revealed Guo's fiancé, Xiao Liu. He also narrated how his soon-to-be wife ran faster than him when the incident took place.
[easy-tweet tweet="At that time, I only remember that I was a nurse. My career's responsibilities are higher than that of a bride." user="nurseslabs"]
Meanwhile, the nurse's only statement is, "At that time, I only remember that I was a nurse. My career's responsibilities are higher than that of a bride."
Guo Yuanyuan was a cardiac nurse at a local hospital. Her stolen "photographs" reviving the man immediately spread across Chinese social media and won the admiration of netizens throughout China, and dubbed her as "The Most Beautiful Bride."