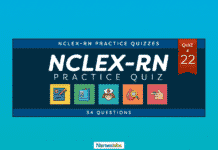 Take this 34-item examination traversing the Disorders of the Neurological System and Spinal Cord Injury. If you are taking the board examination or nurse board examination or even the NCLEX, then this practice exam is for you.
Cerebral palsy is a group of disorders arising from a malfunction of motor centers and neural pathways in the brain.
Nursing goals for a client with cerebral palsy include optimize mobility and prevent deformity, improve nutritional status, strengthen family support, foster self-care, enhanced communication and provide quality of life.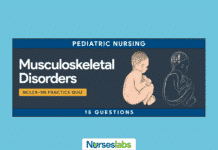 If you want to extend your learning about Pediatric Nursing, this 15-item NCLEX style examination will help you boost your knowledge about the musculoskeletal and neuromuscular disorders during infancy into childhood and adolescence.
I think you'll enjoy this quiz. Questions are long and presents a situation while the rationales are insightful -- it also has that perfect balance in terms of difficulty.
NURSING SCHOOL SURVIVAL KIT