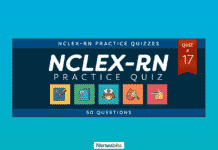 Accomplish this 50-item nursing examination covering a wide range of topics about Medical-Surgical Nursing. If you are taking the board examination or nurse board examination or even the NCLEX, then this practice exam is for you.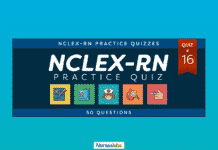 This exam can help you improve, review and challenge your understanding of the topics including Cardiovascular Diseases, Anemia, Cancer, and Tracheostomy.
The nursing care plan for the client with deep vein thrombosis include: providing information regarding disease condition, treatment, and prevention; assessing and monitoring anticoagulant therapy; providing comfort measures; positioning the body and encouraging exercise; maintaining adequate tissue perfusion; and preventing complications.
Here are four (4) nursing care plans (NCP) for pulmonary embolism:
Simplified study guide for nursing pharmacology which includes antiplatelet drugs, anticoagulants, thrombolytic agents, anticoagulant adjunctive therapy and more.
NURSING SCHOOL SURVIVAL KIT