This 15-item questions will tackle different culture and health practices among races.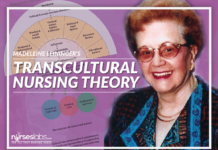 The Transcultural Nursing Theory or Culture Care Theory by Madeleine Leininger involves knowing and understanding different cultures with respect to nursing and health-illness caring practices, beliefs and values with the goal to provide meaningful and efficacious nursing care services to people according to their cultural values and health-illness context.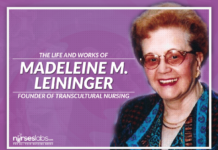 Madeleine Leininger was the developer of the concept of transcultural nursing that has a great impact on how to deal with patients of different culture and cultural background.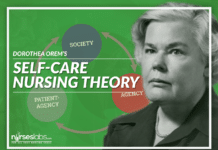 The Self-Care Nursing Theory or the Orem Model of Nursing was developed by Dorothea Orem is considered a grand nursing theory, which means the theory covers a broad scope with general concepts that can be applied to all instances of nursing.
NURSING SCHOOL SURVIVAL KIT