Home
Tags
Disseminated Intravascular Coagulation (DIC)
Tag: Disseminated Intravascular Coagulation (DIC)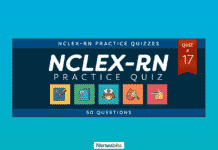 Accomplish this 50-item nursing examination covering a wide range of topics about Medical-Surgical Nursing. If you are taking the board examination or nurse board examination or even the NCLEX, then this practice exam is for you.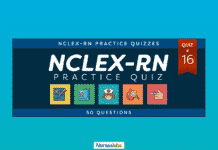 This exam can help you improve, review and challenge your understanding of the topics including Cardiovascular Diseases, Anemia, Cancer, and Tracheostomy.
Blood is the "river of life" that surges within us. It transports everything that must be carried from one place to another within the body- nutrients, wastes (headed for elimination from the body) and body heat through blood vessels. Long before modern medicine, blood was viewed as magical, because when it drained from the body, life departed as well.
The following are the common nursing care planning and goals for clients with DIC: maintenance of hemodynamic status, maintenance of intact skin and oral mucosa, maintenance of fluid balance, maintenance of tissue perfusion, prevention of complications. Here are four (4) nursing care plans (NCP) for disseminated intravascular coagulation:
As a nurse, being prepared for the unexpected is critical to positive neonatal and maternal outcomes. Here is a 60-item NCLEX-style examination that covers Obstetrical Nursing.
NURSING SCHOOL SURVIVAL KIT