In this guide for nursing theories, we aim to help you understand what comprises a nursing theory and its importance, purpose, history, types or classifications, and give you an overview through summaries of selected nursing theories.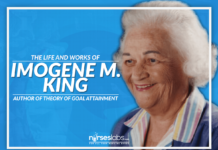 Imogene Martina King was one of the pioneers and most sought nursing theorists for her Theory of Goal Attainment which was developed in the early 1960s.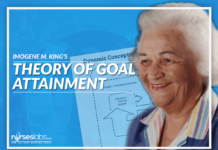 Imogene M. King's Theory of Goal Attainment focuses on this process to guide and direct nurses in the nurse-patient relationship, going hand-in-hand with their patients to meet the goals towards good health.
NURSING SCHOOL SURVIVAL KIT