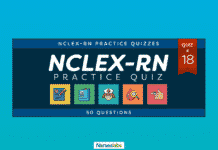 Take time to answer this 50-item exam that will test your knowledge about Medical-Surgical Nursing. Questions are from Cardiovascular Nursing, Coronary Care Unit (CCU), and Tracheostomy Care. If you are taking the board examination or NCLEX, then this practice exam is right for you.
Study guide for menstrual cycle: menstruation is the female reproductive cycle that is characterized by the bleeding of the uterus as a response to the system of hormonal changes.
Each and every hormone has their own function and designation, so let's meet and greet these little ones and see what they got for us.
Nursing management of menopause is symptomatic. Estrogen replacement therapy is the most advantageous treatment for symptoms, but it's not suitable for all patients as it has some adverse effects and risks. Here are six (6) nursing care plans (NCP) for menopause.
NURSING SCHOOL ESSENTIALS