Home
Tags
Musculoskeletal Disorders
Tag: Musculoskeletal Disorders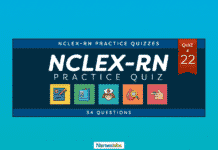 Take this 34-item examination traversing the Disorders of the Neurological System and Spinal Cord Injury. If you are taking the board examination or nurse board examination or even the NCLEX, then this practice exam is for you.
Juvenile rheumatoid arthritis (JRA) is the most common chronic rheumatologic disease in children and is one of the most common chronic diseases of childhood.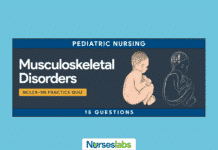 If you want to extend your learning about Pediatric Nursing, this 15-item NCLEX style examination will help you boost your knowledge about the musculoskeletal and neuromuscular disorders during infancy into childhood and adolescence.
Osteogenesis imperfecta is characterized by bones that break easily often from little or no apparent cause.
Osteoarthritis is a degenerative joint disease or sometimes called osteoarthrosis even though inflammation may be present.
A pregnant woman needs to be healthy in both the mind and the body to survive her pregnancy. To maintain her over-all well being, caregivers must collaborate with each other for a more holistic and effective care to make sure that the woman and the fetus are both safe.
NURSING SCHOOL SURVIVAL KIT