Here are four (4) nursing care plans for gestational diabetes mellitus.
Here are eight (8) nursing care plans for postpartum hemorrhage:
The nurse's plan of care should be to alleviate anxiety, provide emotional support, and provide information to the client or couple. Here are three (3) nursing care plans for premature dilation of cervix
Here are three (3) nursing care plans for patients with abruptio placentae.
Just like any surgical procedure, cesarean birth also has its systemic effects.
High-risk pregnancies are those concurrent disorders, pregnancy-related complications, or external factors that endanger the health of the woman and the fetus. Nurses must have the awareness regarding these diseases so they can act swiftly during these emergencies.
This 15-item questionnaire will test your knowledge about maternity and newborn medications. If you are preparing for the NCLEX then these questions can help.
Cesarean birth becomes the birth method of choice, which is entirely different from vaginal birth, so from assessment until discharge, healthcare professionals holistically adjust the care plan to accommodate the woman anticipating cesarean birth.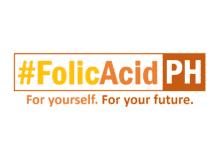 One in every five Filipino women of reproductive age has a folic acid deficiency, according to the 7th National Nutrition Survey by the Food and Nutrition Research Institute-DOST.
Getting through labor is one of the most anticipated events during a woman's pregnancy. To avoid complications during labor, thorough assessment should be conducted by the health care providers early during the woman's pregnancy.
NURSING SCHOOL SURVIVAL KIT