One crazy and, sometimes, an annoying phenomenon about being a nurse, is that even when you are not at work, your mind is in overtime! For example, when you fall into bed after an exhausting 12-hour workday, and you're just starting to drift into that deep, restful sleep, you hear "BEEP BEEP! BEEP BEEP!" What is that? Room 12's IV pump is alarming! If she wakes up screaming again, you can forget finished med pass before lunch! Oh, yeah. It's 0300, and your shift is over. Back to sleep, you go! It is almost a bedtime routine. But some of the things that wake nurses up at night are funny! So, I interviewed a few colleagues and compiled a list of the most common ones!
1. Call lights alarming! This is a constant noise at work. Naturally, we hear it ringing even in our sleep! It's the soundtrack of nursing, really.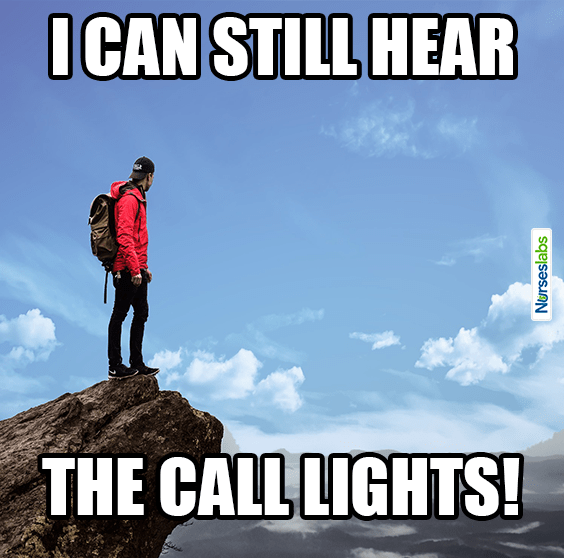 2. Forgetting to return a call to a family member. Never fear! They will surely call back the next shift!
3. "Did I forget to pass something off during report?" is a question we ask ourselves out of habit.
4. "Do I really have to deal with X patient again because he/she was a total PITA and maybe by some miracle they'll be discharged on day shift?"
5. Code Blue alarm/Red phone
6. "I keep people alive all night, but did I even clock in or out?"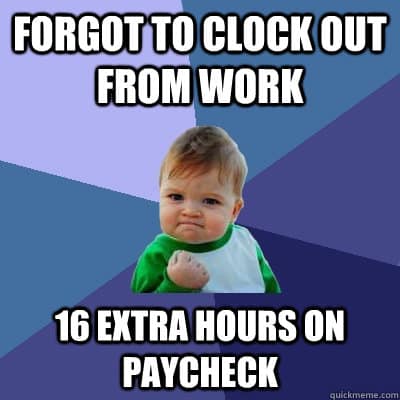 7. "I wake up in the middle of the night wondering if I forgot to set a patient's bed alarm…"
8. "Did I chart everything?"
9. Forgetting to give a patient ice chips, peanut butter, crackers, or juice!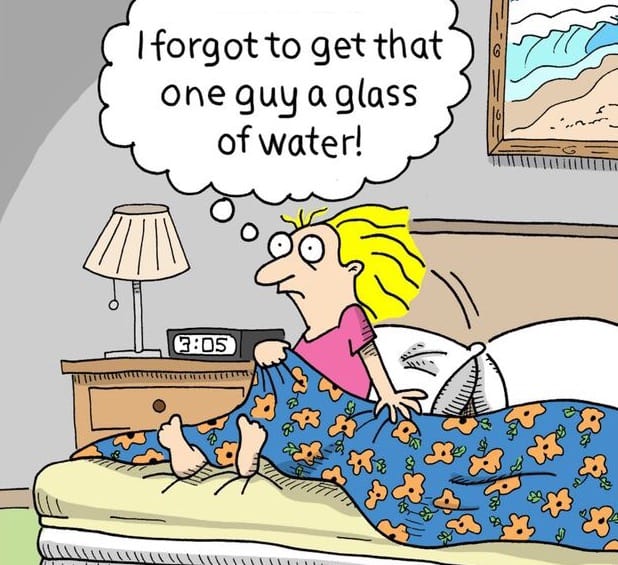 10. Fear of patient overload. "I have had this dream that my patient assignment is one side of the hallway and the hallway is very long and winds around. Each room has 4-5 patients. This wakes me up at night!" and "I have had this dream several times. It's the end of my shift, and I just found out my assignment included several patients I didn't know I had!"
11. "I dream about a daily blood drive where all types are needed, and walk-ins are welcome." Oh, that hourly, repetitive intercom announcement that seems to broadcast every day that you work.
12. And then there's this… "Actually, I'm so tired after 12 hours; I sleep too hard to dream! But I have tried to unlock my car by scanning my badge. True story!"
So, there are some top funniest nursing dreams (or nightmares) that wake nurses up at night! Are any of these familiar to you? What other funny things wake you up? Share in the comment section below!