Forensic nursing might be for you if you have deep empathy with the victims of abuse and feel strongly that justice needs to be done. Violence is an ever-present social and health problem, and forensic nurses are the link between the health care system and the law.
Table of Contents
What is Forensic Nursing?
Forensic nursing is the application of nursing globally when health and legal arrangements meet. It is one of the most recent, but rapidly growing, specialty areas in nursing.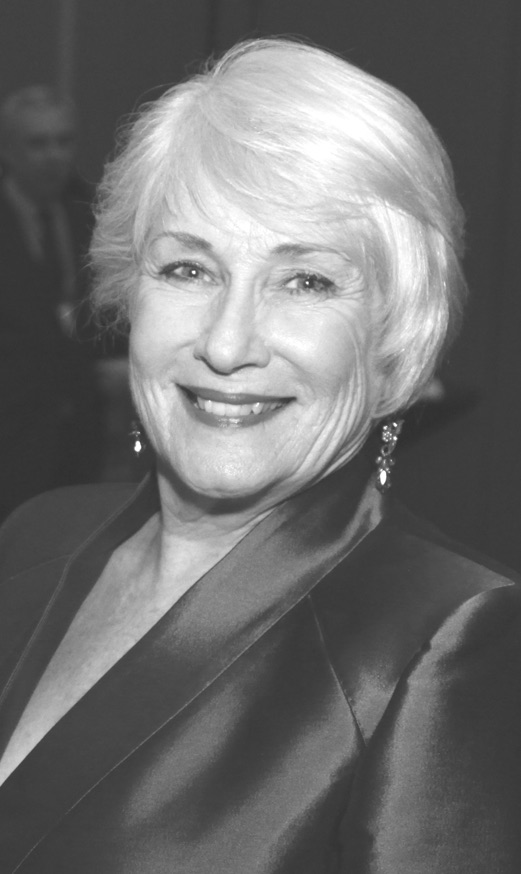 Virginia Lynch, the mother of forensic nursing, discovered her passion for the field when she visited a crime lab in 1982. According to her, evidence such as clothing, specimens, and records have so much importance but was often lost to the authorities when the victim is being treated in a health care facility.
"When I asked the police if the person who abused, raped, or killed these patients would be caught and punished, they told me it was unlikely because the doctors and nurses lost and destroyed the evidence," Lynch said. "It had never occurred to me that the healthcare professions were unintentionally obstructing justice."
Lynch believed that nurses' combined education in both biological and social sciences with the right skills in communication and crisis intervention made them ideal forensic professionals.
What is a Forensic Nurse?
Forensic nurses are registered nurses who received specialized education and training to provide care to patients who experienced victimization or violence. They are the first point of contact between the victim of crime and the health care system. And from the bodies of victims of physical injury and violence, living or dead, they collect the physical evidence required for criminal investigations. They consult, cooperate, and communicate with law enforcement agencies, and can be called on to testify in court as expert witnesses.
While Sexual Assault Nurse Examiners (SANEs) are probably the best-known within the field, forensic nurses provide services in various fields where health care and the law intersect. This includes domestic violence, child and elderly abuse, human trafficking, death investigations, and human-made and natural disasters.
The first convention of sexual assault nurses was held in 1992, and in 1995 the American Nurses Association recognized Forensic Nursing as a specialty, after which the International Association of Forensic Nurses (IAFN) was established.
Catherine Carter-Snell, a top expert in forensic nursing, recalled one reason given by a nurse wanting to join the forensic nursing team. While the victims enter the emergency department with their heads down and being visibly upset, "They spend two or three hours with you folks and come out with their heads up, a smile on their face, and giving you a hug or laughing at some shared moment – I had to be part of that."
What Does a Forensic Nurse Do?
In an ideal situation, a forensic nurse will be the first health care professional to deal with a victim of violence or abuse – that includes sexual assault, domestic violence, child or elder abuse, human trafficking, assault, or homicide. He or she may also be called on to assess and collect evidence from the perpetrators of the crime. The types of evidence collected include specialized digital photographs of injuries, specimens such as blood, semen, skin, hair strands, and swabs for DNA analysis, clothing, bullets, and more.
The nurse's psychosocial skills are critical in providing comfort, emotional support, and education to the victims and their families, especially during the interview, physical exam, and collection of evidence.
Once the necessary evidentiary material has been collected, the nurse either treats the injuries or refers the patient to the next level of care. According to Lynch, "The investigation of trauma before surgical intervention or other life-saving measures is essential to preserve the image and description of injury before it is lost through a sea of wound cleansing antiseptic, insertion of instruments or suturing."
Where Do Forensic Nurses Work?
In the United States, most forensic nurses practice SANEs in emergency departments and sexual assault centers in which they deal with adult and child victims of rape and sexual molestation. These nurses work either alone, in a team, or being on call during all hours of the day or night.
Forensic nurses may also be employed to work in organizations that deal with domestic violence and mistreatment of the elderly. They are also often called on to assist after mass disasters and other crises in communities. Like nurses, some work in hospitals as clinical risk managers called on to investigate events in which patients or staff are injured or unusual deaths occur.
Moreover, other work as forensic mental health nurses at psychiatric institutions and corrections facilities and for police departments. A number of advanced forensic nurse practitioners are appointed as nurse coroners or death investigators. They apply their knowledge and skills in crime scene investigations where they are the first to analyze the scene and examine the body in the event of a suspicious death.
Advanced forensic nurse practitioners also work directly within the legal system as legal nurse consultants, called on to investigate and provide expert opinions for lawyers while preparing their cases.
What Are the Qualifications of a Forensic Nurse?
Working with the victims of trauma can be emotionally draining and anyone who is preparing to become a forensic nurse, besides being compassionate, should be resilient and emotionally stable. Extra-recommended qualities are needed for forensic nurses to qualify in this field. These include the ability to work and coordinate in a fast-paced environment, he or she must possess good communication skills, has the ability to give much attention to details, and has a good analysis and evaluation of an issue in order to form a judgment.
The IAFN recommends a post-graduate certificate course to qualify as a SANE as the starting point for anyone interested in forensic nursing. This entails a minimum of 40 hours of theoretical coursework and 40 hours of clinical training in either SANE-A (adult) or SANE–P (pediatrics and adolescents). Only SANE courses approved by the IAFN will qualify the nurse to take the certification exam of the Commission for Forensic Nursing Certification.
Nurses can also obtain a Master's degree in Forensic Nursing offered by various universities to qualify for advanced practice as forensic nurse investigators. This is usually the requirement in order for aspirants to work as a legal nurse consultant, death investigator, or nurse coroner. Moreover, Ph.D. degrees in forensic nursing and short courses are also open such as a forensic nurse death investigator or intimate partner violence nurse examiner.
Each country or US state has its own requirement for forensic nurses. Nurses who are interested in entering this field should determine the exact requirements in the area where they want to submit themselves.
How Much Does a Forensic Nurse Earn?
The salaries offered for forensic nursing jobs in the various states in the US vary widely. In a reported survey in 2016, the median salary for a forensic nurse was $39/hour, or $81,800/year. The bottom 10% of nurses made around $50,000/year compared to $140 000 for the top 10%.
It is necessary to research the geographic area carefully to tap details concerning job opportunities and potential salaries for particular positions.
What Are the Pros and Cons of Forensic Nursing?
"Working with the patients is the most satisfying part of forensic nursing, especially since you can make such a difference in a patient's life very quickly," said Wendy Taylor, a forensic nurse, and nursing professor. "We have the opportunity to work with them in that crisis state and help them move towards a positive, empowered recovery that gives them the chance to regain control of their lives."
Forensic nursing is still fresh and any dedicated nurse can be one of the trailblazers in providing this critical community service. The field is growing rapidly as the legal system and government recognize the vital role that forensic nurses can play in the administration of criminal justice.
"Forensic Nurses play an integral role in bridging the gap between law and medicine. They should be in each and every emergency room"
-Joseph Biden, Former Vice President, United States
However, forensic nursing is not yet recognized as an essential service that should be available in every hospital. It's estimated that fewer than 20 percent of hospitals in the US have one or more forensic nurses on their staff. This means that even an advanced qualification in forensic nursing does not guarantee a job in the field and nurses have to educate employers and communities about their value. In the meantime, their quality education allows them to be appointed in other positions where their knowledge and skills are valuable. Many forensic nurses provide their specialized services as needed, either voluntarily or for payment on an hourly basis.
"You have to be married to your phone," said Tracy Montgomery who is a forensic nurse examiner in addition to her normal role in same-day recovery. "You can't leave it anywhere, because you never know when you are going to get a phone call."
This video interview with Kristen Hall gives you an idea of what these nurses do and the passion they have for their work. Besides her normal job as an ER nurse, Hall is the forensic nursing coordinator at her hospital.
If you are considering this specialty you need to keep in mind that, although it can be very satisfying to be able to make a real difference the patients' lives, it is an emotionally draining job. You will need to give and receive support from colleagues and to find ways to balance your work life with relaxation, fun, and exercise to avoid burnout.
Forensic Nursing Organizations
If you're interested in becoming a forensic nurse or would want to learn more, check out these websites:
International Association of Forensic Nurses – The IAFN develops the guidelines for the education of forensic nurses as well as continuing education opportunities. The Commission for Forensic Nursing Certification falls under its umbrella. They also publish the Journal of Forensic Nursing. Membership benefits include publications, discounts on certification renewal, networking opportunities such as conferences.
American Association of Legal Nurse Consultants – The mission of this Association is the professional enhancement and growth of registered nurses practicing in the specialty area of legal nurse consulting and to advance this nursing specialty.