Nursing plan and goals for fluid and electrolyte imbalances include: maintaining fluid volume at a functional level, patient exhibits normal laboratory values, demonstrates appropriate changes in lifestyle and behaviors including eating patterns and food quantity/quality, re-establishing and maintaining normal pattern and GI functioning.
The heart, blood, and blood vessels are the major components of the cardiovascular system. Like the bustling factory, the body must have a transportation system to carry its various cargos back and forth, and this is where the cardiovascular system steps in.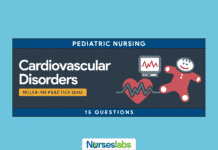 The cardiovascular system, rheumatic fever, heart failure, Kawasaki disease, congenital heart defects, and the anatomy and physiology of the heart are included in this 15-item quiz. Test your knowledge with this challenging nursing exam to ace your NCLEX!
Nursing care plan for clients with cystic fibrosis includes maintaining adequate oxygenation, promoting measures to remove pulmonary secretions, emphasizing the importance of adequate fluid and dietary intake, ensuring an adequate nutrition, and preventing complications.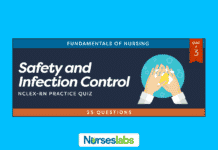 From handwashing techniques to client isolation, infection control covers topics of disease prevention, transmission, and management. Take this part three of the practice test about safety and infection control.