Are you looking for a reliable study resources to help you ace your nursing exams? Look no further than our nursing test banks! Our nursing test bank includes over 6,500 nursing practice questions covering a wide range of nursing topics from medical-surgical nursing to nursing pharmacology and more! These test banks are absolutely free and no registration is required!
Answer all of our mock exams to help you prepare and review for any nursing school exams (including NCLEX-RN and NCLEX-PN). Studying from our nursing test banks can help you become familiar with the types of questions that you may encounter on your exams. These test banks are a helpful study resource for nursing students especially when used in conjunction with our other study materials.
Our goal is to provide aspiring nurses with free resources and help them become registered nurses. We hope our high-quality exam-style questions will help you boost your confidence and knowledge to ace your exams!
What are Nursing Test Banks?
Nursing test banks are a collection of questions and answers that are relevant to the nursing field. These questions are often used by nursing instructors as a basis for exams, and they can also be used by nursing students to study and prepare for their exams. Using a nursing test bank can greatly improve your chances of success on your nursing exams.
NOTICE TO ALL USERS

Please be aware that our test banks are ALWAYS FREE OF CHARGE, and NO REGISTRATION IS REQUIRED. Nurseslabs HAVE NOT and WILL NEVER ASK for your credit card details or any personal information to access our practice questions. Nurseslabs is committed to making this service FREE AND ACCESSIBLE FOR ALL who wants to advance their careers especially students and nurses.
NCLEX-RN Nursing Test Bank
Everything related to the NCLEX-RN! These NCLEX-RN practice questions are great to simulate the actual exams from random nursing topics with varying difficulty. Are you ready for the challenge?
Select All That Apply
Nursing test bank questions that will help you familiarize and tame the dreaded SATA questions of the NCLEX.
Prioritization, Delegation, and Assignment
This nursing test bank has practice questions about prioritization, delegation, and assignment. These common NCLEX questions are challenging to answer, but you will ace them with enough practice using the questions below!
Arterial Blood Gas (ABG) Analysis
A special set of nursing school test bank questions dedicated to the interpretation of arterial blood gas.
Safety and Infection Control Nursing Test Banks
According to the NCLEX-RN test plan, about 9 to 15% of questions will come from this subcategory that includes content about the "nurse's ability required to protect clients, families, and healthcare personnel from health and environmental hazards.
Nursing Pharmacology Test Banks
Updated nursing test bank questions related to nursing pharmacology and administration of medication.
Comprehensive questions about Nursing Pharmacology
Various nursing pharmacology questions
Dosage Calculations
We have consolidated our practice questions for drug dosage calculations in this set, divided into four parts to test your skills in dosage calculations. In this nursing test bank, practice dosage calculation problems to measure your competence in nursing math.
IV Flow Rate Calculations
Practice your calculation skills on intravenous flow rate with this nursing test bank set. Includes questions about intravenous flow rate calculations, intravenous medication dosage calculations.
Fundamentals of Nursing Test Bank
Comprehensive nursing practice questions related to fundamentals of nursing.
Maternity Nursing Test Banks
All questions in this nursing test bank are related to maternal and child health nursing, obstetric nursing, and maternity nursing.
Newborn Nursing Care & Assessment
This nursing test bank set covers topics related to nursing care of the newborn and assessment.
Pediatric Nursing
A new set of nursing test bank questions related to the nursing care of pediatric clients and their disorders.
Medical-Surgical Nursing Test Bank
A large number of nursing test bank questions related to medical-surgical nursing.
Cardiovascular Disorders
Newly updated nursing test bank questions about the nursing care of patients with cardiovascular system disorders.
Respiratory Disorders
Nursing test bank questions related to respiratory system disorders like the nursing care management of patients with chronic obstructive pulmonary disease (COPD), asthma, pneumonia, pleural effusion, and other respiratory system disorders.
Neurological Disorders Nursing Test Bank
Nursing test bank questions related to the nervous system. Question content of these nursing test banks includes nursing care management of patients with neurological disorders such as stroke, multiple sclerosis, seizures, traumatic brain injury, spinal cord injuries, and more.
Gastrointestinal Disorders
Practice questions related to the gastrointestinal system and its disorders.
Endocrine Disorders
Nursing test bank questions related to endocrine system disorders.
Diabetes Mellitus
Answer all the diabetes mellitus practice questions from our nursing test bank and test your competence in the nursing management of diabetes.
Urinary Disorders
Practice questions about urinary system disorders.
Reproductive Disorders
Questions related to nursing care management of reproductive system disorders.
Integumentary Disorders
Practice questions related to integumentary system disorders.
Burns and Burn Injury Management
All questions related to burn injury nursing care including a reviewer for the topic. In this nursing test bank, we'll test your knowledge of burn injury nursing management concepts.
Homeostasis: Fluids and Electrolytes
Updated nursing test bank questions related to fluids and electrolytes.
Cancer and Oncology Nursing
Nursing test bank and practice questions about cancer and oncology nursing.
Emergency Nursing
Nursing test bank questions related to emergency nursing and triage.
EENT and Sleep Disorders
Nursing test banks related to eyes, ears, nose, throat, and sleep disorders.
Mental Health and Psychiatric Nursing Test Bank
Nursing test bank questions related to mental health and psychiatric nursing.
Comprehensive exams for Mental Health & Psychiatric Nursing
Various questions for Mental Health and Psychiatric Nursing
Growth and Development
Questions related to the theories on growth and development (Erikson's Theory of Psychosocial Development, Piaget's Theory of Cognitive Development, etc.)
Therapeutic Communication
The best questions and nursing test bank set to help you answer Therapeutic Communication questions.
NCLEX-PN Nursing Test Bank
Our updated set of nursing test bank questions for NCLEX-PN!
Leadership and Management in Nursing
Practice questions related to nursing leadership and management:
Nursing Research Nursing Test Bank
If you are looking for practice questions about nursing research, look no further!
Test-Taking Strategies and Tips
Reviewing nursing concepts for your exam is just one part. You'll need to learn how to answer the questions correctly too. Here are some test-taking tips:
Nursing test banks are an essential tool for any nursing student looking to excel on their exams. Nursing test banks are the key to success in advancing your nursing career, we hope this comprehensive guide have provided you all the information you need to excel.
Recommended Resources
Recommended books and resources for your NCLEX success:
Disclosure: Included below are affiliate links from Amazon at no additional cost from you. We may earn a small commission from your purchase. For more information, check out our privacy policy.
Saunders Comprehensive Review for the NCLEX-RN
Saunders Comprehensive Review for the NCLEX-RN Examination is often referred to as the best nursing exam review book ever. More than 5,700 practice questions are available in the text. Detailed test-taking strategies are provided for each question, with hints for analyzing and uncovering the correct answer option.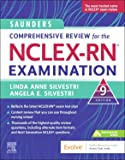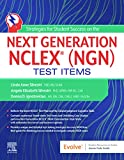 Saunders Q & A Review for the NCLEX-RN® Examination
This edition contains over 6,000 practice questions with each question containing a test-taking strategy and justifications for correct and incorrect answers to enhance review. Questions are organized according to the most recent NCLEX-RN test blueprint Client Needs and Integrated Processes. Questions are written at higher cognitive levels (applying, analyzing, synthesizing, evaluating, and creating) than those on the test itself.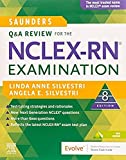 NCLEX-RN Prep Plus by Kaplan
The NCLEX-RN Prep Plus from Kaplan employs expert critical thinking techniques and targeted sample questions. This edition identifies seven types of NGN questions and explains in detail how to approach and answer each type. In addition, it provides 10 critical thinking pathways for analyzing exam questions.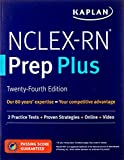 Illustrated Study Guide for the NCLEX-RN® Exam
The 10th edition of the Illustrated Study Guide for the NCLEX-RN Exam, 10th Edition. This study guide gives you a robust, visual, less-intimidating way to remember key facts. 2,500 review questions are now included on the Evolve companion website. 25 additional illustrations and mnemonics make the book more appealing than ever.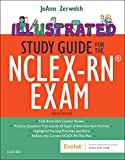 NCLEX RN Examination Prep Flashcards (2023 Edition)
NCLEX RN Exam Review FlashCards Study Guide with Practice Test Questions [Full-Color Cards] from Test Prep Books. These flashcards are ready for use, allowing you to begin studying immediately. Each flash card is color-coded for easy subject identification.