Easy to follow tips for taking your NCLEX, or Nurse Licensure Examination (NLE). Let us help you ace those exams!
Here are some nursing school tips you need to learn and study habits you need to form if you want to survive and succeed in nursing school.
To make the process easier, here are six strategies you can start with.
This article focuses on studying tips and resources as well as my own NCLEX-RN journey, which I feel will help lessen the anxiety that comes with this life-changing test.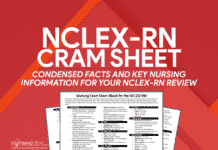 Condensed facts and key nursing information for the NCLEX-RN
20 brilliant tips and strategies for every NCLEX exam takers.
Interpret ABGs in the easiest possible way! And once you have finished reading this, you'll be doing actual ABG analysis in the NCLEX with fun and excitement!
Here are some tips and advice from nurses who have been in your shoes. Always keep in mind that these keys may vary for each individual. There are some general propositions which hold true.
Getting the client's response or the way you communicate with them are mainstay of the local boards, be it the NCLEX or the NLE.
Here are some tried and true strategies and tips on how to successfully answer SATA questions.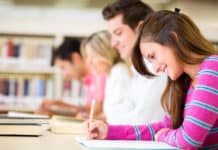 Here are must read 10 effective test-taking skills, tips and strategies that can help nurses during their NCLEX or NLE exams.