In this NCLEX guide, we'll help you review and prepare for prioritization, delegation, and assignment in your nursing exams. For this nursing test bank, improve your prioritization, delegation, and patient assignment skills by exercising with these practice questions. We will also be teaching you test-taking tips and strategies so you can tackle these questions in the NCLEX with ease. The goal of these practice quizzes and reviewers is to help student nurses establish a foundation of knowledge and skills on prioritization, delegation, and assignment.
Quiz guidelines:
Take Your Time: No rush! Read each question thoroughly and pick the best answer at your own pace.
Complete the Quiz: Ensure you answer all questions. Only after you've answered everything will the answers and rationales be available.
Review Before Submitting: Once you're done, you'll be directed to the Quiz Summary. Double-check your answers or see if you've missed any before clicking the Finish Quiz button.
Learn from Rationales: After submitting, click View Questions to understand the explanation for each answer.
Share Your Thoughts: We'd love your feedback, scores, and questions! Please share them in the comments below.
Free access. Guess what? Our test banks are 100% FREE. Skip the hassle – no sign-ups or registrations here. A sincere promise from Nurseslabs: we have not and won't ever request your credit card details or personal info for our practice questions. We're dedicated to keeping this service accessible and cost-free, especially for our amazing students and nurses. So, take the leap and elevate your career hassle-free!
Prioritization, Delegation, and Assignment Practice Quiz
This section contains the practice questions to exercise your knowledge on nursing prioritization, delegation, and assignment. As with other quizzes, be sure to read and understand the question carefully. For prioritization, delegation, and assignment questions, read each choice carefully before deciding on your answer. Good luck and answer these questions at your own pace. You are here to learn.
Quizzes included in this guide are:
Nursing Prioritization, Delegation and Assignment Reviewer for Nurses
This is your guide to help you answer NCLEX priority, delegation, and assignment style questions.
NCLEX Tips for Nursing Prioritization, Delegation, and Assignment questions:
Here are six tips and strategies to help you ace NCLEX questions about delegation, assignment, and prioritization.
1. Do not make decisions based on resolutions
Do not make decisions concerning the management of care issues based on resolutions you may have witnessed during your clinical experience in the hospital or clinic setting. As a student nurse, you are constantly reminded that NCLEX questions are to be solved and responded to in the context of "Ivory Tower Nursing." That is, if you only had one patient at a time, loads of assistive personnel, countless supplies, and equipment. This is what people mean when they refer to "textbook nursing." But when you're in the real world without the time and resources, you adjust. Your clinical rotation in management may have been less than ideal but remember that in NCLEX, the answers to the questions are seen in nursing textbooks or journals. Always bear in mind, "Is this textbook nursing care?"
2. Never delegate the functions of assessment, evaluation and nursing judgment.
Throughout your nursing education, you learned that assessments, nursing diagnosis, establishing expected outcomes, evaluating care and any other tasks and aspects of care including but not limited to those that entail sterile technique, critical thinking, professional judgment, and professional knowledge are the responsibilities of the registered professional nurse. You cannot give these responsibilities to nonprofessional, unlicensed assistive nursing personnel, such as nursing assistants, patient care technicians, and personal care aides.
3. Identify tasks for delegation based on the client's needs.
Delegate activities for stable patients because some of these needs are relatively predictable and more frequently encountered. These are somewhat routinized and without the need for high levels of professional judgment and skill. But if the patient is unstable, the needs are acute and become unpredictable, ever-changing, and rarely encountered based on the patient's changing status. These needs should not be delegated.
4. Ensure the appropriate education, skills, and experience of personnel performing delegated tasks.
Delegate activities that involve standard, consistent, and unchanged systems and procedures. The care of a patient with chest tubes and chest drainage can be delegated to either another RN or a licensed practical nurse. Therefore, the authorizing RN must ensure that the nurse is qualified, skilled, and competent to perform this intricate task, observe the patient's response to this treatment, and ensure that the equipment is operating suitably and accurately.
The care of a stable chronically ill patient who is comparatively stable and more anticipated than a seriously ill and unstable acute patient can be assigned to the licensed practical nurse, and assistance with the activities of daily living and basic hygiene and comfort care can be assigned and delegated to an unlicensed assistive staff member like a nursing assistant or a patient care technician. Activities that frequently occur in daily patient care can be delegated. Bathing, feeding, dressing, and transferring patients are examples.
Procedures that are complex or complicated should not be delegated, especially if the patient is highly unstable.
5. Remember priorities!
Recall and understand Maslow's Hierarchy of Needs, the ABCs (Airway, Breathing, Circulation), and stable versus unstable. It is necessary to know and understand the priorities when deciding which patient the RN should attend to first. Remember that you can see only one patient or perform one activity when answering questions that require you to establish priorities.
Always keep in mind that improper and inappropriate assignments can lead to inadequate quality of care, unexpected care outcomes, the jeopardization of client safety, and even legal consequences. Right assignment of care to others, including nursing assistants, licensed practical nurses, and other registered nurses, is certainly one of the most significant daily decisions nurses make.
6. Additional Test Taking Tips and Strategies
Questions using keywords such as "best," "essential," "highest priority," "primary," "immediate," "first," or "initial response" are asking for your prioritizing skills.
Know the patient's purpose of care, current clinical condition, and outcome of care in order to determine and plan priorities.
Identify the priority patient based on the following: patient's age, day of admission/surgery, or the number of body systems involved.
Unlicensed assistive personnel (UAP) such as nurses' aides, certified nursing assistants, attendants, health aides are not allowed to delegate. Only a registered nurse can delegate tasks.
In some states, Licensed Practical Nurses (LPN) may delegate to a UAP depending on the state nursing practice.
Ensure the appropriate knowledge, skills, and experience of personnel performing the delegated tasks.
Do not delegate teaching, assessment, planning, evaluating, and nursing judgment to an unlicensed nurse.
A client with an unstable and unpredictable condition cannot be delegated to a UAP's or LPNs.
Delegate tasks that involve standard, simple procedures such as bathing, dressing, feeding, and transferring patients.
Student nurses, float nurses, personal assistants, and other personnel may require levels of guidance and supervision.
Nursing Prioritization
Prioritization is deciding which needs or problems require immediate action and which ones could be delayed until later because they are not urgent. In the NCLEX, you will encounter questions that require you to use the skill of prioritizing nursing actions. These nursing prioritization questions are often presented using the multiple-choice format or via ordered-response format. For a review, in an ordered-response question format, you'll be asked to use the computer mouse to drag and drop your nursing actions in order or priority. Based on the information presented, determine what you'll do first, second, third, and so forth. Directions are provided with the question. To help you answer nursing prioritization questions, remember the three principles commonly used:
1. Remember ABC's (airway, breathing, and circulation).
Patients with obvious respiratory problems or interventions to provide airway management are given priority.
2. Maslow's Hierarchy of Needs
Use Maslow's hierarchy of needs as a guide to prioritize by determining the order of priority by addressing the physiological needs first.
There are five different levels of Maslow's hierarchy of needs:
Physiological Needs. The basic physiological needs have the highest priority and must be met first. Some examples of physiological needs include oxygen, food, fluid, nutrition, shelter, sleep, clothing, and reproduction.
Safety Needs. Safety can be divided into physical and physiological. These include health, property, employment, security of the environment, and resources.
Social Needs. These include love, family, friendship, and intimacy.
Esteem. These include confidence, self-esteem, respect, and achievement.
Self-actualization. These include creativity, morality, and problem-solving.
3. Using the Nursing Process
The nursing process is a systematic approach to assess and give care to patients. Assessment should always be done first before planning or providing interventions.
Delegation in Nursing
Delegation is the transference of responsibility and authority for an activity to other health care members who are competent to do so. The "delegate" assumes responsibility for the actual performance of the task and procedure. The nurse (delegator) maintains accountability for the decision to delegate and for the appropriateness of nursing care rendered to the patient. The role of a registered nurse also includes delegating care, assigning tasks, organizing and managing care, supervising care delivered by other health care providers while effectively managing time! The NCLEX includes questions related to this unique nursing role of delegation.
5 Rights of Delegation in Nursing
The following are the five rights of delegation in nursing:
Right Person. The licensed nurse and the employer and the delegatee are responsible for ensuring that the delegatee possesses the appropriate skills and knowledge to perform the activity.
Right Tasks. The activity falls within the delegatees' job description or is included as part of the nursing practice settings established written policies and procedures. The facility needs to ensure the policies and procedures describe the expectations and limits of the activity and provide any necessary competency training.
Right Direction and Communication.

Each delegation situation should be specific to the patient, the licensed nurse, and the delegatee.
The licensed nurse is expected to communicate specific instructions for the delegated activity to the delegatee; the delegatee should ask any clarifying questions as part of two-way communication. This communication includes any data that needs to be collected, the method for collecting the data, the time frame for reporting the results to the licensed nurse, and additional information pertinent to the situation.
The delegatee must understand the terms of the delegation and must agree to accept the delegated activity.
The licensed nurse should ensure that the delegatee understands that she or he cannot make any decisions or modifications in carrying out the activity without first consulting the licensed nurse.

Right Circumstances. The health condition of the patient must be stable. If the patient's condition changes, the delegatee must communicate this to the licensed nurse, and the licensed nurse must reassess the situation and the appropriateness of the delegation.
Right Supervision and Evaluation.

The licensed nurse is responsible for monitoring the delegated activity, following up with the delegatee at the completion of the activity, and evaluating patient outcomes. The delegatee is responsible for communicating patient information to the licensed nurse during the delegation situation. The licensed nurse should be ready and available to intervene as necessary.
The licensed nurse should ensure appropriate documentation of the activity is completed.
Recommended Resources
Recommended books and resources for your NCLEX success:
Disclosure: Included below are affiliate links from Amazon at no additional cost from you. We may earn a small commission from your purchase. For more information, check out our privacy policy.
Saunders Comprehensive Review for the NCLEX-RN
Saunders Comprehensive Review for the NCLEX-RN Examination is often referred to as the best nursing exam review book ever. More than 5,700 practice questions are available in the text. Detailed test-taking strategies are provided for each question, with hints for analyzing and uncovering the correct answer option.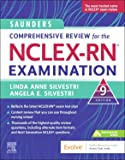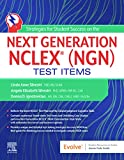 Saunders Q & A Review for the NCLEX-RN® Examination
This edition contains over 6,000 practice questions with each question containing a test-taking strategy and justifications for correct and incorrect answers to enhance review. Questions are organized according to the most recent NCLEX-RN test blueprint Client Needs and Integrated Processes. Questions are written at higher cognitive levels (applying, analyzing, synthesizing, evaluating, and creating) than those on the test itself.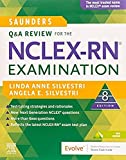 NCLEX-RN Prep Plus by Kaplan
The NCLEX-RN Prep Plus from Kaplan employs expert critical thinking techniques and targeted sample questions. This edition identifies seven types of NGN questions and explains in detail how to approach and answer each type. In addition, it provides 10 critical thinking pathways for analyzing exam questions.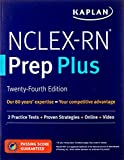 Illustrated Study Guide for the NCLEX-RN® Exam
The 10th edition of the Illustrated Study Guide for the NCLEX-RN Exam, 10th Edition. This study guide gives you a robust, visual, less-intimidating way to remember key facts. 2,500 review questions are now included on the Evolve companion website. 25 additional illustrations and mnemonics make the book more appealing than ever.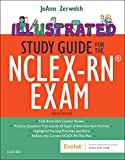 NCLEX RN Examination Prep Flashcards (2023 Edition)
NCLEX RN Exam Review FlashCards Study Guide with Practice Test Questions [Full-Color Cards] from Test Prep Books. These flashcards are ready for use, allowing you to begin studying immediately. Each flash card is color-coded for easy subject identification.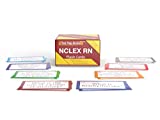 Recommended Links
An investment in knowledge pays the best interest. Keep up the pace and continue learning with these practice quizzes:
Nursing Test Bank: Free Practice Questions UPDATED!
Our most comprehenisve and updated nursing test bank that includes over 3,500 practice questions covering a wide range of nursing topics that are absolutely free!
NCLEX Questions Nursing Test Bank and Review UPDATED!
Over 1,000+ comprehensive NCLEX practice questions covering different nursing topics. We've made a significant effort to provide you with the most challenging questions along with insightful rationales for each question to reinforce learning.