Welcome to your ultimate NCLEX practice questions and nursing test bank for mental health and psychiatric nursing. For this nursing test bank, test your knowledge on the concepts of mental health and psychiatric disorders. This quiz aims to help students and registered nurses grasp and master mental health and psychiatric nursing concepts.
Mental Health and Psychiatric Nursing Test Banks
In this section, you'll find the NCLEX practice questions and quizzes for mental health and psychiatric nursing. This nursing test bank set includes 700+ practice questions divided into comprehensive quizzes for mental health and psychiatric nursing and a special set of questions for common psychiatric disorders. Use these nursing test banks to augment or as an alternative to ATI and Quizlet.
Quizzes included in this guide are:
NOTICE TO ALL USERS

Please be aware that our test banks are ALWAYS FREE OF CHARGE, and NO REGISTRATION IS REQUIRED. Nurseslabs HAVE NOT and WILL NEVER ASK for your credit card details or any personal information to access our practice questions. Nurseslabs is committed to making this service FREE AND ACCESSIBLE FOR ALL who wants to advance their careers especially students and nurses.
Quiz guidelines:
Comprehend each item. Read and understand each question before choosing the best answer. The exam has no time limit so that you can make sense of each item at your own pace.
Review your answers. Once you're done with all the questions, you'll be redirected to the Quiz Summary table, where you'll be able to review which questions you've answered or may have skipped. Review your answers once more before pressing the Finish Quiz button.
Read the rationales. After you have reviewed your answers, click on the Finish Quiz button to record your answers and show your score. Click on the View Questions button to review the quiz and read through the rationales for each question.
Let us know your feedback! Comment us your thoughts, scores, ratings, and questions about the quiz in the comments section below.
Comprehensive Mental Health and Psychiatric Nursing NCLEX Practice | Quiz #1: 75 Questions
Welcome to the first comprehensive mental health and psychiatric nursing practice quiz covering different mental health disorders. There are 75 practice questions in this set, and please be sure to read the rationales!
Recommended Resources
Recommended books and resources for your NCLEX success:
Disclosure: Included below are affiliate links from Amazon at no additional cost from you. We may earn a small commission from your purchase. For more information, check out our privacy policy.
Saunders Comprehensive Review for the NCLEX-RN
Saunders Comprehensive Review for the NCLEX-RN Examination is often referred to as the best nursing exam review book ever. More than 5,700 practice questions are available in the text. Detailed test-taking strategies are provided for each question, with hints for analyzing and uncovering the correct answer option.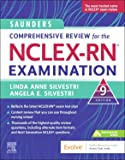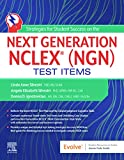 Saunders Q & A Review for the NCLEX-RN® Examination
This edition contains over 6,000 practice questions with each question containing a test-taking strategy and justifications for correct and incorrect answers to enhance review. Questions are organized according to the most recent NCLEX-RN test blueprint Client Needs and Integrated Processes. Questions are written at higher cognitive levels (applying, analyzing, synthesizing, evaluating, and creating) than those on the test itself.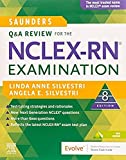 NCLEX-RN Prep Plus by Kaplan
The NCLEX-RN Prep Plus from Kaplan employs expert critical thinking techniques and targeted sample questions. This edition identifies seven types of NGN questions and explains in detail how to approach and answer each type. In addition, it provides 10 critical thinking pathways for analyzing exam questions.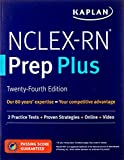 Illustrated Study Guide for the NCLEX-RN® Exam
The 10th edition of the Illustrated Study Guide for the NCLEX-RN Exam, 10th Edition. This study guide gives you a robust, visual, less-intimidating way to remember key facts. 2,500 review questions are now included on the Evolve companion website. 25 additional illustrations and mnemonics make the book more appealing than ever.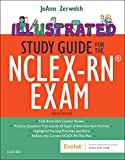 NCLEX RN Examination Prep Flashcards (2023 Edition)
NCLEX RN Exam Review FlashCards Study Guide with Practice Test Questions [Full-Color Cards] from Test Prep Books. These flashcards are ready for use, allowing you to begin studying immediately. Each flash card is color-coded for easy subject identification.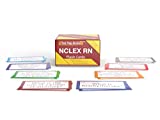 Recommended Links
An investment in knowledge pays the best interest. Keep up the pace and continue learning with these practice quizzes:
Nursing Test Bank: Free Practice Questions UPDATED!
Our most comprehenisve and updated nursing test bank that includes over 3,500 practice questions covering a wide range of nursing topics that are absolutely free!
NCLEX Questions Nursing Test Bank and Review UPDATED!
Over 1,000+ comprehensive NCLEX practice questions covering different nursing topics. We've made a significant effort to provide you with the most challenging questions along with insightful rationales for each question to reinforce learning.