Home
Authors
Posts by Matt Vera, BSN, R.N.
Nursing care planning goals of gastroesophageal reflux disease (GERD) involves teaching the patient to avoid situations that decrease lower esophageal sphincter pressure or cause esophageal irritation.
Let's celebrate National Nurses Week 2018 in the next few days to recognize and honor the great contribution of nurses to society! This article your portal to all Nurses Week 2018 activities.
This 40-item NCLEX practice quiz is the start of an exam series covering different or random topics about nursing.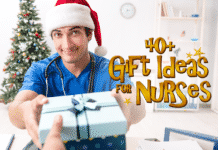 Let's take a look at the list of the best 40+ gift ideas you can buy for a nurse!
In this guide are pneumonia nursing care plans and nursing diagnosis. Nursing care plan goals for patients with pneumonia includes measures to assist in effective coughing, maintain a patent airway, decreasing viscosity and tenaciousness of secretions, and assist in suctioning.
Kimberly, who works as a registered nurse in a hospital in the Philippines, is making waves online for her unique artwork that she creates using a syringe.
This article is your portal to all Nurses Week 2017 activities:
Here are another 50 questions about Maternal and Child Health Nursing!
Here are 50 questions about Maternal and Child Health Nursing for your NCLEX-RN review!
Take this 50-item questions about the concepts of obstetrical nursing.
NURSING SCHOOL SURVIVAL KIT