Home
Authors
Posts by Marianne Belleza, RN
I am always seen in bookstores trying to find peculiar books that tickle my senses and tear-jerker biographies. I prefer Maternal and Child Health Nursing and Medical-Surgical Nursing more than any other fields. I am always lusting after banana-infused food and beverages. I am currently in my second semester of my Master's in Nursing. And like everyone else, I love to swim at beaches and pools!
Enterobiasis (also called pinworm, seatworm, or threadworm infection) is a benign intestinal disease caused by the nematode Enterobius vermicularis. It is the most prevalent helminthic infection in the United States. 
Iron deficiency anemia develops when body stores of iron drop too low to support normal red blood cell (RBC) production.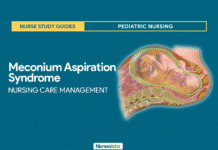 Meconium aspiration syndrome (MAS) is the aspiration of stained amniotic fluid, which can occur before, during, or immediately after birth.
Congenital clubfoot or clubfoot is a deformity in which the entire foot is inverted, the heel is drawn up, and the forefoot is adducted.
Turner syndrome is caused by the absence of one set of genes from the short arm of one X chromosome.
Esophageal atresia refers to a congenitally interrupted esophagus.
When a malformation of the anus is present, the muscles and nerves associated with the anus often have a similar degree of malformation.
Idiopathic thrombocytopenic purpura (ITP) is defined as isolated thrombocytopenia with normal bone marrow and in the absence of other causes of thrombocytopenia.
Rheumatic fever is an inflammatory disease that can develop as a complication of inadequately treated strep throat or scarlet fever.
Hemophilia results from mutations at the factor VIII or IX loci on the X chromosome and each occurs in mild, moderate, and severe forms.