If you were telling a scary Halloween story, what would it be about? Ghosts, zombies, the living dead? Maybe something closer to real life, like say, a masked killer with a chainsaw? The more blood and gore, the better, right?
But, how about a NURSING horror story? Nursing horror is completely different. Instead of zombies, you have raging drug withdrawal patients. And all the blood and gore you could ever want! Here are 35 nursing horror stories you may be living every day, and don't even realize it.
1. When you put on a gown, gloves, face mask, hair net, and booties to go into an isolation room for a dressing change, and realize too late, you are missing your scissors.
2. Having poop thrown at you.
3. Getting on a streak of missing every IV start that you attempt.
4. The oncoming shift nurse is late, so you have to stay over your shift late.
5. Pee spilling in your shoes.
6. All call lights ring at once, and the hall looks like Christmas lights.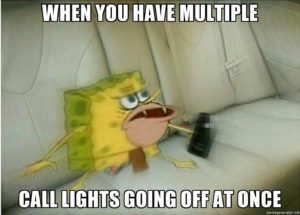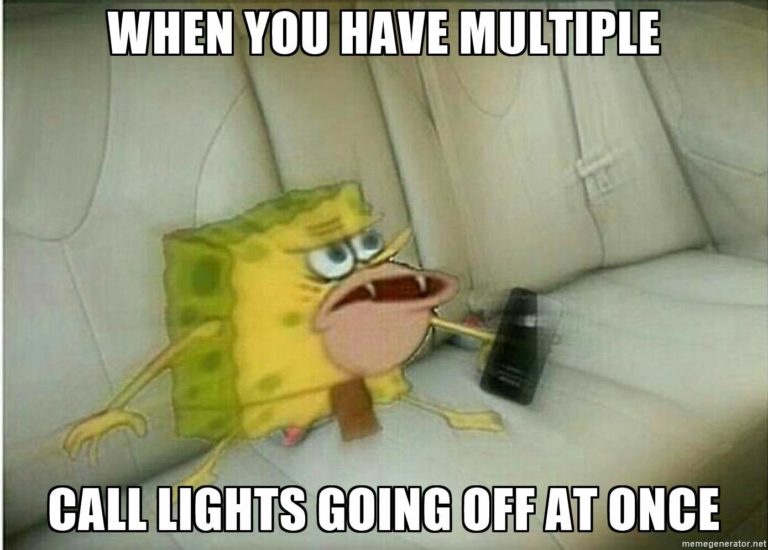 7. Winter storm prevents you from leaving after your shift.
8. Short staffing.
9. Not having time for lunch.
10. Not having time for potty breaks.
11. Getting a bad report from the ER on a crazy patient…
12. …or not getting a report from the ER at all!
13. Your patient neglects to tell you he binged on alcohol… three days ago.
14. Your NPO patient drinks from the toilet.
15. Joint Commission.
16. Your confused patient falls again.
17. Crazy stalker family.
18. Lunch trays are late? Nurse's fault.
19. Room phone doesn't work? Nurse's fault.
20. Doctor discontinues IV Dilaudid? Blame the nurse.
21. Patient dies? Nurse's fault.
22. Unused equipment breaks just when you're about to use it.
23. The pharmacy is late delivering scheduled meds…again.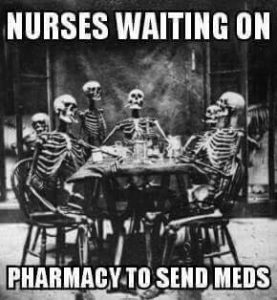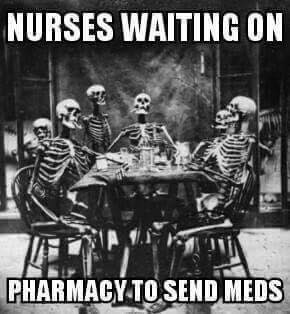 24. They're serving fish in the cafeteria.
25. Paper charting.
26. Computer systems crash.
27. Golytely.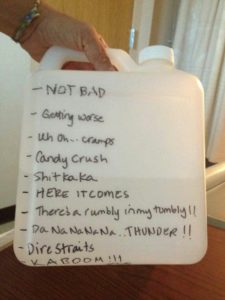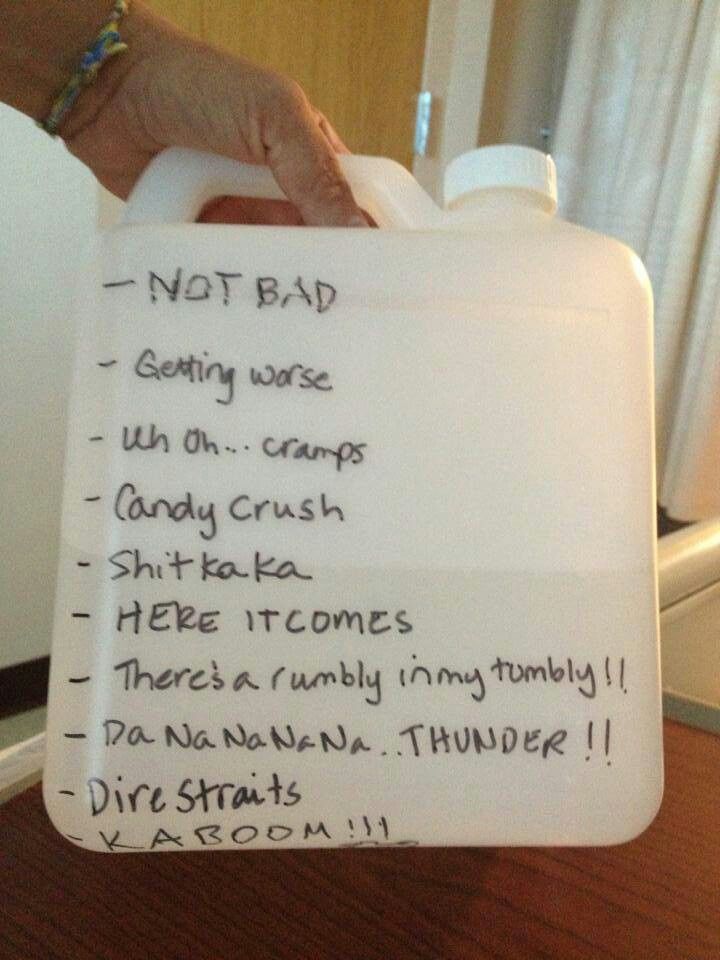 28. Head lice, scabies, or bed bugs.
29. Patient transport is understaffed.
30. Elevators not working.
31. Code Blues.
32. Code Browns.
33. Wearing the green scrubs of shame when your uniform gets covered in poo/urine/vomit/blood
34. GI bleeds.
35. C. Diff.
What nursing horror stories have you experienced?