You're single and want to see more of the world before you settle down but can't afford it on a nurse's salary? Or you want a different and more exciting working experience after a few years in the same job? Your nursing qualifications can open doors to many opportunities across the world, and if the idea of some adventure appeals to you, you may want to consider some of these jobs.
1. Travel nurse
Want to explore what the USA, from the sunny beaches of California to the beauty of Alaska? As a travel nurse, you get an all-expenses paid trip and can use your days off to discover the variety of attractions your new surroundings have to offer. Another advantage is that you can plan holidays and breaks between assignments instead of the fixed leave that you are tied to in a permanent job. Travel Nursing also offers opportunities for professional growth and development as expressed by a nurse who has made a career out of travel nursing: "It's cool to get in a hospital and find out what they're really good at and how they do it. I've taken things I've learned at one hospital and taken it to the next job."
Travel nurse jobs are widely available in the USA and are advertised on the web by many different agencies. The job contracts are typically for around 14 weeks, with travel expenses and accommodation paid for. Most of the jobs do require experience of at least one-and-half to two years in a nursing specialty such as in the cath-lab, ER or labor and delivery.
2. Cruise ship nursing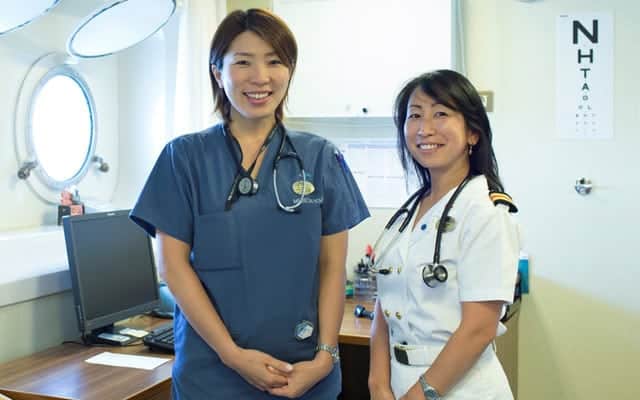 As a cruise ship nurse, you get to see amazing places across the world and lose the sense of time as you put to port in a different country every few days. You can join the passengers in experiencing the sights and smells of the location if the stop happens to be on your days off. You could also save up some cash for the future because your accommodation and meals are provided for.
Cruise ship nurses usually work under the direction of the ship's doctor to look after the health needs of hundreds of passengers and crew members. As a cruise ship nurse, you will probably do things that you have never done before, from treating everyday ailments and taking X-rays, to providing emergency care without many of the facilities available in a modern hospital.
Requirements for a cruise ship nurse include training in basic and advanced life support as well as experience in the emergency room and general practice. A knowledge of basic to advance life survival skills is a must. Additional qualifications in cardiac and trauma care will be an advantage. Various websites advertise cruise ship jobs.
3. Volunteering with an NGO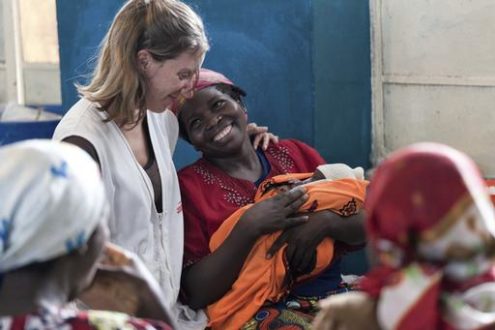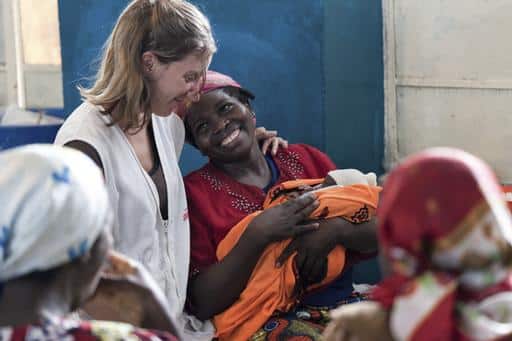 If you have the yearning to serve the less fortunate while also experiencing other parts of the world and learning about different cultures you could consider volunteering with a non-governmental organization. Some organizations only cover your basic needs while others do pay a stipend. The most well-known voluntary health care organization, Doctors without Borders (Medecins Sans Frontieres), provides medical and humanitarian services throughout the world. Taking part in a mass vaccination campaign can be followed by caring for refugees or the wounded in a war zone, or stepping in to help after a natural disaster and during epidemics.
One of the most important requirements for volunteer work is the willingness to make do with very basic amenities, in both your working environment and living conditions. There may be no health care structure in the area, and you could be required to live in a tent and wash in a bucket. You will need basic nursing skills and adaptability, as well as being very resourceful.
4. Wilderness Medicine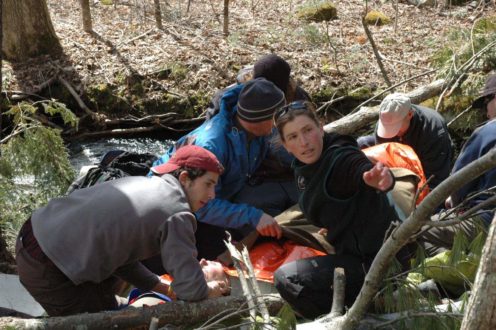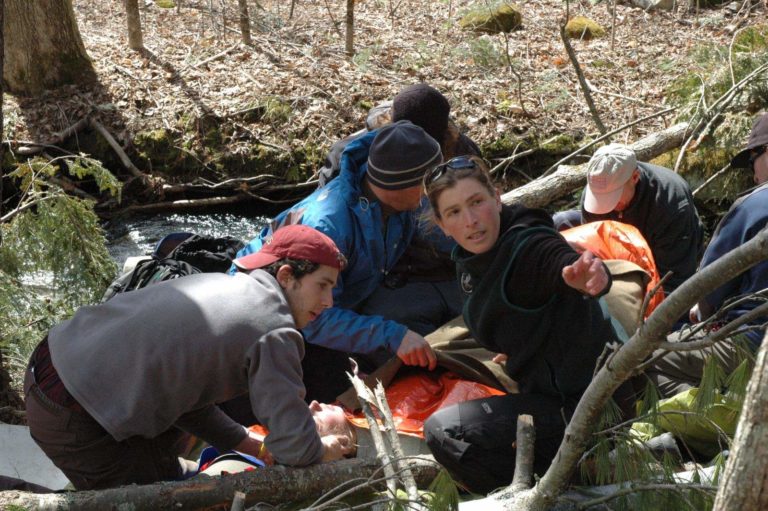 This field is for nurses who are passionate about and have some experience in extreme outdoor activities. You might join a group on an extreme sports excursion to a remote area or even become the health care provider on a major expedition. You could also serve as a volunteer on an emergency wilderness evacuation team.
In wilderness medicine, you will be responsible for the health care of the whole group and could be faced with caring for critical patients where the response time for evacuation is measured in days rather than hours. Equipment and supplies are very basic, and care might even extend to arranging adequate shelter for the patient against the elements, and monitoring him while he is being evacuated over difficult terrain.
Wilderness medicine requires some emergency care experience as well as a good understanding of the basic principles of medicine so that you can improvise and innovate. Training is available to prepare for the challenges of wilderness medicine, and the Wilderness Medical Society has developed a series of practice guidelines for this field of specialization. Various websites advertise jobs for nurses in this field.
5. Flight nurse
A flight nurse provides nursing care to patients while in the air. This could be supportive care while the patient is being transported from one health facility to another, but is most often pre-hospital emergency and critical care during rescue operations. To become a flight nurse, you need some prior trauma or ER qualifications as well as experience, and also complete courses to prepare you for the particular challenges faced in the air.
Flight nurses are used in the military services as well as by civilian emergency services, but there are not many openings. The best way to get into this field of work is to apply as an Air Force reservist. If the hospital you are working at provides an emergency air evacuation service you could also try and get on the team to gain some valuable experience.
Take the plunge
If any of these jobs appeal to you, and you are still independent, take some time and do the research. If you believe you've got what it takes why not apply and see where it leads? Life passes by and one day you might regret not being more adventurous while you were young.