In seven pain-wrecked days, yellow fever killed Clara Louise and it was her own doing. 
Kimberly, who works as a registered nurse in a hospital in the Philippines, is making waves online for her unique artwork that she creates using a syringe.
Registered nurses in the Philippines live a hard life as they practice their profession.
Northern Ireland urgently needs to augment their workforce, as there is a critical shortage of nurses working there.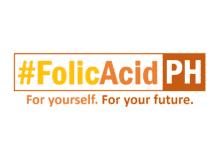 One in every five Filipino women of reproductive age has a folic acid deficiency, according to the 7th National Nutrition Survey by the Food and Nutrition Research Institute-DOST.
Philippine President Benigno Aquino III rejected the bill seeking to increase the pay of nurses, Malacanang said on Thursday.
Senate Bill 2720 or the Comprehensive Nursing Law of 2015 just passed Senate's third and final reading.
A Filipino nurse was sentenced to life imprisonment after being found guilty of murdering two patients and poisoning 22 others by contaminating saline drip bags with insulin at Stepping Hill hospital in Greater Manchester.
The two nurses who were caught on camera engaging in sex acts while caring for a stroke victim were handed down short prison stint and probation.
Just how much do we know about Nurses Week? We dug down our history books and found these six intriguing and interesting facts about nurses week you probably didn't know.
NURSING SCHOOL SURVIVAL KIT