Nurses say that "nursing is an art," and 24-year-old Kimberly Joy Magbanua of the Philippines gave another beautiful meaning to that.
Kimberly, who works as a registered nurse in a hospital in the Philippines, is making waves online for her unique artwork that she creates using a syringe.
How she came up with that idea is no surprise: "I started scribbling by using only a pen and paper. I've always wanted to try in on canvas, but I needed paint to do it. The idea came up to me two years ago. One time during duty, I was giving meds to my patients, and the idea struck me of using a syringe as my paintbrush."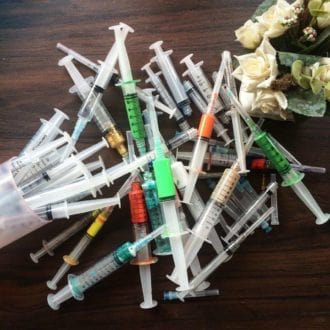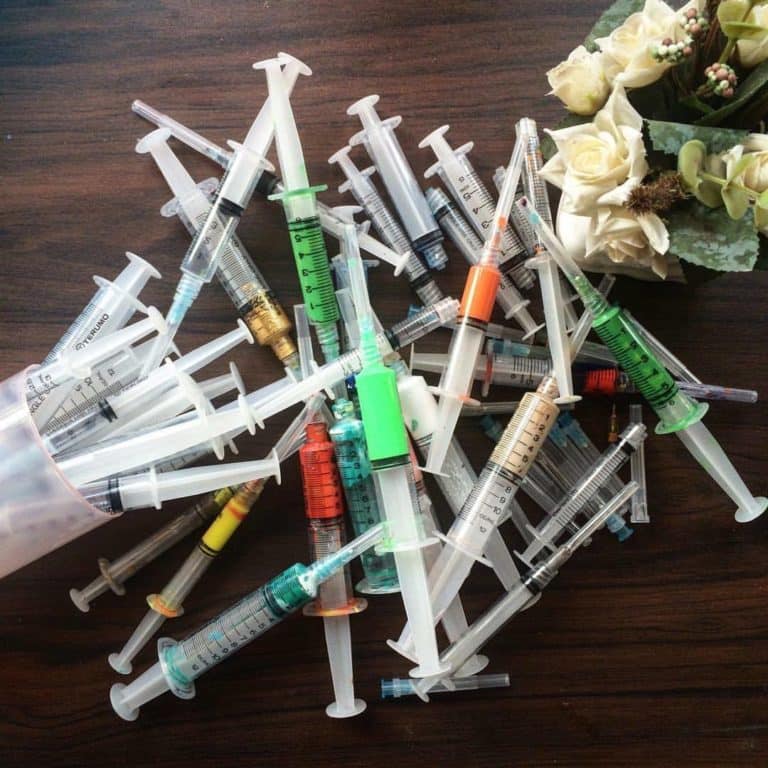 It usually takes her three to six hours to finish one, easy as it may sound, it's a lot more technical than you think: "I remove the needle shaft leaving only a piece of it. I use different needle gauges depending on the details of the painting. Since I'm working with paint, it dries up quickly, and I have to change the needle if it clogs up."
Kimberly served as a volunteer nurse for two years then worked as a community health nurse for months before landing a job in a government hospital in her hometown as a medical-surgical nurse. When not taking care of patients, she creates another form of art — "syringe art" as what she calls it. You can palpate her passion when she: "Art is my comfort zone. Art feeds my soul."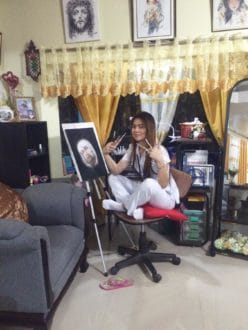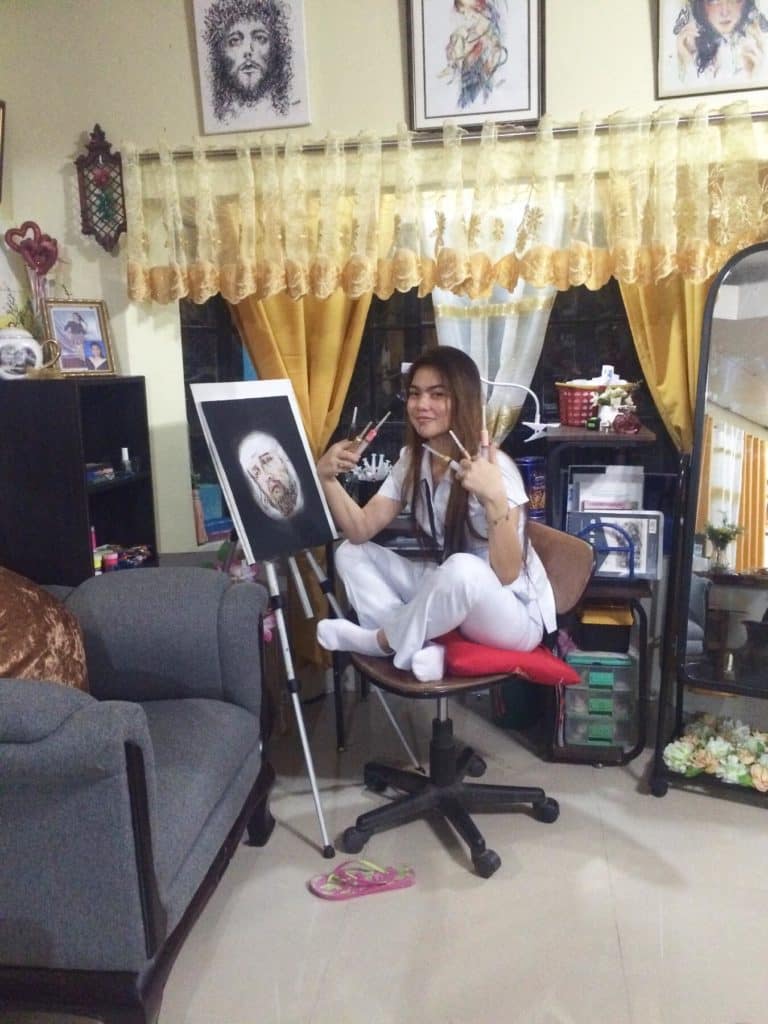 An art-lover since she was a child, Kimberly remembers being fascinated by colors and paints: "I remember I have been in-love with colors, paints, and other art stuff since I was in kindergarten. During my elementary years and beyond, I started joining different art contests in our school." But it was her parents who nurtured her talent, "When I was a kid, my parents would buy me art supplies instead of toys. Also, during story times, they would read me bedtime stories while doing drawings and doodles of the character and the scene on a piece of paper."
Faithful to being a nurse, Kimberly performs proper hand hygiene "while singing the Happy Birthday song," before and after painting with a syringe, she jests.  And mind you, she uses clean and unused needles.
Let's take a look at some of her syringe arts.
"Kristo"
"Kristo" was Kimberly's first syringe art. Trying the unusual painting technique first using black paint on a blank canvas. To her surprise, it turned out well.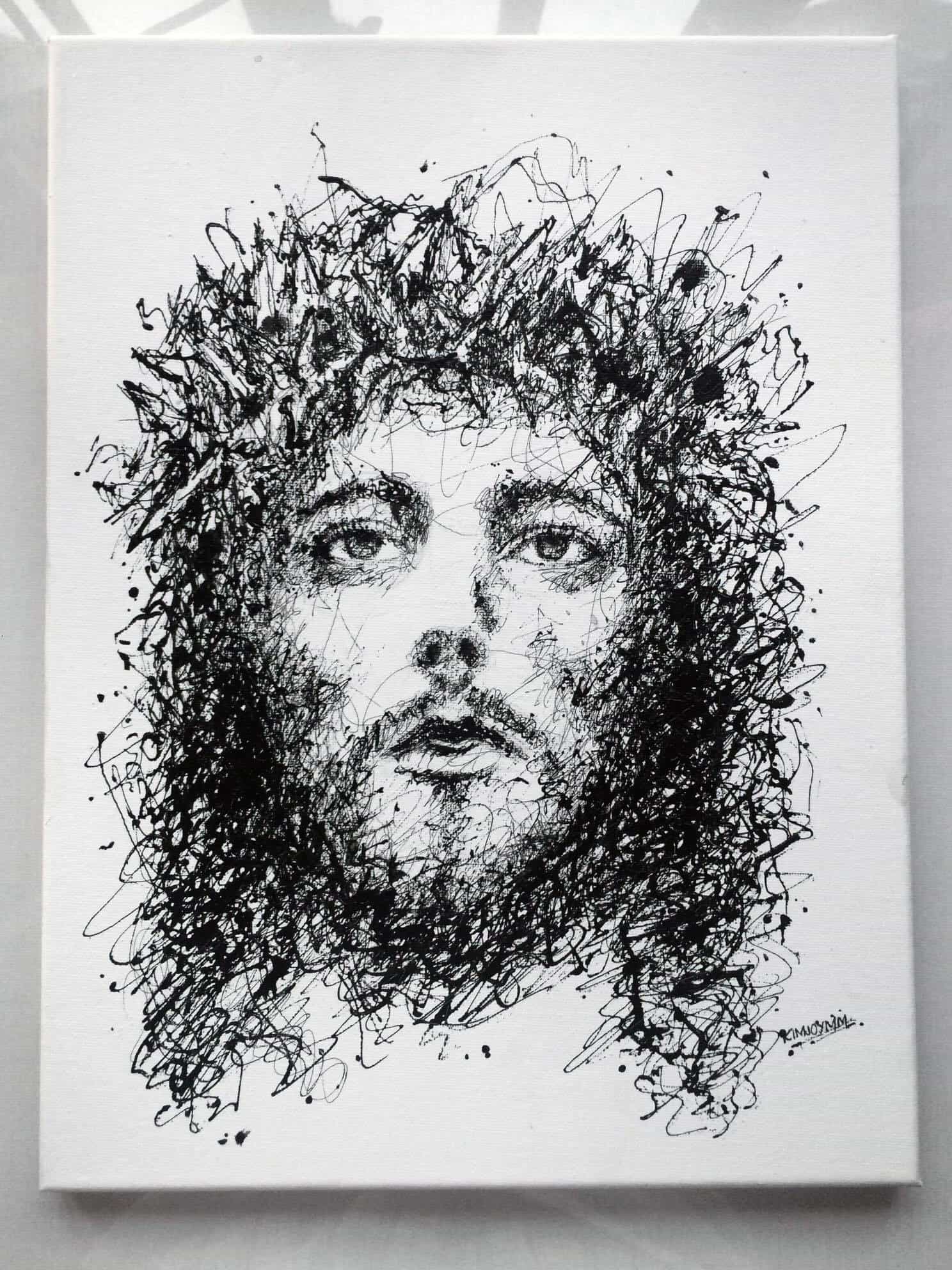 "Curves"
This piece she fondly calls "Curves" was created in celebration of Women's Month last March and was exhibited at an art show in Bacolod City, Philippines.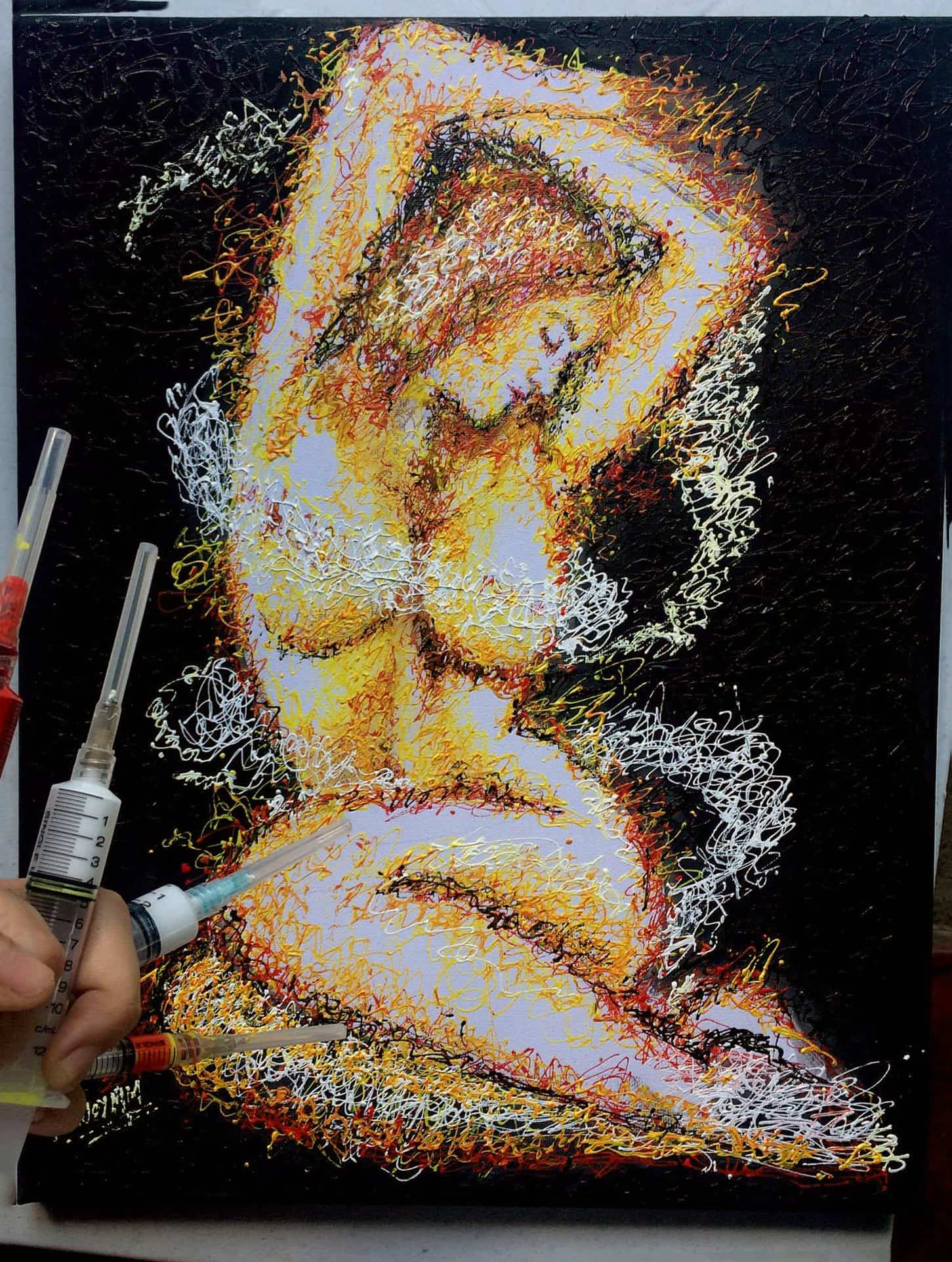 "Little Red Riding Hood"
Other than being a painter and a nurse, Kimberly is also writes poems and wanted to accompany a poem she wrote about Little Red Riding Hood with this artwork.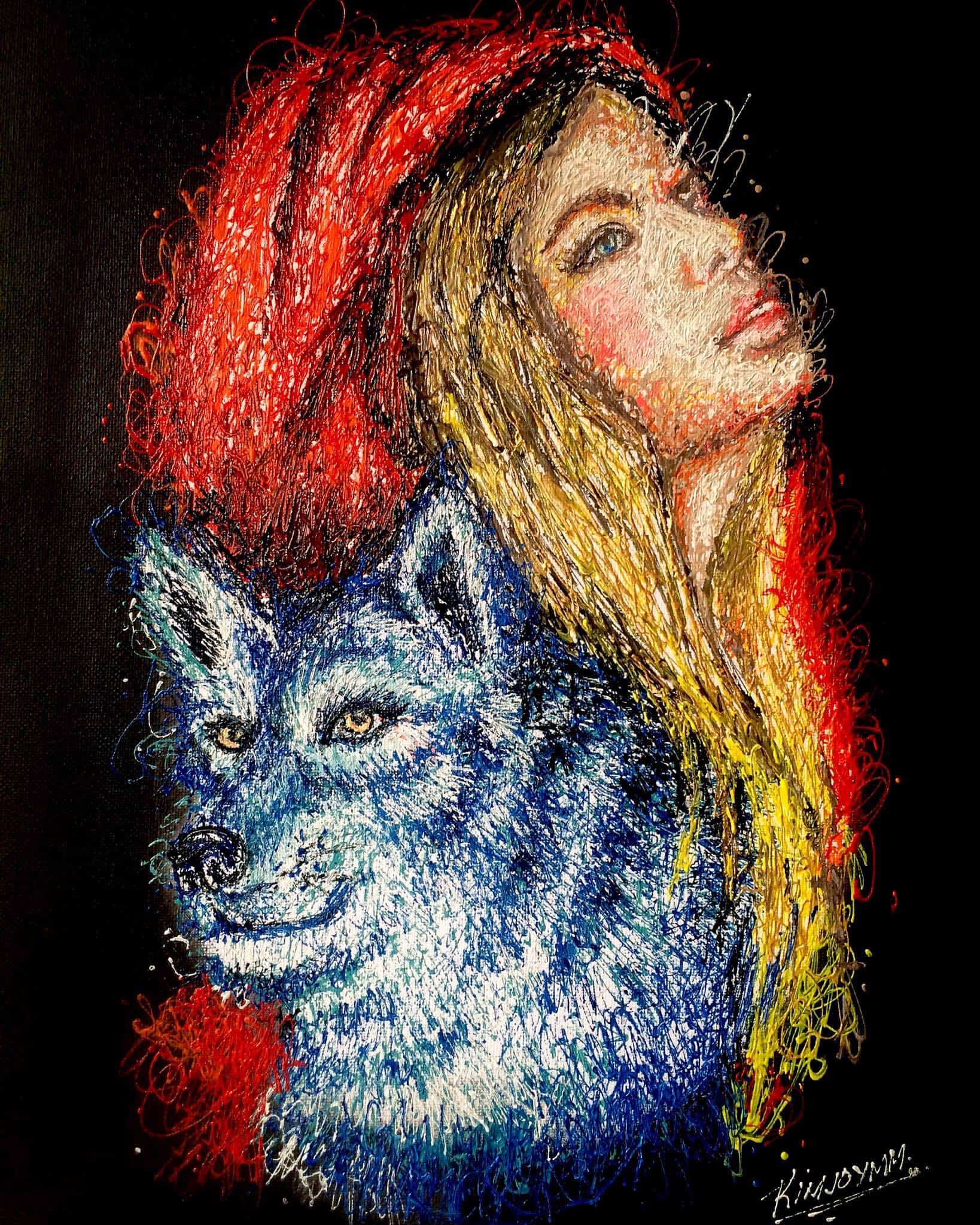 "Loro"
After seeing a parrot, Kimberly wanted to have one of her own. "I've always wanted a parrot that time since they're so cute but they were also expensive, so I just painted one myself."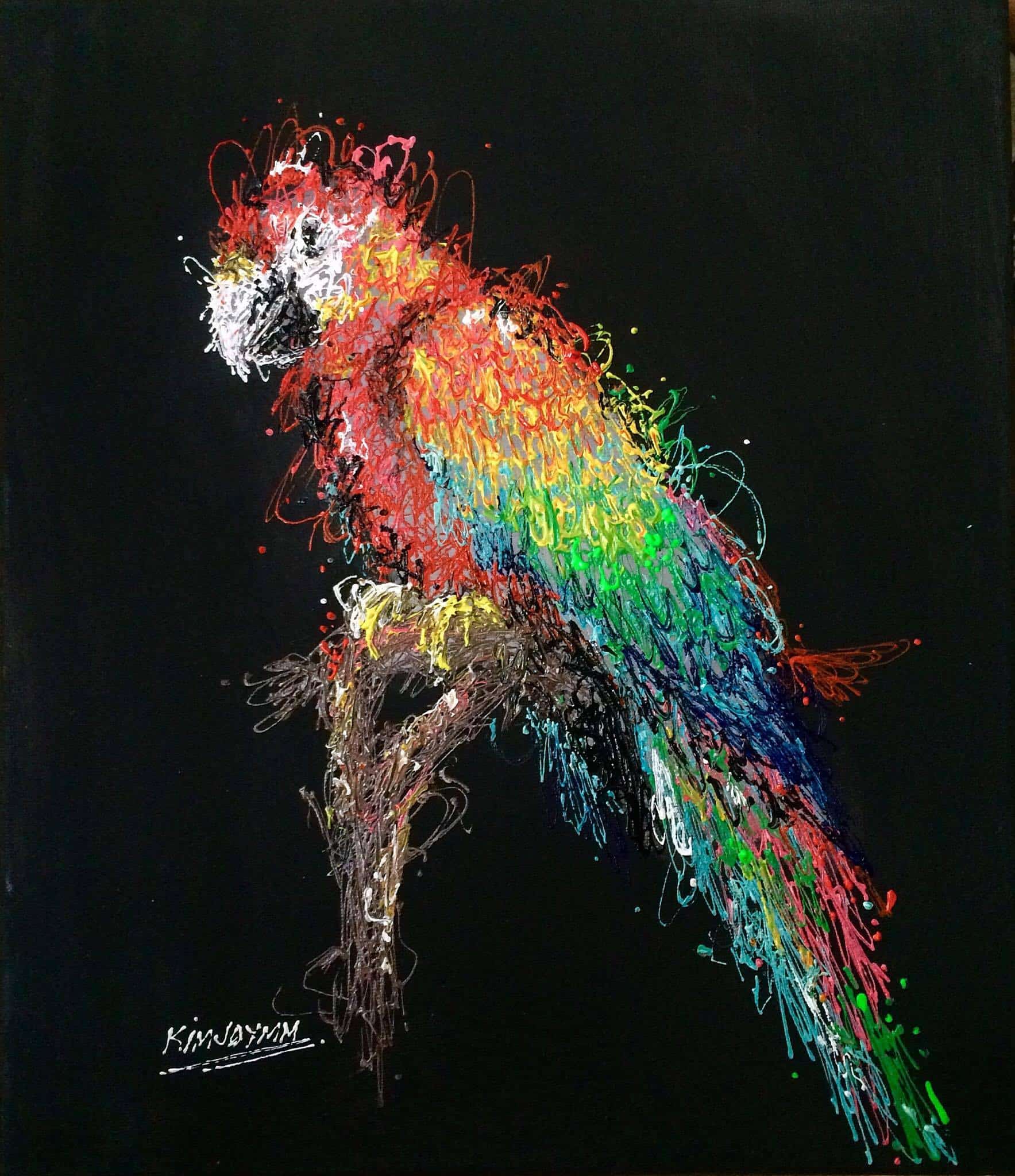 "Pajaros del Amor"
These two love birds represent Kimberly and a new chapter in her life with her boyfriend.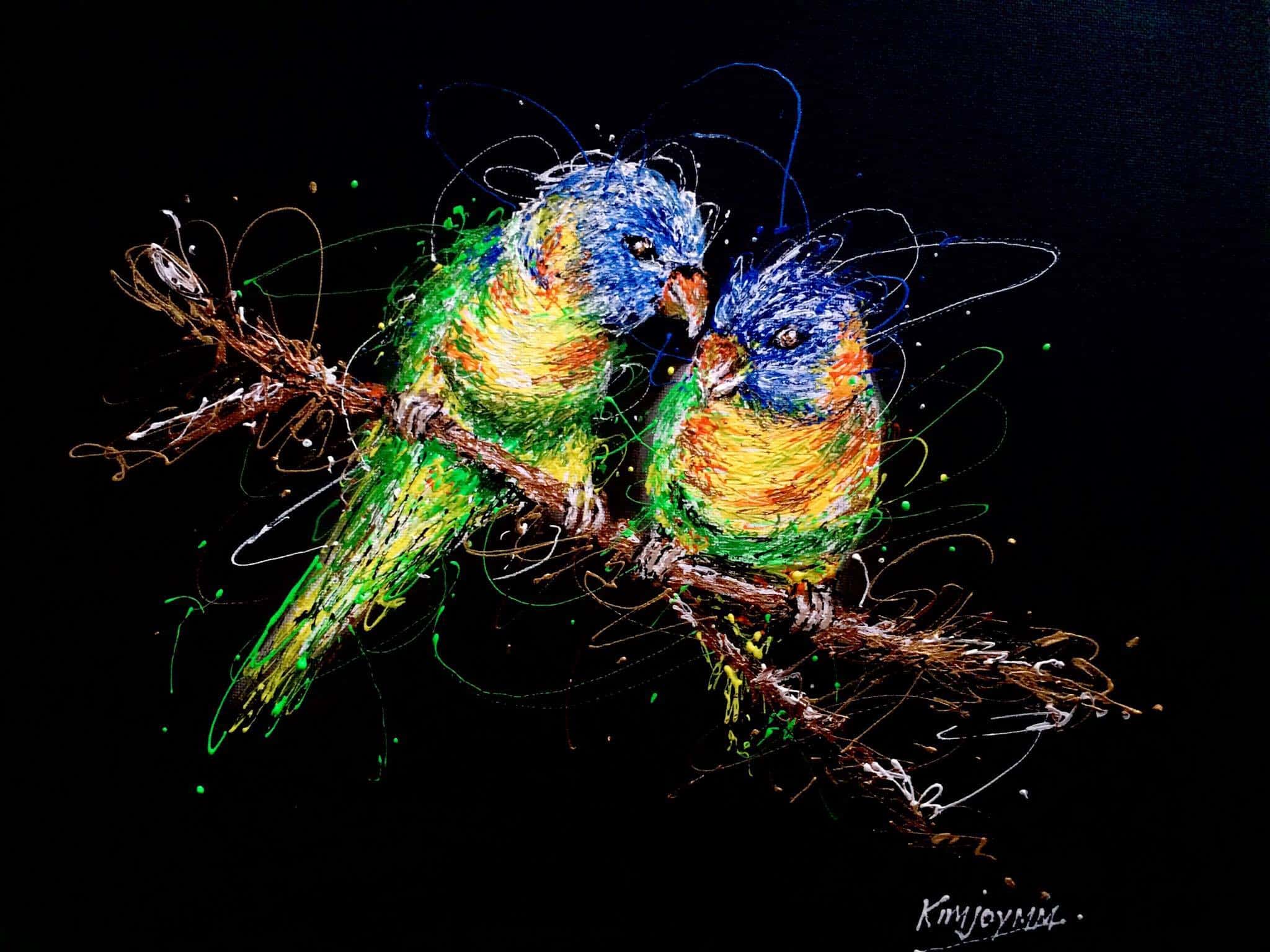 https://www.instagram.com/p/BUqMYtThml_/?taken-by=kimjoymm
"Hesukristo"
"Hesukristo" is a piece that is "full of love" according to Kimberly. "I was reading daily inspirational scriptures from an app, and I was inspired by the words of God especially those relating to acceptance, sacrifices, and blessings. It made me reflect on the hardships that happened to me last year and how different it is from this year with all the blessing and the good things that happened. That's why I said to myself that I'd definitely make another artwork where Jesus is the subject. I'll create it full of love and full of colors."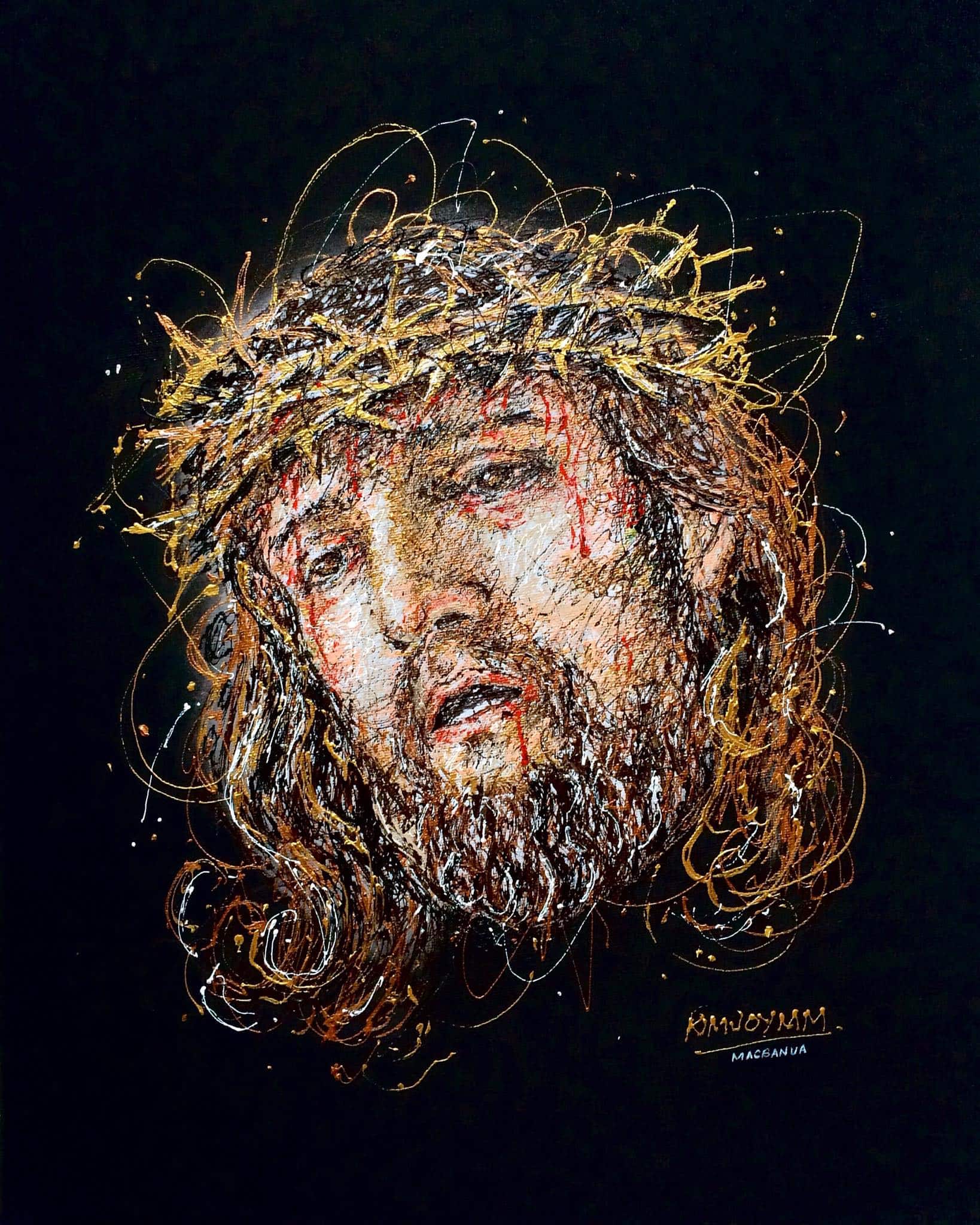 Watercolor and Ink Artworks
Besides her syringe art, Kimberly is also a master in other medium. Here are some of her works using watercolor and ink:
Her art inspired many people including other nurses who sends her syringes she can use. During the conclusion of the interview, she wanted to send a message and thank her supporters who appreciated her work and how it also inspired her to do more.
You can see more of Kimberly's work on her Instagram, her Facebook Page, and Profile.