There are many nursing organizations available to join that represent nursing as a whole, as well as some that are specifically for nursing students. Participation in professional organizations, whether as a nurse or a nursing student comes with many considerable advantages. I would like to share my thoughts and experiences on such organizations, as well as outline the advantage that joining a nursing organization holds.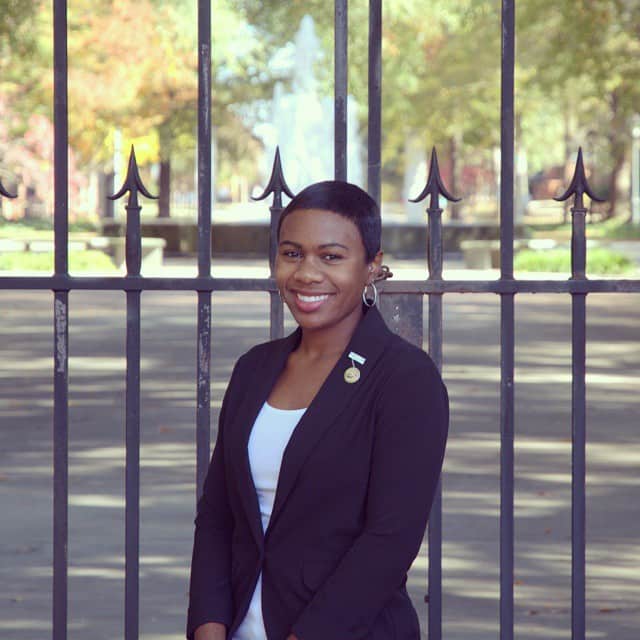 When I was a nursing student, I choose to join the National Student Nurses Association (NSNA) as the name implies, it's a national organization of student nurses. As an NSNA member on the local college level, I went to monthly meetings, participated in community service projects, attended state conventions, and obtained quality leadership skills.
Attending student nursing conventions with my SNA (other name for NSNA) organization was one of the best experiences I had as a student! During convention, I was able to network with potential employers, chat with other nursing students throughout the state, and attend leadership/skill building workshops.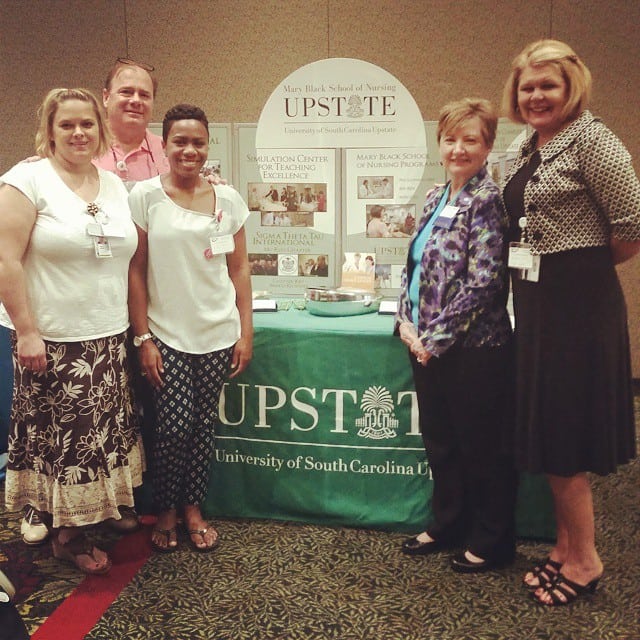 The confidence I gained while in SNA on the local level inspired me to pursue a state-level position as well. On the state level with the National Student Nurses Association of South Carolina, or SNA-SC I was elected as the Community Health Director for the 2014-2015 year. Throughout my tenure as Community Health Director, I was able to network with the local college level SNA chapters, as well as host a statewide Bone Marrow Transplant Registry Drive with Be The Match.
Why join nursing organizations?
Nurses may join a general organization like the American Nurses Association (ANA), or a specialty group like the American Association of Critical-Care Nurses (AACN), or a state nursing association.
Stating my experience with SNA leads me to the advantages of being part of a nursing organization. Let's take a look at some of the advantages of joining a professional nursing organization.
1. Employment Potential. Active involvement in an organization shows that you hold leadership skills, handle teamwork well and that you are passionate about your career, employers also love to know about community events you participated in.
2. Deals and resources. Members of professional organizations are often given discounts in obtaining online CEs, newsletters, review materials, and many more. Other nursing organizations offer member discounts on auto, life, and professional liability insurance.
3. Education. Organizations offer opportunities for continuing education through meetings, seminars, webinars, and conventions. Student organizations help offer support and direction for your future career as a nurse all while enhancing your own knowledge base. Many nursing organizations offer members an official journal that may contain peer-reviewed clinical articles and research relevant to the specialty.
4. Personal and Professional Development. If you are interested in networking, advancing your career, or taking on more leadership responsibilities, joining a professional organization offers all that and more. You are able to gain visibility, grow in confidence, and have the opportunity to sharpen your communication and leadership skills.
5. Career assistance. Whether you're looking for a new job or advancing your career, look into your association's career centers for opportunities and advice. Review job openings for salaries and benefits so you know your current earning potentials.
6. Certification. Professional nursing organizations offer certification. Becoming certified shows your commitment to excellence in your nursing practice.
7. Broadens your perspective. It's really easy to get comfortable in our own little bubbles. Joining a professional organization opens a window to the bigger picture of a chosen area of nursing. Meeting nurses from across the state or even across the country can be very exhilarating. You are able to discover that nurses everywhere have the same concerns, challenges, and fears that you may have, but you can also discover the same shared passion for the nursing profession. Also, there are always new friends to be made from different parts of the country, and that is a big plus!
8. Access to websites. Almost all nursing associations have websites you can explore. While they offer general information that anyone can access, there are also restricted areas that only members can access to keep their members up to date with the latest trends in your specialty.
9. Conventions. As a member, you'll get invitations and notices for major conventions that you may be able to attend at a discounted rate. Grow your network and learn during these opportunities — making professional contacts is a big draw at these conventions, where you'll meet other nurses in your specialty.
10. Networking. The one major benefit to nursing organizations. This is a great way to meet people who share at least one interest with you. It's a great way to stay in touch with what's going on at other facilities in your area, and it's a great way to get a lead on a new job if you are looking. It was through my networking at convention that I was able to find out about the Mayo Clinic, and subsequently applied for a job and was hired into the ICU.
If you are interested in joining a nursing organization but don't know where to start, then I have some different organizations that may be of interest to you:
National Student Nurses Association (NSNA), https://www.nsna.org/
National Organization of Associate Degree Nursing, https://www.oadn.org/
National Black Nurses Association (NBNA), https://www.nbna.org/
National Association of Hispanic Nurses, https://nahnnet.org/
Nurses Christian Fellowship, https://ncf-jcn.org/
Academy of Medical-Surgical Nurses, https://www.medsurgnurse.org
American Association of Critical-Care Nurses, https://www.aacn.org
American Association of Neuroscience Nurses, https://www.aann.org
American Association of Occupational Health Nurses, https://www.aaohn.org
American College of Nurse-Midwives, https://www.acnm.org
American Holistic Nurses Association, https://www.ahna.org
American Nurses Association, https://www.nursingworld.org
American Psychiatric Nurses Association, https://www.apna.org
Emergency Nurses Association, https://www.ena.org
National Association of Orthopaedic Nurses, https://www.orthonurse.org
Oncology Nursing Society, https://www.ons.org
Sigma Theta Tau International, https://www.nursingsociety.org
As a nurse or a nursing student, organizations can be of great advantage to your career. Many student organizations offer low student rates that provide complete access to the organization. Joining professional associations is essential for your professional growth and development as well as a key to career success.