Have you ever experienced that feeling of loss and sadness when you miss out on traditional holiday celebrations with your family and friends? Traditions are an important part of our lives' cultural and social fabric, giving us meaning and a sense of belonging.
For many people, Christmas celebrations will not be the same this year, with the resurgence of COVID-19 and further restrictions on movement and visits. This will be particularly hard for patients in hospitals and those in nursing homes where, in many cases, families might not even be able to either fetch or even visit them.
Every year, nurses try to bring the Christmas spirit into the units to ease the loss that their patients experience from not joining their families as usual. However, this can only be done meaningfully if we are sensitive to the cultural, religious, and social differences in traditional holiday celebrations.
We will look at the meaning of traditions and why you need to be especially culturally sensitive during the holiday season. There are also some suggestions of little things you can do to connect your patients with some of their familiar traditions.
Traditions and mental health
When you understand the place of traditions in society, you will realize why a break with tradition makes us sad, even depressed. And if this is how your patient feels, it affects their healing process.
Traditions are a part of our culture and are passed from one generation to the next, binding the past, present, and future. And special celebrations – like the Christmas season – are the most significant traditional practices.
Many of our lasting norms and values are learned and reinforced by traditions. Tradition connects us with family, friends, and our cultural group – our tribe. Traditions are an essential part of our identity – they give us a sense of belonging, provide meaning in our lives, and make us feel that we matter. By the way, these feelings release oxytocin – the "love hormone" – which is one of the important feel-good hormones.
Furthermore, traditional celebrations give us joy and are a constant factor in our fast-changing and stressful world – like roots that hold us steady and nourish our soul.
Christmas traditions and different cultures
Although its exact origins are unclear, Christmas – originally Christ Mass – stems from the Christian tradition of celebrating the birth of Jesus as the Son of God. The celebration was introduced to Western Europe when it became part of the Roman Empire. From Britain and other European countries, Christmas was spread across the globe.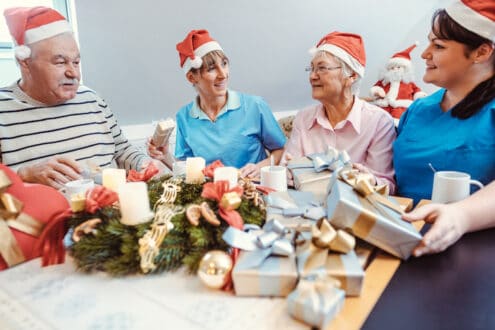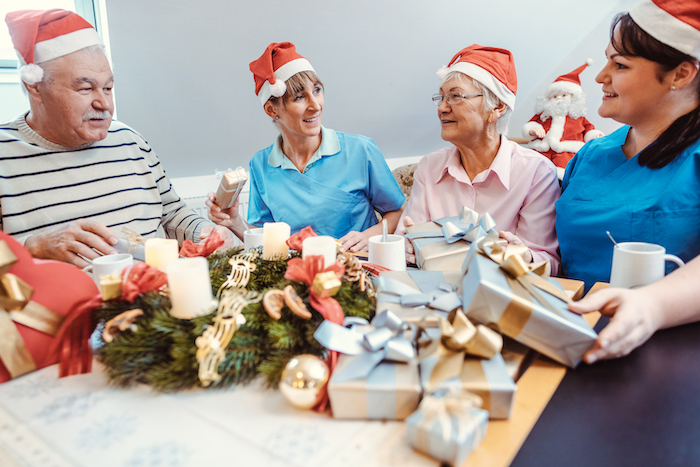 Today, Christmas is celebrated by people in most countries of the world, whether they are Christians or not. A common thread is that it is a time when family and friends get together, and gifts are exchanged. However, when and how this is done varies widely between cultures and even between groups and families within a particular culture.
While most people in the US exchange gifts on 25 December, those whose families emigrated from countries such as Germany, Sweden, and Portugal might still celebrate and exchange gifts on Christmas Eve. Some cultures even celebrate Christmas on the 6th or 7th of January according to the old Julian calendar which was used until the Romans introduced the Roman calendar, cutting out twelve days of the year.
In many countries, some of the ancient non-Christian celebrations which took place at around the same time of the year were incorporated into Christmas celebrations. This is one reason why Christmas traditions – such as special foods, decorations, and activities – vary so much between cultures and countries.
However, traditions are not static, and over the centuries new Christmas traditions developed and old traditions changed – some in particular countries and others worldwide. For example, the first Christmas Cards were printed in 1843 in the UK as a way to encourage the public to use postal services and their use became widespread across the world. Today, with the growth in digital communication, it's doubtful whether our children will have any fond memories of rows of Christmas cards hanging above the fireplace.
The discussion above emphasizes why we must not accept that everyone celebrates the holiday season just like we do. Or that they attach the same meaning to specific symbols and practices.
Tips for cultural sensitivity in nursing during Christmas
So we need to be careful not to impose traditions that are personally significant to ourselves on others who have different cultural and religious views. In contrast, we should help individual patients to enjoy at least some of their own holiday traditions.
Decorations in the unit should not reflect any specific religion or belief system. Snowflakes, stars, Christmas trees, and candy canes are examples of culturally neutral decorations. Also, avoid playing traditional Christian songs over the sound system.
When it comes to individual patients, you might have learned something about specific cultural groups' traditions. Whereas this could serve as a useful guide, you should avoid stereotyping. An individual might not have held on to family traditions. They might even have embraced their partner's practices, a new religion, or even the new country they have adopted.
So how do you find out what will spark joy for a particular patient? Chat to them about how they usually celebrate Christmas or Hanukka if they are Jewish. Ask them what their favorite parts of the celebrations are and what they will miss the most. This should give you some clues as to how you can brighten their Christmas by introducing some of their own traditions.
The following are just a few ideas you can use, especially if a patient's family can't visit them.
Remember that traditions are about social interaction. Arrange for your patient to join their family through a video call at the time when they get together for their main Christmas celebrations. This will strengthen their sense of belonging and that they matter, even if they can't be there in person.
Ask the patient's family and friends to provide some photographs with Christmas messages, which you could put up for them.
Arrange for your patient to receive a gift on the day and time that their family usually exchanges gifts – this could be on Christmas Day, Christmas Eve, or even 7 January. If visiting isn't allowed, the family can drop the gifts off. You can also provide a small gift if they do not have any family nearby. 
If your patient values specific traditional Christmas foods, you could ask their family or friends to bring some along, even if they have to just drop it off at the entrance. And if you're lucky, the staff might even be treated to some less familiar goodies! However, when arranging this, don't forget to consider any special dietary requirements.
Devout Christians who celebrate Christmas as the day on which Jesus was born as the son of God may experience sadness when there is no focus on the spiritual significance of the season. If you learn that your patient usually attends a Christmas church service, you can make plans for them to listen to or watch a service on a podcast or live stream. You can help them find their favorite Christmas hymns on YouTube or even ask someone to compile a personal playlist for them. 
Bring in traditions in new ways
On a deep-seated subconscious level, traditions are at the heart of why we look forward to Christmas and the fun and pleasure we experience during holiday celebrations. Also, the sadness, and even depression, we feel when we miss out on these celebrations. We might even feel sad when we find ourselves in a new situation where the traditions differ from what we are used to.  As nurses having to work on Christmas day and other holidays, we have had to learn how to cope with this – although it never becomes easy.
With all the changes brought about by the pandemic, this year's holiday season is going to be different and challenging for many. The answer is to adapt and to try and find ways for people to connect with their loved ones and to experience as many as possible of those traditions that are meaningful to them. While doing this for your patients, don't forget about yourself and your own family as well.