Holidays are supposed to be joyous times spent with the family and those we cherish at home. Unfortunately, for some people, holidays can be a bit tricky, particularly if they'll be spending these special days in the hospital. It can make them feel isolated, longing and even depressed.
As a nurse, there are tons of ways you can make your patients feel the holiday spirit despite being confined in the hospital. Besides other than providing genuine care and helping them get healthy (so they can spend the holidays at home) here are other means you can do to cheer them up:
Spread happiness to your patients.
Taking the time to spend some cheer to your patients can make a big difference in their holiday at the hospital. It can be a smile, saying kind words or just showing a positive attitude when you're in your patient's room. Although you are trained with clinical skills, it doesn't mean that you can't show extra compassion to other people.
"I had this patient who was always asking about her grandchild. The kid lives out of town and can't regularly visit her in the hospital. Last holiday, me and my co-workers decided to surprise this patient. We set up a video call so she can see her grandchild for that special day. It was very heartwarming," a nurse shared.
Be a listener.
Working during holidays can be dreadful for nurses. When you are in your patient's room, steer away from ranting and showing how disappointed you are that you have to care for them during a special day. Such actions can only make your patients feel more sorry for themselves and the situation.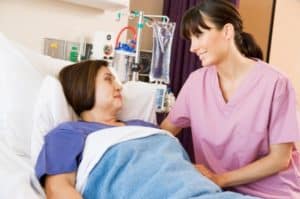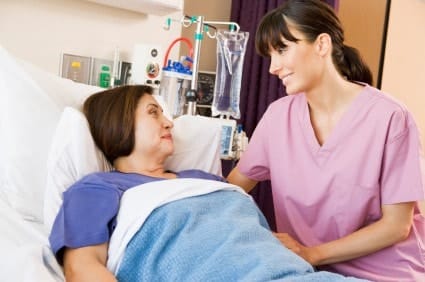 Instead of focusing on your thoughts, be an active listener to your patients. They often feel better when they can talk about their experiences and emotions. Make sure to maintain eye contact and respond accordingly. You can ask questions as well to encourage them to talk more.
Give gifts.
You don't need to give expensive gifts for your patient's to be happy. In fact, simple notes or home cooked meals can change the way they feel about the holiday. You can even pack some freshly baked cookies for them and their relatives.
"Last Christmas, the hospital set up small projectors in our pediatric ward. We decided to treat the kids to some holiday cartoons and gave each one a balloon after. They were extremely thrilled that they somehow forgot that they were in the hospital," a chief nurse shared.
Attend to their discomforts.
If your patient is on pain medication, make sure to strictly adhere to the doctor's order and give his medication on time. Pain and other discomforts can make the patient's holiday in the hospital a lot worse. You can also provide non-pharmacological pain relief methods as necessary.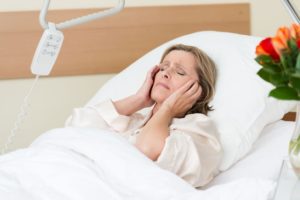 Assist in personal grooming.
When your patients are well-groomed and dressed in fresh clothes, they'll feel a lot better about themselves. You can help them in bathing, in combing their hair, or in shaving. You can also let them dress in beautiful clothes to make them feel the holiday more.
Bring the holiday to the hospital.
Being stuck in the hospital during the holidays shouldn't make you or your patients feel bad. Instead of thinking negatively about your shift, you can take the festive season to the hospital by organizing a simple celebration.
You and your co-workers can cook meals for the whole staff in your unit as well as your patients. You can also include their favorite desserts or sweet treats. You can encourage your patients to participate in decorating the area and let them wear what they want to enjoy the celebration truly.
How do you treat your patients during holidays? Do you have a special way of celebrating the season at work?