Once upon a time, in a faraway land, there lived a beautiful and kind princess who dreamt of working in a hospital. Fairy Godmother knew all about it, waves her magic wand and ta-da! She became a nurse. And that was the very first fairy tale story about nurses. Okay, I'll stop here, this is becoming fictional. Wait, are there even hospitals on fairy tales? I don't think so.
When we're still young, we are pros at dreaming. When we grow up, it figured we can't land a job that will make us fly on a magic carpet like Aladdin, or live in an enormous castle and marry Prince Charming. We can't pay our bills just by sleeping for a hundred years locked in a castle. In reality, the best we can relate to these characters is by choosing a career that gives off the feeling of hope and satisfaction.  Hope and happiness you say? Then nurses chose the best career.
In the nursing world where the busiest of people come and go, did you once stop and imagine what Disney characters best portray the nurses you worked with? Let's take a look at this list and go back to once upon a time:
1. Simba (The Lion King)
Nurse's Character: The Leader
The Lion King is a heartwarming movie which teaches us the value of responsibility. Simba is an independent young cub who seemed irresponsible and happy-go-lucky at first but after Mufasa, his father, died, life changed him to become a responsible leader of the pride.
We always see this Simba-kind-of-nurse in the area, the one who leads the young nurses to their tasks and organize the group. Simba can be the nurse manager or supervisor who has enough wisdom and courage to lead young nurses in the area. He is fun-loving, but strict when the patient's health is at stake. This nurse probably handled difficult cases before, or maybe one of his much-loved patients died and became life's way for him to be tough and knowledgeable. Different experiences motivated him to improve. If you're 'Simba', people may see you as a great leader, but behind that are good and bad experiences that mold you into one. It's not an easy job. You can't please everyone with the way you lead. Others may antagonize your decision. But as long as you please everyone with the outcome of your actions, then it's all worth it.
2. Grumpy (Snow White)
Nurse's Character: Grumpy Yet Compassionate
True to his name, Grumpy is a Disney Character that is touchy and sensitive yet with underlying compassion for others–an epitome of tough love. He is perhaps the most competent of the dwarfs. He is intelligent and fearless. He is protective at times and though showed dislike on Snow White and to other dwarfs, his mindset and opinion eventually changed for the better. In the movie, upon realizing his compassionate side, Snow White even quoted,
"Why, Grumpy… You do care."
Nurse's everyday routine involves stress and hard work. It's not easy managing different patient's case every day and your life outside work. That's why some nurses can't help but develop a 'sour' behavior towards things. Do you see 'Grumpy' in the workplace? Or by chance, are you Grumpy?
Don't be misled. This is a tribute for your compassion, and I'm not judging your moodiness. You are an excellent nurse indeed. You are intelligent and kind though you chose not to show it.
During hard times, the Grumpy nurse is fearless, most probably seen during emergency cases. He knows what to do and competent in his profession.  He is always ready to help his fellow nurses and is concerned with patient's wellness. But be sure not to pick on his crankiness, or you might be a victim of his sensitive side. After all, he is not called Grumpy for no reason. Just say this jokingly, "Why Grumpy, you do care…"
3. Snow White
Nurse's Character: Soft and Kind-Hearted
Who wouldn't know Snow White? Skin as white as Snow, heart as pure as white. The Queen treated her like a helper doing all the dirty work and planned to kill her, but in the end, she maintained her goodness and lived happily ever after with Prince Charming and the Seven Dwarfs.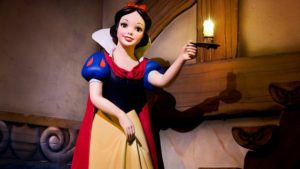 I think most nurses are Snow White. Aside from being the fairest of all professions (Let's just claim it), our white uniform resembles the nobility of our profession. Snow White is the nurse with inherent compassion and kindness that makes her takes care of the patients and does even the dirty work that others can't. Only nurses collect and measure the urine volume and treat it as something valuable. No one else can treasure the vomitus just to gauge an accurate input-output. Throw it or you're dead. The more blood, chemicals or dirt stained our uniforms, the more we feel our jobs. As the Evil Queen, others may envy her and treat her as unreal. But this kind of nurse will continue giving herself to the patients. Nurse's hearts are pure as white.
4. Cinderella
Nurse's Character: Strong Willed Beauty
We all love Cinderella. It is a story of a beautiful, young girl with independent and admirable personality. Despite being raised by his wicked Stepmother and sisters, she remained kind-hearted and self-loving, not allowing the toxicities in life overtake her goodness. She remained optimistic despite the difficult situation she's into, and eventually found his Prince Charming along the way, with the glass slippers as souvenirs.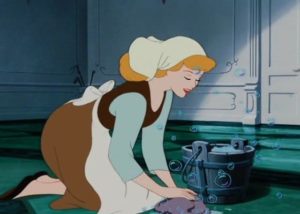 Don't look at your shoes; glass slippers are not allowed to nurses on duty.  Instead, look at your fellow nurse who is strong-willed and high-spirited. The very optimistic nurse that despite the toxic environment will continue to give the best care her patient deserves. You are Cinderella nurse if, despite the long toxic day, you remained calm and organized. You are if you have friends who support you all the way (like Cinderella's cute mice friends). Despite being toxic, your beautiful spirit still radiates until midnight. And please Cinderella, don't leave your glass slippers, this time, you don't want to go on duty shoeless, do you?
5. Anna (Frozen)
Nurse's Character: Daring and Optimistic Newbie Nurse
Anna is a Frozen princess, who is more adventurous than graceful. At times, she can act before she thinks but she's also the most optimistic and caring person in Arendelle. To save her sister Elsa, Anna had to go to a dangerous adventure armed with fearlessness, a never-give-up attitude and her faith in others.
Do you remember a newbie nurse in the area? She is more like Anna. It's quite hilarious that when a newbie nurse enters a hospital, all the ideal set-up, cases, and experiences are anticipated. She is adventurous and eager to try handling different patients, regardless of the case. Like Anna, he is more daring than graceful. Every day is exciting and magical. Admission then discharge is the only goal. This is where the challenge is willingly accepted, and even an IV insertion is thrilling. Fear is present but overcoming it is priceless. Like a Disney character, Nurse Anna's happily ever after is to see her patient well and grateful for her care.
Indeed, being a young and inspired nurse is precious. But growing old yet young at heart is a treasure. If in the past you admire Cinderella, now it's Nightingale.
As a child, it makes us believe in magic, hope and happy ever after. As nurses, it makes us believe in ourselves, has hope for our patients and achieve our pleasure.
We could not give hope to our patients if we didn't believe in it when we were young. So nurses, which Disney character are you?
See Also