Whether you want it or not, there'll be days when you won't actually feel giddy and excited about wearing that scrub suit and hitting the hospital. During these days, you'll feel like everything's a drag and you'd rather stay at home to lay on your bed all day long.
And if that day is today, then you're in luck. These five easy tricks should start you off on the right track for your upcoming shift:
1. Do some stretching before your work
Physical activities, such as walking and stretching, trigger the release of endorphins. These are the neurotransmitters that can uplift your mood and make you feel oh-so-good. If you have the energy and the time, you can do a 10-minute exercise routine. It can be a core exercise, cardio routine or even a few yoga poses.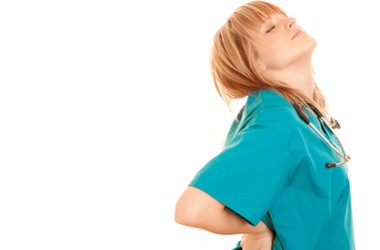 "I always take my dog out for a walk before my morning shift. I find it helpful in making me feel energized and ready to face my day's work. Well, it seems like a drag sometimes but with a dog pulling you out of your bed, you really have no other choice but to get up and walk," a new ER nurse shared.
2. Get a good sleep the night (or morning) prior to your shift
Sleeping after a night shift can be a struggle but it's a must. Without proper rest and sleep, you won't only be compromising the quality of care you can give to your patients but their safety as well.
But how exactly do you get a good 8-hour sleep when you're a nurse? Here are a few tips:
Wear an eye mask to block out light that can wake you up. You can wear earplugs, too.
Make sure your room is completely dark when you're going to bed. Even a small amount of light can affect your internal clock.
Avoid doing heavy exercises a few hours or minutes before your bedtime.
Do not drink any caffeinated beverages.
3. Do some form of meditation
Most of the time, it's the anticipation of a stressful shift that's making us dread working. The idea of seeing the same difficult patient or workmate or even that doctor who yelled at you last time can be more than enough to discourage you from leaving your apartment.
To clear out your thoughts, try meditating. It can be a simple breathing exercise, journaling or even reading a few pages from an inspirational book. There are a lot of things nurses have to be thankful for and meditation can put those things in perspective for you.
"Whenever I don't feel like working, I try to find some motivational quotes over the internet. I write the most appealing one on a piece of paper and I place it inside my pocket. I read that quote around 5 times before I head out to the station," a trauma nurse said.
4. Enjoy your travel time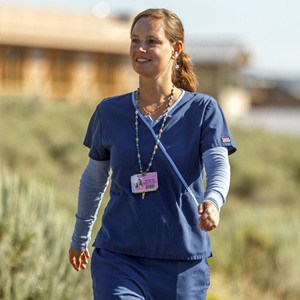 Whether you walk your way or take a bus ride to work, make it a point to enjoy the moment. Nurses rarely get a quiet moment at work and if you have kids at home, silence is the last thing you can probably experience there.
5. Hydrate before your actual shift
When your busy shift starts, you won't have enough time to count how many glasses of water you drank. To make sure you won't dehydrate yourself, try to drink a few glasses of water at least 2 hours before your actual shift. This will give you enough time to empty your bladder.
Why hydrate?
Aside from the obvious reasons, dehydration can also affect your mood and alter your mental performance at work.
How do you lift your mood for your work? What other tips can you add to this list?