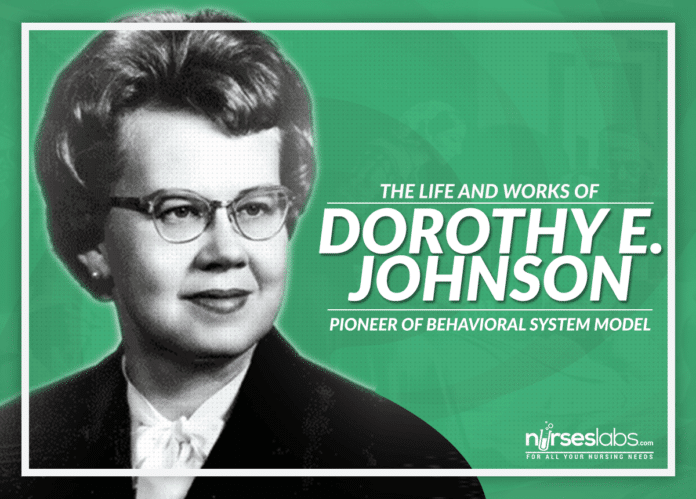 Dorothy E. Johnson (August 21, 1919 – February 1999) was one of the greatest nursing theorists who developed the "Behavioral System Model." Her theory of nursing defines nursing as "an external regulatory force which acts to preserve the organization and integration of the patients behaviors at an optimum level under those conditions in which the behavior constitutes a threat to the physical or social health, or in which illness is found."
Early Life
---
Johnson was born on August 21, 1919 in Savannah, Georgia. She was the youngest of seven children. Her father was the superintendent of a shrimp and oyster factory and her mother was very involved and enjoyed reading. In 1938, she finished her associates degree in Armstrong Junior College in Savannah, Georgia. Due to the Great Depression, she took a year off from school to be a governess, or teacher, for two children in Miami, Florida. This is when she began to realized her love for children, nursing and education.
Education
---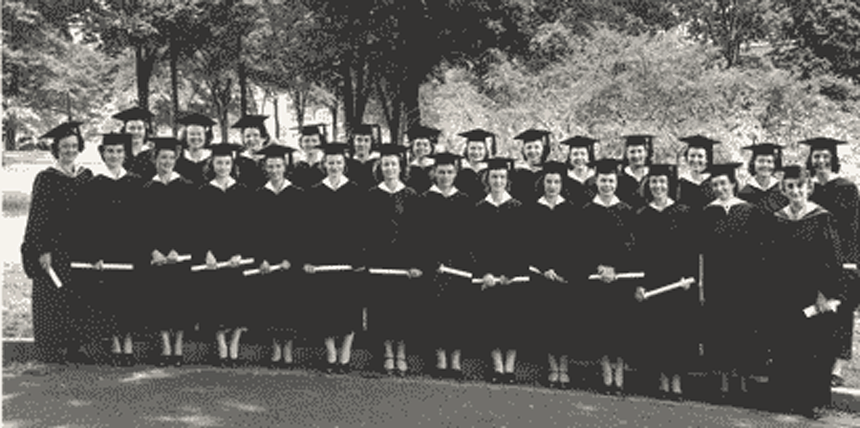 Johnson's professional nursing career began in 1942 when she graduated from Vanderbilt University School of Nursing in in Nashville, Tennessee. She was the top student in her class and received the prestigious Vanderbilt Founder's Medal.
In 1948, she received her Masters in public health from Harvard University in Boston, Massachusetts.
Career and Appointments
---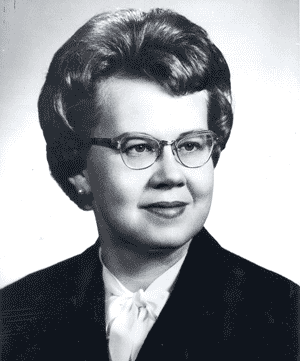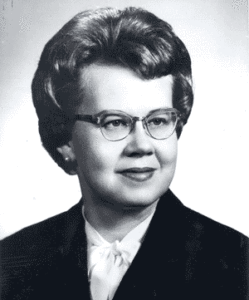 After graduation, Johnson's professional experiences involved mostly teaching, although she was a staff nurse at the Chatham-Savannah Health Council from 1943 to 1944. She was an instructor and an assistant professor in pediatric nursing at Vanderbilt University School of Nursing. From 1949 until her retirement in 1978 and her subsequent move to Key Largo, Florida, Johnson was an assistant professor of pediatric nursing, an associate professor of nursing, and a professor of nursing at the University of California, Los Angeles.
In 1955 and 1956, Johnson was a pediatric nursing advisor assigned to the Christian Medical College School of Nursing in Vellore, South India. From 1965 to 1967, she served as chairperson on the committee of the California Nurses Association that developed a position statement on specifications for the clinical specialist.
Behavioral System Model
---
Main Article: Dorothy E. Johnson's Behavioral System Model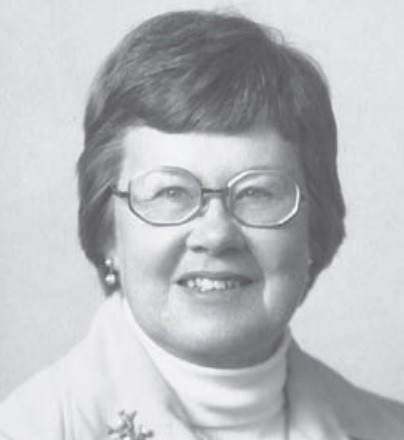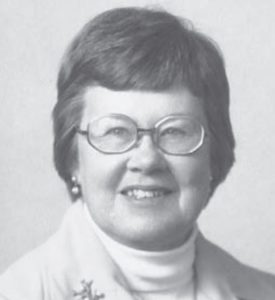 Johnson is known for her "Behavior System Model of Nursing," which was first proposed in 1968. Her model states that "each individual has patterned, purposeful, repetitive ways of acting that comprises a behavioral system specific to that individual."
It advocates the fostering of efficient and effective behavioral functioning in the patient to prevent illness. The patient is defined as a behavioral system composed of seven behavioral subsystems: affiliative, dependency, ingestive, eliminative, sexual, aggressive, and achievement.
Each subsystem also has three functional requirements which include (1) protection from noxious influences, (2) provision for a nurturing environment, and (3) stimulation for growth. An imbalance in each system results in disequilibrium. The nurse's role is to help the patient maintain his or her equilibrium.
Works
---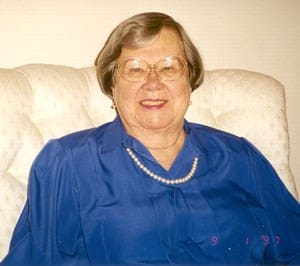 Johnson was a prolific writer on the subject of nursing theory. Her many publications on this subject profoundly influenced theoretical thinking in nursing during the second half of the twentieth century. Johnson's publications include four books, more than 30 articles in periodicals, and many papers, reports, proceedings, and monographs.
She held a strong conviction that continuing improvement of care was the ultimate goal of nursing. Her 1968 paper, entitled, One Conceptual Model of Nursing, is a classic contribution to Nursing literature.
Two of the many works written by Johnson include: Theory Development: What, Why, How? and Barriers and Hazards in Counseling.
Awards and Honors
---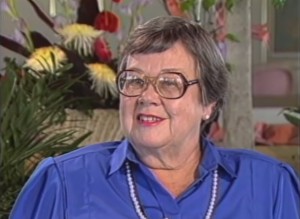 Of the many honors she received, Johnson was proudest of the 1975 Faculty Award from graduate students, the 1977 Lulu Hassenplug Distinguished Achievement Award from the California Nurses Association, and the 1981 Vanderbilt University School of Nursing Award for Excellence in Nursing.
Death
---
Johnson died in February 1999 at the age of 80. Before she died, she was pleased that her theory had been found useful in furthering the development of a theoretical basis for nursing and was being used as a model for nursing practice on an institution-wide basis, but she reported that her greatest source of satisfaction came from following the productive careers of her students.
References
---
Alligood, M., & Tomey, A. (2010). Nursing theorists and their work, seventh edition. Maryland Heights: Mosby-Elsevier.
Dorothy E. Johnson Biographical File. (n.d.). Retrieved August 7, 2014, from http://www.mc.vanderbilt.edu/diglib/sc_diglib/archColl/1014.html
External Links
---
Last updated on