Hemophilia is a rare inherited bleeding disorder that affects the body's ability to form clots. This can lead to excessive bleeding even from minor injuries, and can be life-threatening in some cases. As a nurse, it is essential to understand the nursing care plans and nursing diagnosis that are required to care for patients with hemophilia.
In this article, we will discuss the five essential nursing care plans and nursing diagnosis that can help you provide optimal nursing care and management to patients with hemophilia.
What is Hemophilia?
Hemophilia, an X-linked disorder, is a congenital inherited bleeding disorder of the clotting mechanism caused by an abnormal gene that produces a defective clotting factor protein with little or no clotting ability. The two most common forms of this disorder are Classic hemophilia (type A) which is caused by the lack of factor VIII and Christmas disease (type B) is caused by the deficiency in factor IX. Since both of these disorders are X-linked, the female is the carrier and the disorder is manifested only in males.
Hemophilia is classified into the following three groups, based on the severity of factor deficiency, mild (5-50%), moderate (1-5%) and severe (1%). Hemophiliacs are at risk for prolonged bleeding or hemorrhage as a result of minor trauma. Individuals with severe hemophilia, or less than 1% clotting factor, are also at risk to suffer from spontaneous bleeding without trauma or more severe prolonged bleeding after trauma. Bleeding can
occur at any part of the body. Hemarthrosis, or bleeding into the joint spaces, is the most common complication of severe hemophilia. The knee joint is the most frequent joint involved.
Nursing Care Plans
The nursing care plan goals for a client with hemophilia may include the absence of complications and pain, prevention of injury and bleeding, improved physical mobility, and understanding of the disease condition and its management.
Here are five (5) nursing care plans (NCP) and nursing diagnoses for patients with hemophilia:
Acute Pain
Clients with hemophilia may experience acute pain due to hemarthrosis (bleeding into joints) or traumatic muscle injury, which can occur as a result of injury or trauma. Hemophilia causes a deficiency of blood clotting factors, leading to prolonged bleeding, inflammation, and pain, which can occur spontaneously or after physical activity or injury.
Nursing Diagnosis
May be related to
Hemarthrosis
Traumatic injury to muscles
Possibly evidenced by
Verbal complaint of pain/discomfort
A feeling of stiffness
Tingling or aching in the affected joint, followed by a decrease in the ability to move a joint
Guarding behavior
Irritability, restlessness
Crying
Desired Outcomes
The client will experience decreased pain.
Nursing Assessment and Rationales
1. Assess the location, characteristics, and rate of pain (use pain scale).
Hemarthrosis (bleeding into the joint) is the main manifestation of the disease. Common sites include the elbows, shoulders, hips, knees, and ankle joints.
2. Assess for joint swelling and ability to move the affected limb.
Bleeding episodes should be managed at the onset of discomfort, which entails a deficient factor replacement.
Nursing Interventions and Rationales
1. Immobilize joints and apply elastic bandages to the affected joint if indicated; elevate affected and apply a cold compress to active bleeding sites, but must be used cautiously in young children to prevent skin breakdown.
Immobilization promotes comfort and decreases joint damage; elastic bandage most often avoids muscle bleeding; elevation of affected extremity/ joint will minimize swelling; the cold application will promote vasoconstriction.
2. Provide bed cradle over painful joints and other sites of bleeding.
Prevents pressure of linens on affected sites, especially joints.
3. Maintain immobilization of the affected extremity during the acute phase (24 to 48 hours); apply a splint or sling to the affected extremity if indicated.
Immobilization of the affected joint helps to decrease bleeding and provide some relief.
4. Perform a range of motion 48 hours after the acute bleeding episode and pain has subsided.
Maintains optimal joint movement.
5. Administer medications as indicated.
Acetaminophen (Tylenol), propoxyphene, corticosteroids, and codeine are given for pain management; NSAIDs such as aspirin are contraindicated since they impair clotting and can cause gastric bleeding.
6. Administer factor VIII or other prescribed factor components immediately.
Controls the bleeding that is causing the pain.
7. Educate the child about the cause of pain and interventions to relieve it; how medications must be administered via per orem, while injections are not advised; to avoid taking aspirin or aspirin products for pain.
Promotes understanding of pain responses and methods to reduce them.
8. Instruct the child to support and protect painful areas and on the importance of immobilization.
Promotes comfort and prevents further bleeding into joints.
Recommended Resources
Recommended nursing diagnosis and nursing care plan books and resources.
Disclosure: Included below are affiliate links from Amazon at no additional cost from you. We may earn a small commission from your purchase. For more information, check out our privacy policy.
Ackley and Ladwig's Nursing Diagnosis Handbook: An Evidence-Based Guide to Planning Care
We love this book because of its evidence-based approach to nursing interventions. This care plan handbook uses an easy, three-step system to guide you through client assessment, nursing diagnosis, and care planning. Includes step-by-step instructions showing how to implement care and evaluate outcomes, and help you build skills in diagnostic reasoning and critical thinking.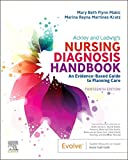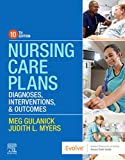 NANDA International Nursing Diagnoses: Definitions & Classification, 2021-2023
The definitive guide to nursing diagnoses is reviewed and approved by NANDA International. In this new version of a pioneering text, all introductory chapters have been rewritten to provide nurses with the essential information they need to comprehend assessment, its relationship to diagnosis and clinical reasoning, and the purpose and application of taxonomic organization at the bedside. A total of 46 new nursing diagnoses and 67 amended nursing diagnostics are presented.
Nurse's Pocket Guide: Diagnoses, Prioritized Interventions, and Rationales
Quick-reference tool includes all you need to identify the correct diagnoses for efficient patient care planning. The sixteenth edition includes the most recent nursing diagnoses and interventions from NANDA-I 2021-2023 and an alphabetized listing of nursing diagnoses covering more than 400 disorders.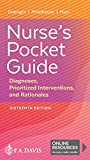 Nursing Diagnosis Manual: Planning, Individualizing, and Documenting Client Care 
Identify interventions to plan, individualize, and document care for more than 800 diseases and disorders. Only in the Nursing Diagnosis Manual will you find for each diagnosis subjectively and objectively – sample clinical applications, prioritized action/interventions with rationales – a documentation section, and much more!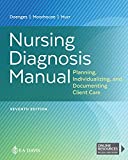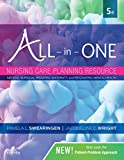 See also
Other recommended site resources for this nursing care plan:
Other care plans for hematologic and lymphatic system disorders: