In this nursing care plan guide are 8 nursing diagnosis for patients on prolonged bed rest. Learn about the assessment, care plan goals, and nursing interventions in this post.
Bed rest is therapeutically used as a means to decrease the metabolic demand on the body and promote recovery during an illness. However, prolonged bed rest may have deleterious effects on the cardiovascular, respiratory, musculoskeletal, integumentary and cognitive system of the patient that may lead to the onset of diseases resulting in irreversible damage. With patients being released earlier from the hospital, most of the health care problems are being managed in assistive living facilities (nursing homes) or at home.
Nursing care plan goals for patients on prolonged bedrest includes maintaining peripheral and cerebral tissue perfusion, maximizing the patient's functional ability, maintaining bowel function,  promoting sexual functioning, preventing disuse syndrome, achieving a maximum level of self-care, and managing potential health complications.
Nursing Care Plans
Here are eight (8) nursing diagnosis and nursing care plans for prolonged bed rest:
Ineffective Peripheral Tissue Perfusion
The immobility associated with prolonged bed rest has an impact on the normal peripheral blood flow causing complications. These complications may include venous stasis, venous dilation, edema, embolus formation, and thrombophlebitis.
Nursing Diagnosis
Related Factors
Here are the common related factors for ineffective peripheral tissue perfusion that can be as your "related to" in your nursing diagnosis statement for prolonged bed rest:
Interrupted venous flow occurring with prolonged immobility
Defining Characteristics
The commonly used subjective and objective data or nursing assessment cues (signs and symptoms) that could serve as your "as evidenced by" for this care plan:
Discoloration of the skin; skin color pales upon elevation, normal color does not return upon lowering the limb
Calf pain at dorsiflexion of the foot (positive Homan's sign)
Swelling and tenderness in one of the legs
Changes in skin temperature
Desired Outcomes
Expected outcomes or patient goals for ineffective peripheral tissue perfusion nursing diagnosis:
At least 24-hour prior to discharge, the patient will have adequate peripheral perfusion as evidenced by normal skin color and temperature and adequate distal pulses (greater than 2+ on a 0-4+ scale) in peripheral extremities.
The patient will perform exercises independently, comply to the prophylactic therapy, and maintain intake of 2-3 liter per day of fluid unless contraindicated.
Nursing Interventions and Rationale
In this section are the nursing actions or interventions and their rationale or scientific explanation for the Ineffective Peripheral Tissue Perfusion for prolonged bed rest:
Nursing Interventions
Rationale
Nursing Assessment
Assess calf or groin for any redness, pain, warmth in the affected area, unilateral swelling of a leg, and coolness, abnormal color, and external venous dilation distal to the affected area.
Pain in the calf elicited upon dorsiflexion of the foot (positive Homan's sign) along with these clinical signs may be indicative of deep vein thrombosis (DVT) or venous thromboembolism.
Monitor vital signs and review the erythrocyte sedimentation rate (ESR) results once available.
Other signs of deep vein thrombosis may include tachycardia, fever, and increased ESR. The normal ESR range is 0-15 mm/hr for a male under 50 years old, 0-20 mm/hr for male older than 50 years old is; in females under 50 years old is 0-20 mm/hr, and older than 50 years is 30 ml/hr.
Measure and compare the circumference of the affected leg and non-affected leg.
If the circumference of the affected leg is larger than the opposite leg, this is a sign of deep vein thrombosis (DVT) or venous thromboembolism.
Notify the physician for any significant findings of the patient.
Once the patient showed signs of deep vein thrombosis (DVT), additional assessment and test will be needed to prevent the occurrence of a pulmonary embolus that could compromise the leg.
Review laboratory values such as prothrombin time (PT) international normalized ratio (INR), partial thromboplastin time (PTT).
If the patient is on anticoagulant therapy, reference values for PTT are 60-70 sec or 1.5-2.5 x control value and INR value of 2.0-3.0. Values higher than these imply an increased risk for bleeding.
Therapeutic Interventions
Inform and educate the patient about the signs and symptoms of deep vein thrombosis (DVT).
A patient who can recognize these symptoms is more likely to report to the health care provider immediately for timely intervention.
Instruct patient on ankle dorsiflexion-plantar flexion (calf-pumping) and ankle-circling exercises.
Helps promote blood flow. Each movement of the patient should be repeated ten times, doing each exercise every hour during prolonged periods of immobility, as long as the patient does not have any symptoms of deep vein thrombosis (DVT) or venous thromboembolism.
Advice the patient to avoid crossing the feet at the ankles or knees while in bed.
These actions may cause pooling of blood in the veins.
Advice deep breathing exercises.
Diaphragmatic breathing increases negative pressure around the lungs and thorax to facilitate emptying of large veins and hence improve peripheral tissue perfusion.
Elevate foot part of the bed at 10 degrees if the patient is at risk for DVT.
Elevating the foot of the bed promotes venous return.
Instruct the patient to wear anti-embolism hose, pneumatic sequential compression stockings, pneumatic foot pump devices, or thromboembolism-deterrent (TED) hose unless contraindicated by peripheral vascular disease (PVD).
These devices reduce the risk of venous stasis. The pneumatic devices, which give increase compression than anti-embolism hose, are particularly useful in preventing deep vein thrombosis in patients who are immobile. Rest pain that is precipitated by the use of TED hose, foot pump devices, and pneumatic sequential compression stockings may be experienced by clients with peripheral vascular disease.
Remove pneumatic sequential compress stockings for 10-20 minutes every 8 hours. Reapply hose after elevating the patient's legs at least 10 degrees for 10 minutes.
Remove pneumatic sequential compress stockings enables inspection of underlying skin for evidence of irritation or breakdown. Elevating the legs before reapplying the pneumatic sequential compress stockings promotes venous return and decrease edema, which otherwise would remain and cause discomfort when the hose are reapplied.
In nonrestricted patients, increase fluid intake to at least 2-3 liters per day. Educate the patient about the need to drink large amounts of fluid (9-14 8-oz glasses) daily. Monitor intake and output to ensure compliance.
Increased hydration reduces hemoconcentration, which can contribute to the development of DVT/VTE.
Administer anticlotting medication as prescribed.
Patients at risk for DVT/VTE, including those with chronic infection and history of PVD and smoking, as well as patients who are older, obese, and anemic, may require anticoagulants to minimize the risk of clotting. Drugs such as aspirin, sodium warfarin, phenindione derivatives, heparin, or low-molecular-weight heparin may be given. Most patients are taught how to self-administer LMWH injections after hospital discharge.
Instruct the patient to self-monitor and observe any evidence of bleeding.
Anticoagulant drugs increase the risk of bleeding. It is important for the patient to know signs of bleeding so that he or she can report them as soon as they are noted to ensure timely intervention. Possible types of bleeding include epistaxis, bleeding gums, hematuria, hematochezia, hematemesis, hemoptysis, ecchymoses, menometrorrhagia, and melena.
Educate patient about avoiding food, and herbal that can interact with anticoagulant therapy.
Certain foods and over-the-counter herbals can increase bleeding such as Coenzyme Q-10, devil claw, echinacea, fenugreek, garlic, ginger, Ginko Biloba, goldenseal, green tea, passion flower, quinine, red clover, saw palmetto, St. John's wort, and Valerian.
Educate patient on medications and foods that decrease the effect of anticoagulants.
Examples of medications and foods are azathioprine, antithyroid medications, carbamazepine, dicloxacillin, glutethimide, griseofulvin, haloperidol, nafcillin, oral contraceptives, phenobarbital, rifampin, vitamin C, dark green leafy vegetables, spinach, kale, lettuce, broccoli, asparagus, cauliflower, and Brussels sprouts.
Recommended Resources
Recommended nursing diagnosis and nursing care plan books and resources.
Disclosure: Included below are affiliate links from Amazon at no additional cost from you. We may earn a small commission from your purchase. For more information, check out our privacy policy.
NANDA International Nursing Diagnoses: Definitions & Classification, 2021-2023
The definitive guide to nursing diagnoses as reviewed and approved by the NANDA International. In this new version of a pioneering text, all introductory chapters have been rewritten to provide nurses with the essential information they need to comprehend assessment, its relationship to diagnosis and clinical reasoning, and the purpose and application of taxonomic organization at the bedside. A total of 46 new nursing diagnoses and 67 amended nursing diagnostics are presented.
Ackley and Ladwig's Nursing Diagnosis Handbook: An Evidence-Based Guide to Planning Care
We love this book because of it's evidence-based approach to nursing interventions. This care plan handbook uses an easy, three-step system to guide you through client assessment, nursing diagnosis, and care planning. Includes step-by-step instructions show how to implement care and evaluate outcomes, and help you build skills in diagnostic reasoning and critical thinking.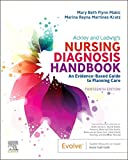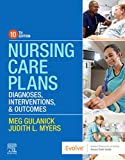 Nurse's Pocket Guide: Diagnoses, Prioritized Interventions, and Rationales
Quick-reference tool includes all you need to identify the correct diagnoses for efficient patient care planning. The sixteenth edition includes the most recent nursing diagnoses and interventions from NANDA-I 2021-2023 and an alphabetized listing of nursing diagnoses covering more than 400 disorders.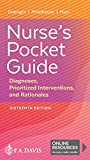 Nursing Diagnosis Manual: Planning, Individualizing, and Documenting Client Care
Identify interventions to plan, individualize, and document care for more than 800 diseases and disorders. Only in the Nursing Diagnosis Manual will you find for each diagnosis…. subjectively and objectively – sample clinical applications, prioritized action/interventions with rationales – a documentation section, and much more!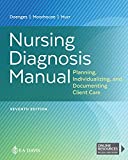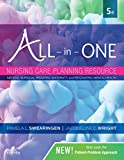 See also
Other recommended site resources for this nursing care plan:
More care plans related to basic nursing concepts:
References and Sources
Here are the references and sources for this nursing care plan about Prolonged Bed Rest:
Carpenito-Moyet, L. J. (2009). Nursing care plans & documentation: nursing diagnoses and collaborative problems. Lippincott Williams & Wilkins. [Link]
Donaldson, C. L., Hulley, S. B., Vogel, J. M., Hattner, R. S., Bayers, J. H., & McMillan, D. E. (1970). Effect of prolonged bed rest on bone mineral. Metabolism, 19(12), 1071-1084. [Link]
Knight, J., Nigam, Y., & Jones, A. (2019). effects of bedrest 2: respiratory and haematological systems. Nursing Times, 115(1), 44-47. [Link]