The need for nurses is reaching an all-time high. However, despite this demand, nurses still aren't safe from hearing the two words most workers dread to hear. Whether you're the edgy new nurse or the experienced veteran nurse, here are five of the most common reasons why you can get fired–and how to avoid them.
1. Lack of Professionalism
As nurses, you get to deal with a lot of difficult patients every single day. You can have patients who'll continue to press their call lights even after just five minutes of attending to their needs.
You can also meet short-tempered patients who'll yell at you for being late because you're busy attending to another more urgent case.
A lot of nurses get fired for responding negatively to their patients. Although it's tempting to talk back and respond to your patients, in the same manner, try not to lose your cool. Nurses, no matter how stressful the situation is or difficult the patients are, are expected to maintain professionalism.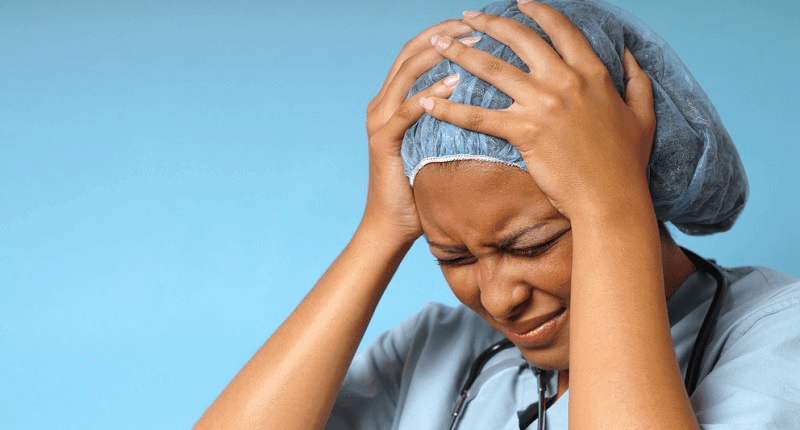 Pro-Tip:
If you're starting to lose your temper, be polite and excuse yourself. Ask your co-nurses to cover your tasks as you try to regain your composure. Usually, taking a short bathroom break does the trick.
2. Misuse of Social Media
Confidentiality is one of the most valuable lessons nurses learn in nursing school. Unfortunately, however, some nurses seem to forget the code once they log into their social media accounts. Aside from posting pictures of their patients, some nurses turn to the internet to vent out their frustrations about the job and several social issues.
One nurse from Thomas Jefferson University Hospital, for example, got fired for posting a hate rant and racist comment in response to an anti-police brutality protest from the same week. The hospital decided to terminate the nurse's employment as it finds the nurse's comment inappropriate and out of the hospital's values and policies.
Pro-Tip:
No matter what your personal purpose is, avoid taking pictures of your patients. It's unethical and can make you lose both your job and license. It's also best if you can stay away from posting inflammatory comments on your social media accounts. Although everyone is entitled to expressing his opinion, you should still be cautious as to how and where you express it.
3. Too Many Absences
Hospitals that are short-staffed can require their nurses to take more shifts than usual. If you call in sick at the last minute, the management may find it difficult to find a replacement to cover your shift. In case they don't find anyone available, the nurses on the floor may need to do more tasks than they are supposed to. This can put them at risk of committing errors and experiencing burn out.
If this happens frequently, there's a good chance that the hospital will give you your much-needed break. Permanently.
Pro-Tip:
If you're feeling tired and burnt out about your job, it's a better idea if you can ask for a few days off. Taking the time to relax and address your work-related stress can give you a chance to renew your energy and perspective about your work.
4. Slipping Drugs
Nurses can experience a lot of pain due to the nature of their work. Because of how common it is, there are nurses who resort to using regulated pain medications for relief. Unfortunately, although they are helpful in alleviating pain, some nurses become highly dependent on them. The more they use it, the more addicted they become.
Aside from misusing these drugs, there are also nurses who slip some of them to their friends and relatives. This can result in the revocation of your license and can also send behind bars.
Pro-Tip:
There are myriad of ways to relieve pain without the use of strong pain medications. If non-pharmacological interventions don't work, make it a point to consult a doctor before taking any medications. As a nurse, you should be aware of the negative implications of self-medication and drug misuse.
5. Failure to Update License
No matter what state you are working in, you're required to go through proper licensing and updating to ensure your competency in providing care to your patients. Failure to get your license or update them is equivalent to immediate termination. Unless you get an updated license, you won't be able to secure a new job in any hospital.
Pro-Tip:
License renewal is usually set at a fixed date. Setting up a reminder a few months or weeks before its actual expiry date can help you keep track of it. Another good idea is to look for a fellow nurse who has the same expiry year as yours and establish accountability for each other.
What other reasons can a nurse get fired? Do you have any other ideas to add to this list?