As nurses, we all know how important it is to eat a well-balanced meal. However, because of how fast-paced and hectic our working environment is, we are often left with no choice but to live on caffeine and unhealthy foods most of the time.
Whether you're looking for ways to be healthier or you just want to drop off a few pounds, then these 6 easy meal planning tips can set you back on the right track.
1. Plan ahead.
Because it's normal for nurses to work long hours, it's best if you can take time to sit down and plan your meals during your day off. Creating a meal plan helps make sure you have a recipe to prepare and food to eat. It also helps you spend less.
"Since I decided to prepare my own food, I rarely had to go out to buy meals or have them delivered at home. It's a good way to cut down on unnecessary expenses," a clinic nurse shared.
You can find a lot of inspirations online. Aside from recipes, there are also creative meal planning templates you can download and use to plan for the whole week. Writing down every detail can help you remember and stick with your plan better.
As much as possible, try to consider your schedule when planning. If you know you'll be working longer hours, you can schedule quick meals to prepare on those days. You can squeeze in learning a new recipe on days you can get off of work early.
2. Create a grocery list.
Aside from helping you remember, creating a list before heading out to the grocery store can prevent you from impulse buying foods you don't really need. It also saves you time and money.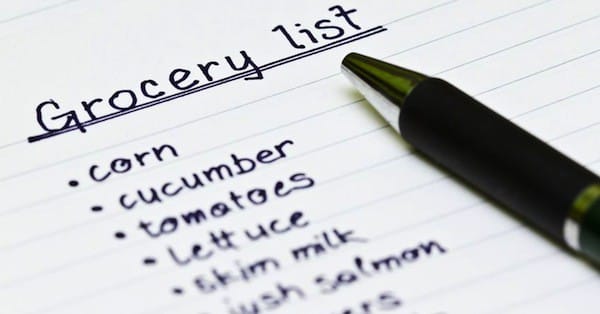 When inside the grocery store, try to avoid the center isles as much as possible. These areas are typically where sweets and preserved foods are put on display. To avoid temptation, you should spend more time on the sides where you can find whole foods, fresh fruits and dairy products.
3. Get creative.
Eating the same food each week can dull your taste buds and result in boredom. Once this happens, you'll feel the urge to taste junk foods again.
Make your taste buds excited by including one new dish every week. There are a lot of recipes over the Internet that only take a few minutes to prepare. It doesn't have to be a complicated meal. A new salad recipe, for example, can make your lunch a bit more exciting.
4. Bring healthy snacks to work.
When you're working on a critical shift, it's quite easy to miss a meal or two. This results to a number of undesirable consequences. For one, there's the risk of hypoglycemia which can make you grumpy, tired and less effective at work.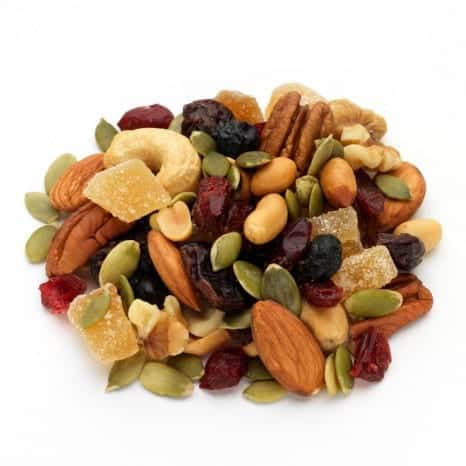 To avoid this from happening to you, you can bring a few healthy snacks to work. Fruits, such as apples and oranges, are convenient to bring because there's no cooking required. Salads and nuts (trail mix) are also good options.
Dried fruits, although they aren't generally bad for you, may contain a high amount of sugar that can cause sudden glucose spike. In case you decide to take them for quick munching at work, eat them moderately.
5. Stock up on good food.
Nurses' schedules can change from time to time. When someone calls in sick and can't make it to work, you'll have no choice but to cover his shift.
To stop yourself from turning to junk foods and unhealthy foods, it's wise if you can have a batch of healthy freezer meals on stock. You can try freezing pasta, chicken meals or even just fruits and vegetables. Aside from filling your tummy, frozen foods offer tons of benefits that include cancer prevention and a higher level of vitamins.
6. Learn your portion size.
Eating healthy foods doesn't mean you have the liberty to overindulge. Aside from weight gain, it can also predispose you to diabetes and certain heart issues.
If you're unsure about the right serving size, you can refer to the hand symbol for portion sizes. Reading food labels can also help you get a better idea on how much portion you can consume. In case there's no other metric to weigh your food against, you can try using a smaller plate or just share the other half of the serving with your colleague. It won't only help you cut down on your eating but can build a better bond, too.
Do you practice meal planning? What tips can you add to this list?