Cancer is a general term used to describe a disturbance of cellular growth and refers to a group of diseases and not a single disease entity. Because cancer is a cellular disease, it can arise from any body tissue, with manifestations that result from failure to control the proliferation and maturation of cells.
There are more than 150 different types of cancer, including breast cancer, skin cancer, lung cancer, colon cancer, prostate cancer, and lymphoma. Symptoms vary depending on the type. Cancer treatment may include chemotherapy, radiation, and/or surgery.
Nursing Care Plans
Nurses have a huge set of responsibilities for handling a patient with cancer. Nursing care plans for cancer involves assessment, support for therapies (e.g., chemotherapy, radiation, etc.), pain control, promoting nutrition, and emotional support.
Here are 13 cancer nursing care plans (NCP) and nursing diagnosis:
Anticipatory Grieving
Nursing Diagnosis
May be related to
Anticipated loss of physiological well-being (e.g., loss of body part; change in body function); change in lifestyle
Perceived potential death of patient
Possibly evidenced by
Changes in eating habits, alterations in sleep patterns, activity levels, libido, and communication patterns
Denial of potential loss, choked feelings, anger
Desired Outcomes
Identify and express feelings appropriately.
Continue normal life activities, looking toward/planning for the future, one day at a time.
Verbalize understanding of the dying process and feelings of being supported in grief work.
| Nursing Interventions | Rationale |
| --- | --- |
| Expect initial shock and disbelief following diagnosis of cancer and traumatizing procedures (disfiguring surgery, colostomy, amputation). | Few patients are fully prepared for the reality of the changes that can occur. |
| Assess patient and SO for stage of grief currently being experienced. Explain process as appropriate. | Knowledge about the grieving process reinforces the normality of feelings and reactions being experienced and can help patient deal more effectively with them. |
| Provide open, nonjudgmental environment. Use therapeutic communication skills of Active-Listening, acknowledgment, and so on. | Promotes and encourages realistic dialogue about feelings and concerns. |
| Encourage verbalization of thoughts or concerns and accept expressions of sadness, anger, rejection. Acknowledge normality of these feelings. | Patient may feel supported in expression of feelings by the understanding that deep and often conflicting emotions are normal and experienced by others in this difficult situation. |
| Be aware of mood swings, hostility, and other acting-out behavior. Set limits on inappropriate behavior, redirect negative thinking. | Indicators of ineffective coping and need for additional interventions. Preventing destructive actions enables patient to maintain control and sense of self-esteem. |
| Be aware of debilitating depression. Ask patient direct questions about state of mind. | Studies show that many cancer patients are at high risk for suicide. They are especially vulnerable when recently diagnosed and discharged from hospital. |
| Visit frequently and provide physical contact as appropriate, or provide frequent phone support as appropriate for setting. Arrange for care provider and support person to stay with patient as needed. | Helps reduce feelings of isolation and abandonment. |
| Reinforce teaching regarding disease process and treatments and provide information as appropriate about dying. Be honest; do not give false hope while providing emotional support. | Patient and SO benefit from factual information. Individuals may ask direct questions about death, and honest answers promote trust and provide reassurance that correct information will be given. |
| Review past life experiences, role changes, and coping skills. Talk about things that interest the patient. | Opportunity to identify skills that may help individuals cope with grief of current situation more effectively. |
| Note evidence of conflict; expressions of anger; and statements of despair, guilt, hopelessness, "nothing to live for." | Interpersonal conflicts or angry behavior may be patient's way of expressing and dealing with feelings of despair or spiritual distress and could be indicative of suicidal ideation. |
| Determine way that patient and SO understand and respond to death such as cultural expectations, learned behaviors, experience with death (close family members, friends), beliefs about life after death, faith in Higher Power (God). | These factors affect how each individual deals with the possibility of death and influences how they may respond and interact. |
| Identify positive aspects of the situation. | Possibility of remission and slow progression of disease and new therapies can offer hope for the future. |
| Discuss ways patient and SO can plan together for the future. Encourage setting of realistic goals. | Having a part in problem solving and planning can provide a sense of control over anticipated events. |
| Refer to visiting nurse, home health agency as needed, or hospice program, if appropriate. | Provides support in meeting physical and emotional needs of patient and SO, and can supplement the care family and friends are able to give. |
Recommended Resources
Recommended nursing diagnosis and nursing care plan books and resources.
Disclosure: Included below are affiliate links from Amazon at no additional cost from you. We may earn a small commission from your purchase. For more information, check out our privacy policy.
NANDA International Nursing Diagnoses: Definitions & Classification, 2021-2023
The definitive guide to nursing diagnoses as reviewed and approved by the NANDA International. In this new version of a pioneering text, all introductory chapters have been rewritten to provide nurses with the essential information they need to comprehend assessment, its relationship to diagnosis and clinical reasoning, and the purpose and application of taxonomic organization at the bedside. A total of 46 new nursing diagnoses and 67 amended nursing diagnostics are presented.
Ackley and Ladwig's Nursing Diagnosis Handbook: An Evidence-Based Guide to Planning Care
We love this book because of it's evidence-based approach to nursing interventions. This care plan handbook uses an easy, three-step system to guide you through client assessment, nursing diagnosis, and care planning. Includes step-by-step instructions show how to implement care and evaluate outcomes, and help you build skills in diagnostic reasoning and critical thinking.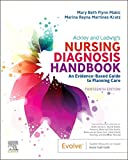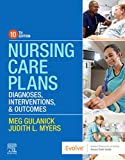 Nurse's Pocket Guide: Diagnoses, Prioritized Interventions, and Rationales
Quick-reference tool includes all you need to identify the correct diagnoses for efficient patient care planning. The sixteenth edition includes the most recent nursing diagnoses and interventions from NANDA-I 2021-2023 and an alphabetized listing of nursing diagnoses covering more than 400 disorders.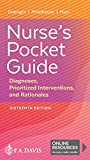 Nursing Diagnosis Manual: Planning, Individualizing, and Documenting Client Care
Identify interventions to plan, individualize, and document care for more than 800 diseases and disorders. Only in the Nursing Diagnosis Manual will you find for each diagnosis…. subjectively and objectively – sample clinical applications, prioritized action/interventions with rationales – a documentation section, and much more!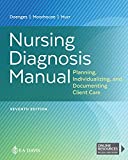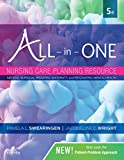 See also
Other recommended site resources for this nursing care plan:
More care plans related to basic nursing concepts: