In this guide are eight (8) nursing diagnoses for substance abuse nursing care plans. Included in substance abuse are nursing interventions, assessments, goals, related factors, and rationale.
What is Substance Abuse?
Drug abuse and drug dependence represent different ends of the same disease process.
Drug abuse is an intense desire to use increasing amounts of a particular substance or substances to the exclusion of other activities.
Drug dependence is the body's physical need, or addiction, to a specific agent. There is therefore virtually no difference between dependency and addiction. Over the long term, this dependence results in physical harm, behavior problems, and association with people who also abuse drugs. Stopping the use of the drug can result in a specific withdrawal syndrome.
Nursing Care Plans
Nursing care plan goals for patients who abuse substances include providing support for the decision to stop substance use, strengthening individual coping skills, facilitating learning of new ways to reduce anxiety, promoting family involvement in a rehabilitation program, facilitating family growth and development, and provide information about the prognosis and treatment needs.
Below are eight (8) substance abuse nursing care plans and nursing diagnoses:
Ineffective Denial
Ineffective Denial may occur for patients with substance abuse related to personal vulnerability, ineffective coping skills with the substitution of drugs, and learned response patterns as a means of avoiding the discomfort of facing underlying issues and behaviors. By denying the existence of these factors, patients may continue to rely on substance abuse as a coping mechanism rather than seeking alternative methods of addressing their challenges.
May be related to
Personal vulnerability; difficulty handling new situations
Previous ineffective/inadequate coping skills with substitution of drug(s)
Learned response patterns; cultural factors, personal/family value systems
Possibly evidenced by
Delay in seeking, or refusal of healthcare attention to the detriment of health/life
Does not perceive personal relevance of symptoms or danger, or admit the impact of the condition on life pattern; projection of blame/responsibility for problems
Use of manipulation to avoid responsibility for self
Desired Outcomes
The client will verbalize awareness of the relationship between substance abuse and the current situation.
The client will engage in a therapeutic program.
The client will verbalize acceptance of responsibility for their own behavior.
Nursing Assessment and Rationales
1. Ascertain by what name the patient would like to be addressed.
Shows courtesy and respect, giving the patient a sense of orientation and control.
2. Ascertain the reason for beginning abstinence and involvement in therapy.
Provides insight into the patient's willingness to commit to long-term behavioral change, and whether the patient even believes that he or she can change. (Denial is one of the strongest and most resistant symptoms of substance abuse.)
3. Review the definition of drug dependence and categories of symptoms (patterns of use, impairment caused by use, tolerance to substance).
This information helps patients make decisions regarding acceptance of problems and treatment choices.
Nursing Interventions and Rationales
1. Answer questions honestly and provide factual information. Keep your word when agreements are made.
Creates trust, which is the basis of the therapeutic relationship.
2. Convey an attitude of acceptance, separating an individual from unacceptable behavior.
Promotes feelings of dignity and self-worth.
3. Provide information about addictive use versus experimental, occasional use; biochemical or genetic disorder theory (genetic predisposition; use activated by the environment; compulsive desire.)
The progression of the use continuum is from experimental or recreational to addictive use. Comprehending this process is important in combating denial. Education may relieve the patient's guilt and blame and may help awareness of recurring addictive characteristics.
4. Discuss the client's current life situation and the impact of substance use.
The first step in decreasing the use of denial is for the patient to see the relationship between substance use and personal problems.
5. Confront and examine denial and rationalization in the peer groups. Use confrontation with caring.
Because denial is the major defense mechanism in addictive disease, confrontation by peers can help the patient accept the reality of adverse consequences of behaviors and that drug use is a major problem. A caring attitude preserves self-concept and helps decrease defensive responses.
6. Provide information regarding the effects of addiction on mood and personality.
Individuals often mistake the effects of addiction and use this to justify or excuse drug use.
7. Remain nonjudgmental. Be alert to changes in behavior, (restlessness, increased tension).
Confrontation can lead to increased agitation, which may compromise the safety of patients and staff.
8. Provide positive feedback for expressing awareness of denial in self and others.
Necessary to enhance self-esteem and to reinforce insight into behavior.
9. Maintain firm expectations that patients attend recovery support and therapy groups regularly.
Attendance is related to admitting the need for help, working with denial, and for maintenance of a long-term drug-free existence.
10. Encourage and support patients in taking responsibility for their own recovery (development of alternative behaviors to drug urge and use). Assist patient to learn own responsibility for recovering.
Denial can be replaced with positive action when the patient accepts the reality of their own responsibility.
11. Encourage family members to seek help whether or not the abuser seeks it.
To assist the patient deal appropriately with the situation.
Recommended Resources
Recommended nursing diagnosis and nursing care plan books and resources.
Disclosure: Included below are affiliate links from Amazon at no additional cost from you. We may earn a small commission from your purchase. For more information, check out our privacy policy.
Ackley and Ladwig's Nursing Diagnosis Handbook: An Evidence-Based Guide to Planning Care
We love this book because of its evidence-based approach to nursing interventions. This care plan handbook uses an easy, three-step system to guide you through client assessment, nursing diagnosis, and care planning. Includes step-by-step instructions showing how to implement care and evaluate outcomes, and help you build skills in diagnostic reasoning and critical thinking.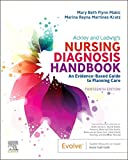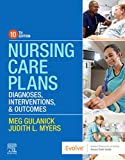 NANDA International Nursing Diagnoses: Definitions & Classification, 2021-2023
The definitive guide to nursing diagnoses is reviewed and approved by the NANDA International. In this new version of a pioneering text, all introductory chapters have been rewritten to provide nurses with the essential information they need to comprehend assessment, its relationship to diagnosis and clinical reasoning, and the purpose and application of taxonomic organization at the bedside. A total of 46 new nursing diagnoses and 67 amended nursing diagnostics are presented.
Nurse's Pocket Guide: Diagnoses, Prioritized Interventions, and Rationales
Quick-reference tool includes all you need to identify the correct diagnoses for efficient patient care planning. The sixteenth edition includes the most recent nursing diagnoses and interventions from NANDA-I 2021-2023 and an alphabetized listing of nursing diagnoses covering more than 400 disorders.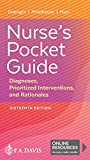 Nursing Diagnosis Manual: Planning, Individualizing, and Documenting Client Care
Identify interventions to plan, individualize, and document care for more than 800 diseases and disorders. Only in the Nursing Diagnosis Manual will you find for each diagnosis…. subjectively and objectively – sample clinical applications, prioritized action/interventions with rationales – a documentation section, and much more!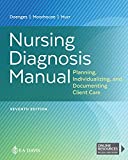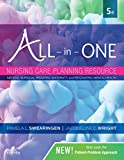 See also
Other recommended site resources for this nursing care plan:
Other care plans for mental health and psychiatric nursing:
References and Sources
The following are the references and recommended sources for substance abuse nursing care plans including interesting resources to further your reading about the topic:
Breslin, F. C., Zack, M., & McMain, S. (2002). An information-processing analysis of mindfulness: Implications for relapse prevention in the treatment of substance abuse. Clinical psychology: Science and practice, 9(3), 275.
Javed, S., Chughtai, K., & Kiani, S. (2020). Substance abuse: From abstinence to relapse. Life and Science, 1(2), 4-4.
Neville, K., & Roan, N. (2014). Challenges in nursing practice. The journal of nursing administration, 44(6), 339-346.
Rowe, C. L., & Liddle, H. A. (2003). Substance abuse. Journal of Marital and Family Therapy, 29(1), 97-120.
Topaz, M., Murga, L., Bar-Bachar, O., Cato, K., & Collins, S. (2019). Extracting alcohol and substance abuse status from clinical notes: The added value of nursing data. In MEDINFO 2019: Health and Wellbeing e-Networks for All (pp. 1056-1060). IOS Press.
You, Y. H., Lu, S. F., Tsai, C. P., Chen, M. Y., Lin, C. Y., Chong, M. Y., … & Wang, L. J. (2020). Predictors of five-year relapse rates of youths with substance abuse who underwent a family-oriented therapy program. Annals of general psychiatry, 19(1), 1-8.