Patients experiencing powerlessness may exhibit a perceived lack of control over their circumstances, potentially leading to manifestations of indifference, anger, violent behavior, or passivity. Moreover, individuals suffering from chronic, debilitating, or terminal illnesses may harbor an ongoing sense of powerlessness, as they are unable to alter their inevitable outcomes. Elderly patients are particularly susceptible to the loss of control and increasing dependence associated with aging, as well as the consequences of frailty, illness, and distress.
Powerlessness may be evident at any stage during a patient's illness and can be observed in various settings, including hospitals, ambulatory care, rehabilitation centers, or home environments.
Nursing Assessment and Rationales
Assessment is needed in order to identify possible problems that may have lead to Powerlessness.
1. Assess for feelings of apathy, hopelessness, and depression.
These moods may be an element of powerlessness.
2. Determine the patient's power needs or need for control.
Patients are usually able to recognize those perspectives of self-governance that they miss most and that are relevant to them.
3. Distinguish the patient's locus of control.
The extent to which people associate responsibility to themselves (internal control) versus other forces (external control) determines the locus of control. Patients with a predominantly external locus of control may be more susceptible to feelings of powerlessness.
4. Evaluate the patient's decision-making competence.
Powerlessness is the feeling that one has lost the implicit power to control their own interests.
5. Know situations/interactions that may add to the patient's sense of powerlessness.
It is necessary for healthcare providers to recognize the patient's right to refuse certain procedures. Some routines are done on patients without their consent fostering a sense of powerlessness.
6. Assess the role of illness plays in the patient's sense of powerlessness.
The dilemma about events, duration and course of illness, prognosis, and dependence on others for guidance and treatments can contribute to powerlessness.
7. Note if the patient shows a need for information about illness, treatment plan, and procedures.
This request for information will help the nurse distinguish powerlessness from a knowledge deficit.
8. Evaluate the results of the information given on the patient's feelings and behavior.
A patient facing powerlessness may overlook information. Too much information may overwhelm the patient and add to feelings of powerlessness. A patient simply experiencing a knowledge deficit may be mobilized to act in his or her own best interest after the information is presented and options are explored. The act of providing information may strengthen a patient's sense of independence.
Nursing Interventions and Rationales
The following are the therapeutic nursing interventions for Powerlessness:
1. Encourage verbalization of feelings, thoughts, and concerns about making decisions.
This approach creates a supportive environment and sends a message of caring.
2. Encourage the patient to identify strengths.
This will aid the patient to recognize inner strengths.
3. Appraise the impact of powerlessness on the patient's physical condition (e.g., appearance, oral intake, hygiene, sleep habits).
Individuals may seem as though they are powerless to establish basic aspects of life and self-care activities.
4. Discuss with the patient concerning his or her care (e.g., treatment options, the convenience of visits, or the time of ADLs).
Allowing the patient to participate in discussions will increase his or her sense of independence or autonomy.
5. Encourage an increased responsibility for self.
The perception of powerlessness may negate the patient's attention to areas in which self-care is attainable; however, the patient may require significant support systems and resources to accomplish goals.
6. Help the patient reexamine negative perceptions of the situation.
The patient may have his or her own perceptions that are unrealistic for the situation.
7. Eliminate the unpredictability of events by allowing adequate preparation for tests or procedures.
Information in advance of a procedure can provide the patient with a sense of control.
8. Give the patient control over his or her environment.
This approach enhances the patient's independence.
9. Aid the patient in recognizing the importance of culture, religion, race, gender, and age on his or her sense of powerlessness.
Patients may develop powerlessness, especially in a hospital environment when they don't speak the dominant language, food is unusual, and customs are different.
10. Support in planning and creating a timetable to manage increased responsibility in the future.
Use of realistic short-term goals for resuming aspects of self-care foster confidence in one's abilities.
11. Avoid using coercive power when approaching the patient.
This approach may increase the patient's feelings of powerlessness and result in decreased self-esteem.
12. Render positive feedback for making decisions and engaging in self-care.
Success promotes confidence in abilities and a sense of control. Recognition and positive reinforcement for self-care are great motivators for heightening self-esteem and feelings of self-governance.
Recommended Resources
Recommended nursing diagnosis and nursing care plan books and resources.
Disclosure: Included below are affiliate links from Amazon at no additional cost from you. We may earn a small commission from your purchase. For more information, check out our privacy policy.
Ackley and Ladwig's Nursing Diagnosis Handbook: An Evidence-Based Guide to Planning Care
We love this book because of its evidence-based approach to nursing interventions. This care plan handbook uses an easy, three-step system to guide you through client assessment, nursing diagnosis, and care planning. Includes step-by-step instructions showing how to implement care and evaluate outcomes, and help you build skills in diagnostic reasoning and critical thinking.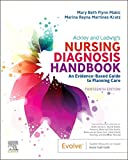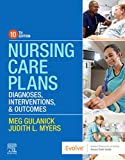 NANDA International Nursing Diagnoses: Definitions & Classification, 2021-2023
The definitive guide to nursing diagnoses is reviewed and approved by the NANDA International. In this new version of a pioneering text, all introductory chapters have been rewritten to provide nurses with the essential information they need to comprehend assessment, its relationship to diagnosis and clinical reasoning, and the purpose and application of taxonomic organization at the bedside. A total of 46 new nursing diagnoses and 67 amended nursing diagnostics are presented.
Nurse's Pocket Guide: Diagnoses, Prioritized Interventions, and Rationales
Quick-reference tool includes all you need to identify the correct diagnoses for efficient patient care planning. The sixteenth edition includes the most recent nursing diagnoses and interventions from NANDA-I 2021-2023 and an alphabetized listing of nursing diagnoses covering more than 400 disorders.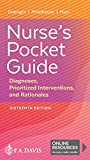 Nursing Diagnosis Manual: Planning, Individualizing, and Documenting Client Care
Identify interventions to plan, individualize, and document care for more than 800 diseases and disorders. Only in the Nursing Diagnosis Manual will you find for each diagnosis…. subjectively and objectively – sample clinical applications, prioritized action/interventions with rationales – a documentation section, and much more!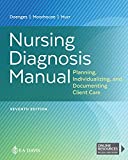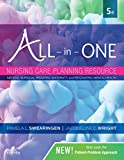 See also
Other recommended site resources for this nursing care plan: