Juvenile rheumatoid arthritis (JRA), also known as juvenile idiopathic arthritis (JIA), is a chronic inflammatory disease that primarily affects the synovium of the joints resulting in effusion and eventual erosion and destruction of the joint cartilage.
JRA is categorized into different classification and manifested by remissions and exacerbations with the onset usually occurs between ages 2 to 5 and 9 to 12 years old. Pauciarticular arthritis is the most common form of JRA that involves 4 or fewer joints; polyarticular arthritis involves many joints, usually more than four. Systemic arthritis involves the presence of joints swelling, and associated fever, light-pink rash, and affect internal organs such as the heart, lungs, eyes, liver, spleen, and lymph nodes.
Prognosis is based on the type of arthritis, the severity of the disease, and response to treatment with the most severe complications of permanent deformity, hip disease, and iridocyclitis with visual loss.
Nursing Care Plans
Nursing care planning goals for a child with juvenile rheumatoid arthritis aims to provide relief of pain, improve coping ability, preserve muscle and joint function, prevent joint deformity, promote positive body image, and increase confidence in the performance of self-care activities.
Here are four (4) nursing care plans (NCP) and nursing diagnosis for juvenile rheumatoid arthritis (JRA):
Chronic Pain
Nursing Diagnosis
May be related to
Long-term physical incapacity
Possibly evidenced by
Verbalization or noted evidence of pain experienced for more than 6 months
Single or multiple joints involvement
Joint stiffness, loss of motion, edema, and warmth in joint and painful to touch
Guarding behavior
Difficulty ability to continue activities
Fear of reinjury
Social and physical withdrawal
Desired Outcomes
Child will report that pain has reduced using a pain scale.
Nursing Interventions
Rationale
Assess joint pain including its location, duration, severity, remissions and exacerbations, stiffness and aggravating factors such as weight gain, activity, fatigue; effect on mobility and participation in ADL; presence of joint deformity.
Reveals symptomatic of the effect of the disease on the musculoskeletal system: guides for the selection of analgesia/anti-inflammatory medication and better management of activity involvement; inflammatory process causes pain while limited motion resulting from muscle spasms, joint effusion, synovial thickening results in edema; joint destruction causes joint deformity.
Administer medications as prescribed and monitor its effectiveness in relieving pain.
Decreases pain and inflammation related with the pain; drugs may be given alone or in combination including the nonsteroidal anti-inflammatory drugs that act as an analgesic, antipyretic and anti-inflammatory; if NSAIDs are not effective slower acting antirheumatic drugs which may be added for optimal effect;
low effective dose corticosteroids are administered for a short period of time particularly during a life-threatening situation.
Allow the child to assume a position
of comfort; elevate and support painful joints during positional changes.
Detracts pain through diversionary activities.
Apply warm application or moist heating pads to painful areas; paraffin baths and whirlpool as ordered.
Provides the area with circulation through vasodilation to ease pain; moist heat soothes painful, stiff joints.
Apply splint as ordered for night use.
Immobilizes inflamed joints to relieve pain during movement.
Provide adequate rest periods during the day and quiet environment for sleep.
Lessens stimulation that increases pain, and it promotes rest, especially during acute episodes.
Explain to the child about causes of pain and interventions to take in relieving the pain.
Provides understanding on the treatments and medications.
Educate child and parents about factors (stress, climate movement) that heighten pain episodes, and to express or report the presence of pain at the onset.
Promotes an opportunity to prevent those situations or activities that contribute to pain exacerbations and to provide for quick relief.
Instruct parents and child to avoid
overactivity or movement of affected joints.
Avoids injury to affected joints during the acute episode when immobilization is important.
Teach parents to provide a warm bath daily for 10 minutes or warm wet packs with a towel bath to painful areas.
Supplies heat to affected joints to relieve pain and stiffness.
Encourage and teach the child with relaxation techniques such as music, arts, reading, television.
Provides nonpharmacologic measures to relieve pain.
Instruct parents and child in the proper administration of medications including side effects and importance of compliance with the regimen.
Promotes compliance with the medical regimen to manage pain and inflammation.
Recommended Resources
Recommended nursing diagnosis and nursing care plan books and resources.
Disclosure: Included below are affiliate links from Amazon at no additional cost from you. We may earn a small commission from your purchase. For more information, check out our privacy policy.
NANDA International Nursing Diagnoses: Definitions & Classification, 2021-2023
The definitive guide to nursing diagnoses as reviewed and approved by the NANDA International. In this new version of a pioneering text, all introductory chapters have been rewritten to provide nurses with the essential information they need to comprehend assessment, its relationship to diagnosis and clinical reasoning, and the purpose and application of taxonomic organization at the bedside. A total of 46 new nursing diagnoses and 67 amended nursing diagnostics are presented.
Ackley and Ladwig's Nursing Diagnosis Handbook: An Evidence-Based Guide to Planning Care
We love this book because of it's evidence-based approach to nursing interventions. This care plan handbook uses an easy, three-step system to guide you through client assessment, nursing diagnosis, and care planning. Includes step-by-step instructions show how to implement care and evaluate outcomes, and help you build skills in diagnostic reasoning and critical thinking.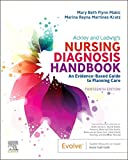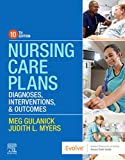 Nurse's Pocket Guide: Diagnoses, Prioritized Interventions, and Rationales
Quick-reference tool includes all you need to identify the correct diagnoses for efficient patient care planning. The sixteenth edition includes the most recent nursing diagnoses and interventions from NANDA-I 2021-2023 and an alphabetized listing of nursing diagnoses covering more than 400 disorders.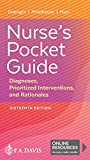 Nursing Diagnosis Manual: Planning, Individualizing, and Documenting Client Care
Identify interventions to plan, individualize, and document care for more than 800 diseases and disorders. Only in the Nursing Diagnosis Manual will you find for each diagnosis…. subjectively and objectively – sample clinical applications, prioritized action/interventions with rationales – a documentation section, and much more!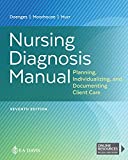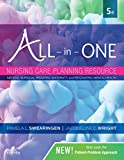 See also
Other recommended site resources for this nursing care plan:
Other nursing care plans for musculoskeletal disorders and conditions:
Other nursing care plans for pediatric conditions and diseases: