Developing an effective nursing care plan for scoliosis patients requires a thorough understanding of the nursing diagnosis for this condition. Learn about common nursing diagnoses for scoliosis and how they can improve patient outcomes. Discover assessment, planning, and intervention strategies for scoliosis nursing care plans.
What is Scoliosis?
Scoliosis is a lateral curving of the spine with the thoracic area being the most commonly affected. It can be classified as functional or structural. Functional scoliosis is the result of another deformity and is corrected by treating the underlying problem. Structural scoliosis is most often idiopathic although it may be congenital or secondary to another disorder. There is a growing body of evidence that idiopathic scoliosis is probably genetic but the etiology is not completely understood. Structural scoliosis is more progressive and causes changes in supporting structures, such as the ribs.
Management includes observation, bracing, and surgical fusion. Patients with idiopathic curves of less than 25 degrees are observed for progress until they have reached skeletal maturity. Bracing is recommended for adolescents with curves between 30 and 45 degrees, while curves greater than 45 degrees usually require surgery. The deformity may occur at any age, from infancy through adolescence, but the best prognosis belongs to those who are almost fully grown and whose curvature is of a mild degree. Idiopathic scoliosis most commonly occurs in adolescent girls.
Nursing Care Plans
When developing nursing care planning goals for a pediatric client with scoliosis, the following objectives should be considered: restore normal breathing patterns, improve physical mobility, address disturbed body image promote comfort, enhance learning, stop the progression of the curve, and prevent deformity.
Here are four (4) nursing care plans (NCP) and nursing diagnosis (NDx) for scoliosis:
Ineffective Breathing Pattern
In a child with scoliosis, musculoskeletal impairment caused by the abnormal curvature of the spine can restrict the movement of the ribs and chest, leading to decreased lung expansion and ventilation. This can result in an ineffective breathing pattern and hypoventilation syndrome, which can lead to decreased oxygen levels in the blood and a range of health complications.
Nursing Diagnosis
Ineffective Breathing Pattern
May be related to
Musculoskeletal impairment
Decreased lung expansion
Hypoventilation syndrome
Possibly evidenced by
Changes in respiratory rate and depth
Increased work of breathing, use of accessory muscles
Shortness of breath
Desired Outcomes
The child will maintain an effective breathing pattern, as evidenced by relaxed breathing at a normal rate and depth and the absence of shortness of breath.
Nursing Assessment and Rationales
1. Assess respiratory status every 4 hours.
Patients with scoliosis may experience respiratory issues due to weakened respiratory muscles caused by limited rib movement. This can lead to an increased work of breathing, making it challenging to breathe during rest, activity, and sleep. These assessments can help identify changes in respiratory status and guide interventions to improve breathing function. It is essential to monitor respiratory status closely, especially during periods of activity or exertion, to prevent complications and ensure patient safety.
2. Auscultate breath sounds at least every 4 hours.
This is to detect decreased or adventitious breath sounds.
3. Monitor intake and output.
Adequate hydration mobilizes secretions and prevents infection.
4. Assess oxygen saturation and pulse rate by using pulse oximetry.
Pulse oximetry is a helpful tool to detect alterations in oxygenation.
Nursing Interventions and Rationales
1. Assist the child in doing deep breathing exercises.
Deep breathing exercises are initiated to improve lung function.
2. Elevate the head of the bed or use pillows to support the chest and facilitate breathing.
Facilitates expansion of the lungs.
3. Assist the child in using incentive spirometry.
Improves lung expansion and aeration of the alveoli.
4. Administer bronchodilators if indicated.
Bronchodilators may be used in scoliosis to relieve symptoms related to respiratory problems caused by the abnormal curvature of the spine. These medications work by relaxing the muscles in the airways, allowing them to widen and facilitating easier breathing.
5. Administer oxygen as needed.
Oxygen increases peripheral oxygen saturation by 95%–100%
6. Educating the child and their family on proper breathing techniques, the importance of maintaining good posture, and the need to seek medical attention promptly if any respiratory symptoms occur.
Poor posture can further limit the movement of the chest and lungs, making breathing more difficult. In addition, it is important to notify the physician promptly if any respiratory symptoms occur, such as shortness of breath, wheezing, or coughing, as these could indicate a worsening of the condition or the development of complications that require immediate treatment.
Recommended Resources
Recommended nursing diagnosis and nursing care plan books and resources.
Disclosure: Included below are affiliate links from Amazon at no additional cost from you. We may earn a small commission from your purchase. For more information, check out our privacy policy.
Ackley and Ladwig's Nursing Diagnosis Handbook: An Evidence-Based Guide to Planning Care
We love this book because of its evidence-based approach to nursing interventions. This care plan handbook uses an easy, three-step system to guide you through client assessment, nursing diagnosis, and care planning. Includes step-by-step instructions showing how to implement care and evaluate outcomes, and help you build skills in diagnostic reasoning and critical thinking.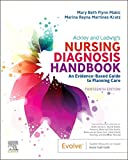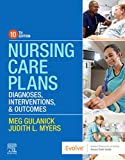 NANDA International Nursing Diagnoses: Definitions & Classification, 2021-2023
The definitive guide to nursing diagnoses is reviewed and approved by NANDA International. In this new version of a pioneering text, all introductory chapters have been rewritten to provide nurses with the essential information they need to comprehend assessment, its relationship to diagnosis and clinical reasoning, and the purpose and application of taxonomic organization at the bedside. A total of 46 new nursing diagnoses and 67 amended nursing diagnostics are presented.
Nurse's Pocket Guide: Diagnoses, Prioritized Interventions, and Rationales
Quick-reference tool includes all you need to identify the correct diagnoses for efficient patient care planning. The sixteenth edition includes the most recent nursing diagnoses and interventions from NANDA-I 2021-2023 and an alphabetized listing of nursing diagnoses covering more than 400 disorders.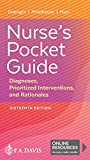 Nursing Diagnosis Manual: Planning, Individualizing, and Documenting Client Care 
Identify interventions to plan, individualize, and document care for more than 800 diseases and disorders. Only in the Nursing Diagnosis Manual will you find for each diagnosis subjectively and objectively – sample clinical applications, prioritized action/interventions with rationales – a documentation section, and much more!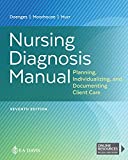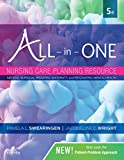 See also
Other recommended site resources for this nursing care plan:
Other nursing care plans for musculoskeletal disorders and conditions: