Get to know the nursing diagnosis for osteogenic sarcoma (osteosarcoma) nursing care plans in this guide. Discover the nursing assessment, nursing interventions, and nursing management for patients with this condition.
What is Osteogenic Sarcoma?
Osteogenic sarcoma (Osteosarcoma) is a primary bone malignancy that usually affects the metaphysics of the long bones (femur, humerus, and tibia). The most common symptoms of osteosarcoma are dull aching pain and swelling in the bone or joint around the tumor. The disease most commonly occurs in children, teenagers, and young adults between the ages of 10 and 20 and it is more prevalent in males than females.
Management consists of a combination of treatments that includes amputation of the limb with chemotherapy before and/or following surgery, or a bone and joint prosthesis in selected children to restore the limb with chemotherapy prior to the surgery.
Nursing Care Plans
The nursing care planning goals for patients with osteosarcoma include prevention of injury, improved condition of oral mucous membranes, relief from anxiety, and monitoring and managing potential complications.
Here are four (4) nursing care plans (NCP) and nursing diagnosis (NDx) for osteogenic sarcoma (Osteosarcoma):
Ineffective Protection
Patients with osteosarcoma may experience ineffective protection related to antineoplastic medication, which can suppress the immune system and increase the risk of infection. In addition, an abnormal blood profile, such as a low white blood cell count, can also decrease the body's ability to fight off infection and provide adequate protection. This can leave the patient vulnerable to illness and other complications.
Nursing Diagnosis
May be related to
Antineoplastic medication
Abnormal blood profile (leukopenia, thrombocytopenia, anemia, coagulation)
Possibly evidenced by
Altered blood coagulation
Bone marrow suppression
Impaired immunity against infection
Hematoma, petechiae, hematochezia, hematemesis, bleeding from nose or gums.
Desired Outcome
The child will not experience a bleeding episode.
The child's temperature will remain <100° F
The child's breath sounds will be clear bilaterally.
Nursing Assessment and Rationales
1. Monitor for any signs of bleeding and febrile episodes; Note laboratory findings: WBC, platelet count, Hct, and absolute neutrophil count.
Provides knowledge on any obvious, visible presence of bleeding or abnormal blood profile that predispose to bleeding due to bone marrow suppression and immunosuppression resulting from chemotherapy.
Nursing Interventions and Rationales
1. Inform parents and the child to avoid exposure to people with upper respiratory infections or any illness.
Prevents a highly susceptible child to acquire an infection.
2. Encourage parents and child to avoid contact play or sports, straining at defecation, and forcefully blowing the nose.
Prevents injury that may possibly result in bleeding.
3. Inform parents to notify the health care provider for signs of increased temperature, changes in behavior, headache, dizziness, fatigue, pallor, bleeding episode, and exposure to a communicable disease.
Signifies a complication related to an abnormal blood profile.
4. Teach handwashing techniques before providing care, using protective gear such as a mask and gown when appropriate, providing a private room, monitor for any signs and symptoms of infections.
Prevents transmission of a microorganism to a compromised immune system during chemotherapy if neutrophil count is less than 1,000/cu mm.
5. Discourage the use of a hard toothbrush, obtaining rectal temperatures, and undergoing unnecessary invasive procedures.
Prevents the occurrence of bleeding caused during chemotherapy which alters platelet and clotting factors.
6. Teach and demonstrate how to get urine and stool sample using dipstick and hematest.
Determines the presence of bleeding in the gastrointestinal or urinary tract.
Recommended Resources
Recommended nursing diagnosis and nursing care plan books and resources.
Disclosure: Included below are affiliate links from Amazon at no additional cost from you. We may earn a small commission from your purchase. For more information, check out our privacy policy.
Ackley and Ladwig's Nursing Diagnosis Handbook: An Evidence-Based Guide to Planning Care
We love this book because of its evidence-based approach to nursing interventions. This care plan handbook uses an easy, three-step system to guide you through client assessment, nursing diagnosis, and care planning. Includes step-by-step instructions showing how to implement care and evaluate outcomes, and help you build skills in diagnostic reasoning and critical thinking.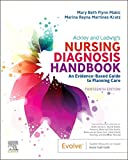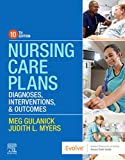 NANDA International Nursing Diagnoses: Definitions & Classification, 2021-2023
The definitive guide to nursing diagnoses is reviewed and approved by the NANDA International. In this new version of a pioneering text, all introductory chapters have been rewritten to provide nurses with the essential information they need to comprehend assessment, its relationship to diagnosis and clinical reasoning, and the purpose and application of taxonomic organization at the bedside. A total of 46 new nursing diagnoses and 67 amended nursing diagnostics are presented.
Nurse's Pocket Guide: Diagnoses, Prioritized Interventions, and Rationales
Quick-reference tool includes all you need to identify the correct diagnoses for efficient patient care planning. The sixteenth edition includes the most recent nursing diagnoses and interventions from NANDA-I 2021-2023 and an alphabetized listing of nursing diagnoses covering more than 400 disorders.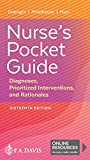 Nursing Diagnosis Manual: Planning, Individualizing, and Documenting Client Care
Identify interventions to plan, individualize, and document care for more than 800 diseases and disorders. Only in the Nursing Diagnosis Manual will you find for each diagnosis…. subjectively and objectively – sample clinical applications, prioritized action/interventions with rationales – a documentation section, and much more!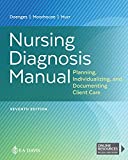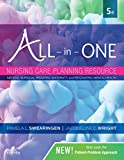 See also
Other recommended site resources for this nursing care plan:
Other nursing care plans for pediatric conditions and diseases: