Wilms tumor (nephroblastoma) is recognized as the most common pediatric malignant renal tumor in children. The incidence of Wilms tumor is slightly less frequent in boys than in girls. The average age at diagnosis with unilateral tumors is 41.5 months and with bilateral tumors is 29.5 months. It occurs in association with congenital anomalies and chromosomal abnormalities, such as: aniridia (congenital absence of the iris); hypospadias; cryptorchidism; pseudohermaphroditism; Beckwith-Wiedemann syndrome; Denys-Drash syndrome; Perlman and Sotos' syndrome. The appearance of the Wilms tumor is usually referred to as the "pushing type" (or adjacent renal parenchyma, enclosed by a distinct intrarenal pseudocapsule).
The most common initial clinical presentation for most children with Wilms tumor is the presence of a firm, non-tender abdominal mass. This initial presentation is usually first noticed by a parent while bathing or dressing the child. Other assessment findings at diagnosis include abdominal pain, gross hematuria, low-grade fever, and hypertension.
The most common sites of metastases of Wilms tumor are the lungs, the regional lymph nodes, and the liver. Histology classifies the tumor into: (1) favorable or unfavorable histology; (2) 3 cell types: triphasic or biphasic; with blastemal, stromal, and epithelial elements; and (3) 10% have anaplastic or unfavorable histologic findings, including anaplastic Wilms' tumor, clear cell sarcoma of the kidney, rhabdoid tumor of the kidney. Other histologic patterns include: nephrogenic rests, congenital mesoblastic nephroma, and renal cell carcinoma.
An unfavorable histology is associated with a poor prognosis and more extensive chemotherapy. Prognosis is determined by the pathologic staging of Wilms' tumor, defined by the National Wilms Tumor Study Group. Both the histology classification and the pathologic staging of Wilms' tumor determine the type and length of time for administration of chemotherapy agents and radiation treatments.
Nursing Care Plans
The nursing care plan goals for a child with Wilms tumor include: prevention of injury, improved condition of oral mucous membranes, comprehension of the disease and its management, and absence of complications.
Here are four (4) nursing care plans (NCP) and nursing diagnosis (NDx) for Wilms tumor:
Ineffective Protection
Ineffective Protection may be a concern for patients with Wilms Tumor (Nephroblastoma) due to the risk of infection and bleeding, which can occur as a result of cancer itself or as a side effect of a treatment such as chemotherapy or surgery. This can lead to a weakened immune system, anemia, and other health problems, which require nursing care plans that prioritize infection control, wound care, and symptom management to improve patient outcomes.
Nursing Diagnosis
May be related to
Antineoplastic agents
Radiation therapy
Leukopenia, thrombocytopenia, anemia, coagulation
Possibly evidenced by
Desired Outcomes
The child will be protected from illness or injury.
Nursing Assessment and Rationale
1. Assess for bleeding from any site and febrile episodes; Monitor WBC, platelet count, hematocrit, and absolute neutrophil count.
Provides data about frank bleeding or abnormal blood profiles that contribute to bleeding induced by bone marrow suppression and immunosuppression due to chemotherapy.
Nursing Interventions and Rationales
1. Perform handwashing prior to giving care, utilize a mask and gown when needed, provide a private room, and monitor for any signs and symptoms of infection.
Prevents transfer of microorganisms to a weakened immune system during chemotherapy if the absolute neutrophil count is less than 1,000/cu mm.
2. Provides safety measures such as pad sides of bed, use soft toothbrush, apply pressure for 5 minutes after IV administration, avoidance of taking rectal temperatures, or performing unnecessary invasive procedures.
Avoids bleeding caused by trauma during the administration of chemotherapy which changes platelet and clotting factor.
3. Instruct parents and child to avoid exposure to persons having an upper respiratory infection or any illness.
Prevents risk for infection in the highly susceptible child.
4. Advise parents and child to avoid contact sports, blowing nose hard, and straining at defecation.
Prevents trauma that causes bleeding.
5. Advise parents to report any fever, behavior changes, headache, dizziness, fatigue, pallor, slow oozing of blood from any area, and exposure to communicable diseases.
Signifies an associated abnormal blood profile complication.
6. Teach and allow for return demonstration of urine and stool testing for blood using dipstick and hematest.
Identifies presence of bleeding in the gastrointestinal or urinary tract.
7. Administer blood transfusion as ordered for severe blood loss, monitor patency, vital signs, chills, fever, urticaria, rash, dyspnea, diaphoresis, headache during transfusion, and terminate if any of these changes occur.
Replaces blood loss when symptoms of anemia appear (dizziness, pallor, fatigue, increased pulse, and respiration) or when Hct is less than 20% or platelet count less than 20,000/cu mm.
Recommended Resources
Recommended nursing diagnosis and nursing care plan books and resources.
Disclosure: Included below are affiliate links from Amazon at no additional cost from you. We may earn a small commission from your purchase. For more information, check out our privacy policy.
Ackley and Ladwig's Nursing Diagnosis Handbook: An Evidence-Based Guide to Planning Care
We love this book because of its evidence-based approach to nursing interventions. This care plan handbook uses an easy, three-step system to guide you through client assessment, nursing diagnosis, and care planning. Includes step-by-step instructions showing how to implement care and evaluate outcomes, and help you build skills in diagnostic reasoning and critical thinking.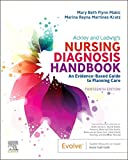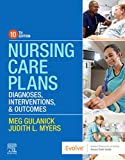 NANDA International Nursing Diagnoses: Definitions & Classification, 2021-2023
The definitive guide to nursing diagnoses is reviewed and approved by the NANDA International. In this new version of a pioneering text, all introductory chapters have been rewritten to provide nurses with the essential information they need to comprehend assessment, its relationship to diagnosis and clinical reasoning, and the purpose and application of taxonomic organization at the bedside. A total of 46 new nursing diagnoses and 67 amended nursing diagnostics are presented.
Nurse's Pocket Guide: Diagnoses, Prioritized Interventions, and Rationales
Quick-reference tool includes all you need to identify the correct diagnoses for efficient patient care planning. The sixteenth edition includes the most recent nursing diagnoses and interventions from NANDA-I 2021-2023 and an alphabetized listing of nursing diagnoses covering more than 400 disorders.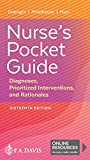 Nursing Diagnosis Manual: Planning, Individualizing, and Documenting Client Care
Identify interventions to plan, individualize, and document care for more than 800 diseases and disorders. Only in the Nursing Diagnosis Manual will you find for each diagnosis…. subjectively and objectively – sample clinical applications, prioritized action/interventions with rationales – a documentation section, and much more!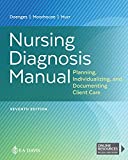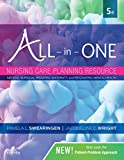 See also
Other recommended site resources for this nursing care plan:
Other nursing care plans for pediatric conditions and diseases: