Learn about the nursing diagnosis for umbilical and inguinal hernia in this nursing care plan guide. Discover the nursing assessment, nursing interventions, and nursing management of patients with hernia.
What is a Hernia?
A hernia occurs when abdominal contents protrude through an opening in a weakened area of a muscle. An umbilical hernia is the bulging of the intestine and omentum through the umbilical ring as a result of incomplete closure following birth. An inguinal hernia is the protrusion of the intestine through the inguinal ring caused by a failure of the vaginal process to atrophy to close prior birth allowing for a hernial sac to develop along the inguinal canal.
An umbilical hernia usually resolves by the age of 4-5 years old. Surgery is recommended for those that become enlarged and for those that do not disappear by school age. An inguinal hernia is commonly associated with a hydrocele that becomes prevalent in the infant by 2 to 3 months of age when intra-abdominal pressure increases enough to open the sac. Both are corrected by surgical repair (herniorrhaphy) to prevent obstruction and eventual incarceration of a loop of the bowel.
Nursing Care Plans
Rendering effective nursing care is important after a surgical repair for a hernia which includes providing comfort, educating parents and child as appropriate with information related to the postoperative condition and care measures, and preventing the occurrence of complications.
Here are four (4) nursing care plans (NCP) and nursing diagnosis (NDx) for umbilical and inguinal hernia:
Acute Pain
Acute pain after surgical repair of umbilical and inguinal hernias is common and can be caused by the trauma of the surgery and the manipulation of the affected area. In some cases, there may also be inflammation and nerve damage, which can exacerbate the pain.
Nursing Diagnosis
May be related to
Possibly evidenced by
Change in facial expression in the child
Irritability in infant
Verbalization of pain
Guarding behavior
Crying, Moaning
Refusal to move
Desired Outcomes
The client will express feelings of comfort and reduce pain as described using a pain scale.
Nursing Assessment and Rationales
1. Assess incision pain and nonverbal signs of pain such as crying, lethargy, and facial grimace.
Determines the need for the initiation of analgesic therapy.
Nursing Interventions and Rationales
1. Maintain a position of comfort.
Facilitates comfort and decreases pain caused by the strain on the incision.
2. Apply an ice compress on the scrotal area if the hydrocele is corrected and apply for scrotal support if appropriate.
Promotes comfort by decreasing swelling.
3. Provide support to the buttocks during lifting or position changes.
Avoid strain and pull on the incision site.
4. Encourage parents to change diapers frequently.
Prevents irritation and pain at the incision area caused by wet diapers.
5. Provide toys and games for quiet play.
Facilitates diversionary activity to detract from pain.
6. Instruct parents to hold the infant during feeding or when irritable, frequently burp to remove swallowed air.
Reduces strain on the incision and promotes comfort.
7. Educate parents on the causes of pain and interventions needed to relieve it.
Promotes understanding of treatments for pain postoperatively.
8. Administer analgesics appropriate for the severity of pain and age.
Alleviate pain and discomfort caused by the incision.
Recommended Resources
Recommended nursing diagnosis and nursing care plan books and resources.
Disclosure: Included below are affiliate links from Amazon at no additional cost from you. We may earn a small commission from your purchase. For more information, check out our privacy policy.
Ackley and Ladwig's Nursing Diagnosis Handbook: An Evidence-Based Guide to Planning Care
We love this book because of its evidence-based approach to nursing interventions. This care plan handbook uses an easy, three-step system to guide you through client assessment, nursing diagnosis, and care planning. Includes step-by-step instructions showing how to implement care and evaluate outcomes, and help you build skills in diagnostic reasoning and critical thinking.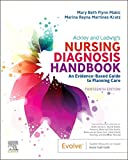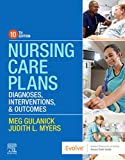 NANDA International Nursing Diagnoses: Definitions & Classification, 2021-2023
The definitive guide to nursing diagnoses is reviewed and approved by NANDA International. In this new version of a pioneering text, all introductory chapters have been rewritten to provide nurses with the essential information they need to comprehend assessment, its relationship to diagnosis and clinical reasoning, and the purpose and application of taxonomic organization at the bedside. A total of 46 new nursing diagnoses and 67 amended nursing diagnostics are presented.
Nurse's Pocket Guide: Diagnoses, Prioritized Interventions, and Rationales
Quick-reference tool includes all you need to identify the correct diagnoses for efficient patient care planning. The sixteenth edition includes the most recent nursing diagnoses and interventions from NANDA-I 2021-2023 and an alphabetized listing of nursing diagnoses covering more than 400 disorders.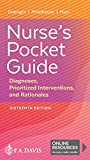 Nursing Diagnosis Manual: Planning, Individualizing, and Documenting Client Care 
Identify interventions to plan, individualize, and document care for more than 800 diseases and disorders. Only in the Nursing Diagnosis Manual will you find for each diagnosis subjectively and objectively – sample clinical applications, prioritized action/interventions with rationales – a documentation section, and much more!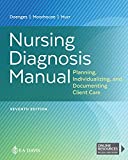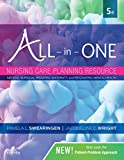 See also
Other recommended site resources for this nursing care plan:
Other nursing care plans for pediatric conditions and diseases: