Laminectomy is a surgical procedure performed to relieve pressure on the spinal cord and nerves by removing a portion of the vertebral lamina. This procedure is commonly performed on patients who suffer from spinal stenosis, herniated discs, or spinal tumors. As a nurse, it's essential to understand laminectomy nursing care plans and nursing diagnoses to provide the best possible care for your patients.
What is laminectomy?
Laminectomy is a surgery that involves the excision of a vertebral posterior arch and is commonly performed for injury to the spinal column or to relieve pressure/pain in the presence of a herniated disc. Also known as decompression surgery, the procedure may be done with or without the fusion of vertebrae.
Nursing Care Plans
Nursing care planning and goals for patients who underwent disc surgery (laminectomy) include maintaining tissue perfusion and neurological function, promoting comfort and healing, preventing or minimizing complications, assist with the return of normal mobility.
Below are eight (8) nursing care plans (NCP) and nursing diagnoses for a patient who underwent a laminectomy (disc surgery):
Impaired Physical Mobility
Nursing Diagnosis
May be related to
Neuromuscular impairment
Limitations imposed by the condition
Pain
Possibly evidenced by
Impaired coordination, limited ROM
Reluctance to attempt movement
Decreased muscle strength/control
Desired Outcomes
The client will demonstrate techniques/behaviors that enable the resumption of activities.
The client will maintain or increase the strength and function of the affected body part.
Nursing Interventions and Rationales
1. Encourage the patient to move his legs, as allowed.
Patient participation promotes independence and a sense of control.
2. Work closely with the physical therapy department.
To ensure a consistent regimen of leg-and-back-strengthening exercises.
3. Schedule activities and procedures with rest periods. Encourage participation in ADLs within individual limitations.
Enhances healing and builds muscle strength and endurance. Patient participation promotes independence and a sense of control.
4. Provide and assist with passive and active ROM exercises depending on the surgical procedure.
Strengthens abdominal muscles and flexors of the spine; promotes good body mechanics.
5. Assist with activity and progressive ambulation.
Until healing occurs, activity is limited and advanced slowly according to individual tolerance.
6. Review proper body mechanics and techniques for participation in activities.
Reduces the risk of muscle strain, injury, and pain and increases the likelihood of patient involvement in the progressive activity.
Recommended Resources
Recommended nursing diagnosis and nursing care plan books and resources.
Disclosure: Included below are affiliate links from Amazon at no additional cost from you. We may earn a small commission from your purchase. For more information, check out our privacy policy.
Ackley and Ladwig's Nursing Diagnosis Handbook: An Evidence-Based Guide to Planning Care
We love this book because of its evidence-based approach to nursing interventions. This care plan handbook uses an easy, three-step system to guide you through client assessment, nursing diagnosis, and care planning. Includes step-by-step instructions showing how to implement care and evaluate outcomes, and help you build skills in diagnostic reasoning and critical thinking.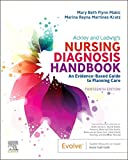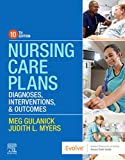 NANDA International Nursing Diagnoses: Definitions & Classification, 2021-2023
The definitive guide to nursing diagnoses is reviewed and approved by the NANDA International. In this new version of a pioneering text, all introductory chapters have been rewritten to provide nurses with the essential information they need to comprehend assessment, its relationship to diagnosis and clinical reasoning, and the purpose and application of taxonomic organization at the bedside. A total of 46 new nursing diagnoses and 67 amended nursing diagnostics are presented.
Nurse's Pocket Guide: Diagnoses, Prioritized Interventions, and Rationales
Quick-reference tool includes all you need to identify the correct diagnoses for efficient patient care planning. The sixteenth edition includes the most recent nursing diagnoses and interventions from NANDA-I 2021-2023 and an alphabetized listing of nursing diagnoses covering more than 400 disorders.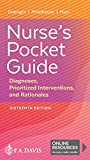 Nursing Diagnosis Manual: Planning, Individualizing, and Documenting Client Care
Identify interventions to plan, individualize, and document care for more than 800 diseases and disorders. Only in the Nursing Diagnosis Manual will you find for each diagnosis…. subjectively and objectively – sample clinical applications, prioritized action/interventions with rationales – a documentation section, and much more!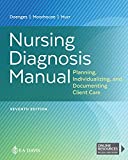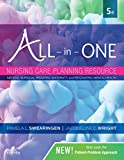 See also
Other recommended site resources for this nursing care plan:
Other nursing care plans for musculoskeletal disorders and conditions: