Nephrotic syndrome is an alteration of kidney function caused by increased glomerular basement membrane permeability to plasma protein (albumin). Altered glomerular permeability result in characteristic symptoms of gross proteinuria, generalized edema (anasarca), hypoalbuminemia, oliguria, and increased serum lipid level (hyperlipidemia).
Nephrotic syndrome is classified either by etiology or the histologic changes in the glomerulus. Nephrotic syndrome is further classified into three forms: primary minimal change nephrotic syndrome (MCNS), secondary nephrotic syndrome, and congenital nephrotic syndrome. The most common type of nephrotic syndrome is MCNS (idiopathic type) and it accounts for 80% of cases of nephrotic syndrome. MCNS can occur at any age but usually, the age of onset is during the preschool years. MCNS is also seen more in male children than in female children. Secondary nephrotic syndrome is often associated with secondary renal involvement from systemic diseases. Congenital nephrotic syndrome (CNS) is caused by a rare autosomal recessive gene which is localized on the long arm of chromosome 19. Currently, CNS has a better prognosis due to early management of protein deficiency, nutritional support, continuous cycling peritoneal dialysis (CCPD), and renal transplantation. The prognosis for MCNS is usually good, but relapses are common, and most children respond to treatment.
Nursing Care Plans
Nursing care planning for a client with nephrotic syndrome include relief from edema, enhance nutritional status, conserve energy, supply sufficient information about the disease, importance of strict compliance with the medication and nutritional therapy, and absence of infection or prevention of a relapse.
Here are five (5) nursing care plans (NCP) and nursing diagnosis (NDx) for Nephrotic Syndrome:
Excess Fluid Volume
Nursing Diagnosis
May be related to
Decreased kidney function
Fluid accumulation
Possibly evidenced by
Pitting edema
Periorbital and facial puffiness in morning and dependent in the evening
Abdominal ascites,
Scrotal or labial edema
Edema of mucous membranes of intestines
Anasarca
Slow weight gain
Decreased urine output
Altered electrolytes, sp. gr., BP, R
Desired Outcomes
Child's edema will be decreased.
Child will achieve ideal body weight without excess fluids.
| Nursing Interventions | Rationale |
| --- | --- |
| Weigh child daily; Utilize same weighing scale every day. | Daily body weight is a good indicator of hydration status. A weight gain of more than 0.5 kg/day suggests fluid retention. |
| Strictly monitor and record intake and output. | Accurate measurement determines fluid balance. |
| Determine potential sources of excess fluid (e.g., food, medications used) | Identification of other sources of excess fluid aids in the therapeutic regimen. |
| Advised to limit fluid intake as ordered. | Amount of allowed fluid intake is determined based on child's weight, urine output and response to treatment. |
| Administer corticosteroid (e.g., prednisone) as prescribed. | Corticosteroid therapy continues until the urine is protein free and continues to be normal for 10 days to 2 weeks. A therapeutic response usually occurs in 1 to 3 weeks. |
| Instruct parents to provide frequent oral hygiene. | Oral hygiene reduces dryness of mouth and mucous membranes. |
| Teach parents on how to do dipstick urine testing and urine collection and instruct to keep a record of results. | Collecting and examining urine for protein shows the gravity of protein loss. |
| Teach parents regarding kidney function and disease condition. | Knowing the disease condition enables the parents to follow through with the therapeutic regimen. |
Recommended Resources
Recommended nursing diagnosis and nursing care plan books and resources.
Disclosure: Included below are affiliate links from Amazon at no additional cost from you. We may earn a small commission from your purchase. For more information, check out our privacy policy.
NANDA International Nursing Diagnoses: Definitions & Classification, 2021-2023
The definitive guide to nursing diagnoses as reviewed and approved by the NANDA International. In this new version of a pioneering text, all introductory chapters have been rewritten to provide nurses with the essential information they need to comprehend assessment, its relationship to diagnosis and clinical reasoning, and the purpose and application of taxonomic organization at the bedside. A total of 46 new nursing diagnoses and 67 amended nursing diagnostics are presented.
Ackley and Ladwig's Nursing Diagnosis Handbook: An Evidence-Based Guide to Planning Care
We love this book because of it's evidence-based approach to nursing interventions. This care plan handbook uses an easy, three-step system to guide you through client assessment, nursing diagnosis, and care planning. Includes step-by-step instructions show how to implement care and evaluate outcomes, and help you build skills in diagnostic reasoning and critical thinking.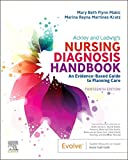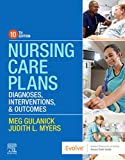 Nurse's Pocket Guide: Diagnoses, Prioritized Interventions, and Rationales
Quick-reference tool includes all you need to identify the correct diagnoses for efficient patient care planning. The sixteenth edition includes the most recent nursing diagnoses and interventions from NANDA-I 2021-2023 and an alphabetized listing of nursing diagnoses covering more than 400 disorders.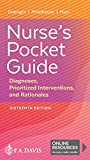 Nursing Diagnosis Manual: Planning, Individualizing, and Documenting Client Care
Identify interventions to plan, individualize, and document care for more than 800 diseases and disorders. Only in the Nursing Diagnosis Manual will you find for each diagnosis…. subjectively and objectively – sample clinical applications, prioritized action/interventions with rationales – a documentation section, and much more!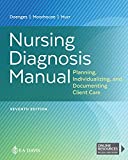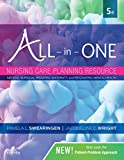 See also
Other recommended site resources for this nursing care plan:
Other nursing care plans for pediatric conditions and diseases: