Learn about the nursing diagnosis for brain tumor nursing care plans in this guide. Discover the nursing interventions and nursing management to promote positive patient outcomes in this article.
What is a Brain Tumor?
A brain tumor is the most common solid tumor form that may be benign, malignant, or metastatic growth from a tumor in another area of the body. Most central nervous system tumors occur at the midline in the brainstem or cerebellum and can result in increased intracranial pressure and other associated symptoms. Other tumors occur in the cerebrum.
A malignant brain tumor is the second most common type of cancer in children and has a poor prognosis as the tumor usually grows and becomes advanced before signs and symptoms appear or are detected as they are easily missed. Signs and symptoms are site and size-dependent. Brain tumors are most prevalent in children 3 to 7 years of age.
Treatment options include surgery, although total removal is not usually possible, chemotherapy, and radiation, which may be administered to reduce the size of the tumor prior to surgery. One or a combination of these methods may be given with each resulting in possible continuing deficits in the neurologic status.
Nursing Care Plans
Nursing care planning goals for a child with a brain tumor center on relieving pain, reducing anxiety, and promoting an understanding of the signs and symptoms of increased ICP and expected changes in body appearance related to the planned cranial surgery.
Here are three (3) nursing care plans and nursing diagnosis for brain tumors:
Acute Pain
Patients with brain tumors may experience acute pain due to the compression of sensitive structures, increased pressure within the skull, and the invasion of nerve pathways. The severity and location of the pain may vary depending on the size, location, and type of the tumor. Effective pain management is important to enhance the patient's quality of life and minimize the impact of the tumor on their daily activities.
Nursing Diagnosis
May be related to
Possibly evidenced by
Verbal complaints of pain
Headache in the frontal or occipital area that is worse during the morning and becomes worse with straining or if the head is dropped
Changes in vital signs
Hostile, tense behavior
Restlessness
Desired Outcomes
The child will rate pain as less than (specify pain rating and scale used).
Nursing Assessment and Rationales
1. Assess the severity and duration of a headache; observe precipitating factors, recurrence, and progressive characteristics.
Provides data about the presence of a tumor as a headache is a most usual symptom in the child.
2. Ascertain the child's perception of the word "pain" and ask the family what word the child normally uses. Use a pain assessment tool appropriate for the age and developmental level to determine the pain intensity.
Promotes better communication between child/family and nurse during the assessment.
3. Form a preventive strategy for pain management around the clock; note for physiologic and behavioral signs of pain.
Allows immediate identification of pain which improves measures for pain relief.
Nursing Interventions and Rationales
1. Instruct the child to refrain from sneezing, coughing, or straining during defecation.
Avoids straining that triggers or aggravates a headache.
2. Apply a cool compress on the head for low to moderate pain.
Promotes comfort and ease from a headache and reduces facial edema if present.
3. Provide toys and games for quiet play.
Provides diversionary activity to detract from pain.
4. After surgical intervention, opioids such as morphine sulfate may be initially given. Monitor for side effects such as sedation and respiratory depression; use Naloxone to block the effects of opioids.
Rarely do side effects occur, and opioids can be administered safely with appropriate monitoring.
5. Educate parents and child about analgesics, to administer in anticipation of a headache and the type to give (sustained release) and that it will help to control a headache.
Manages pain before it becomes severe.
6. Assist parents to formulate activities that will not trigger or heighten headache pain.
Promotes stimulation for a child's development needs.
7. Administer analgesic as prescribed.
Used for the treatment of pain due to central nervous system tumors.
Recommended Resources
Recommended nursing diagnosis and nursing care plan books and resources.
Disclosure: Included below are affiliate links from Amazon at no additional cost from you. We may earn a small commission from your purchase. For more information, check out our privacy policy.
Ackley and Ladwig's Nursing Diagnosis Handbook: An Evidence-Based Guide to Planning Care
We love this book because of its evidence-based approach to nursing interventions. This care plan handbook uses an easy, three-step system to guide you through client assessment, nursing diagnosis, and care planning. Includes step-by-step instructions showing how to implement care and evaluate outcomes, and help you build skills in diagnostic reasoning and critical thinking.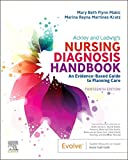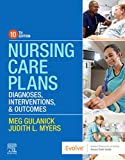 NANDA International Nursing Diagnoses: Definitions & Classification, 2021-2023
The definitive guide to nursing diagnoses is reviewed and approved by the NANDA International. In this new version of a pioneering text, all introductory chapters have been rewritten to provide nurses with the essential information they need to comprehend assessment, its relationship to diagnosis and clinical reasoning, and the purpose and application of taxonomic organization at the bedside. A total of 46 new nursing diagnoses and 67 amended nursing diagnostics are presented.
Nurse's Pocket Guide: Diagnoses, Prioritized Interventions, and Rationales
Quick-reference tool includes all you need to identify the correct diagnoses for efficient patient care planning. The sixteenth edition includes the most recent nursing diagnoses and interventions from NANDA-I 2021-2023 and an alphabetized listing of nursing diagnoses covering more than 400 disorders.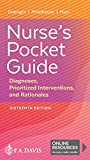 Nursing Diagnosis Manual: Planning, Individualizing, and Documenting Client Care
Identify interventions to plan, individualize, and document care for more than 800 diseases and disorders. Only in the Nursing Diagnosis Manual will you find for each diagnosis…. subjectively and objectively – sample clinical applications, prioritized action/interventions with rationales – a documentation section, and much more!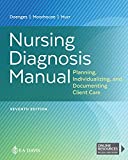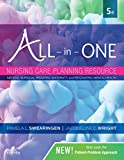 See also
Other recommended site resources for this nursing care plan:
Other nursing care plans for pediatric conditions and diseases: