Tonsillitis refers to inflammation and infection of the tonsils, which consist of pairs of lymph tissue in the nasal and oropharyngeal passages. Bacterial or viral pharyngitis usually leads to the infection of the tonsils. Inflammation and edema of the tonsillar tissue makes swallowing and talking difficult, and forces the child to breathe through the mouth. Advanced infection can result in cellulitis to adjacent tissue or abscess formation which may require drainage.
Management of bacterial tonsillitis is through the use of supportive measures such as adequate hydration, rest, antipyretics, analgesic, and complete course of an antibiotic such as penicillin. A client with chronic tonsillitis is advised to undergo tonsillectomy which is the removal of the palatine tonsils located in the oropharynx. The adenoids are tonsils located in the nasopharynx and also sometimes removed by adenoidectomy.
Nursing Care Plans
Nursing care plan goals for a child experiencing tonsillitis include maintaining a patent airway, preventing aspiration, relieving pain, especially while swallowing, encouraging fluid intake, and understanding of post-discharge care and possible complications.
Here are four (4) nursing care plans (NCP) and nursing diagnosis (NDx) for tonsillitis:
Ineffective Airway Clearance
Nursing Diagnosis
May be related to
Possibly evidenced by
Difficulty swallowing
Child breathe via mouth only
Desired Outcomes
Child will maintain a patent airway as demonstrated by normal respiratory
rate and rhythm and clear breath sounds.
Nursing Interventions
Rationale
Assess for signs and symptoms of inadequate oxygenation.
Early signs of hypoxia include confusion, irritability, headaches, pallor, tachycardia, and tachypnea.
Place the child prone or side-lying position.
Promotes drainage of blood and unswallowed saliva from the mouth that can potentially be aspirated.
Discourage the intake of milk, ice cream, and pudding.
These dairy products may coat the throat causing the child to cough out and clear the throat.
Encourage the child to drink fluids adequately.
Hydration loosens thick secretions or maintains the secretions moist to facilitate easy removal.
Have a suction equipment available at the bedside.
Suctioning removes clots at the surgical site and is done only during an airway obstruction due to risk of bleeding in the operative site.
Teach and demonstrate breathing exercises.
Promotes lung expansion, enhanced air exchange and prevents the risk of pneumonia.
Administer medications as prescribed:

Antibiotics (e.g., penicillin, amoxicillin, or erythromycin)

Prevent an infection caused by bacteria.
Reduce pharyngeal edema.
[epic-split-end]
Recommended Resources
Recommended nursing diagnosis and nursing care plan books and resources.
Disclosure: Included below are affiliate links from Amazon at no additional cost from you. We may earn a small commission from your purchase. For more information, check out our privacy policy.
NANDA International Nursing Diagnoses: Definitions & Classification, 2021-2023
The definitive guide to nursing diagnoses as reviewed and approved by the NANDA International. In this new version of a pioneering text, all introductory chapters have been rewritten to provide nurses with the essential information they need to comprehend assessment, its relationship to diagnosis and clinical reasoning, and the purpose and application of taxonomic organization at the bedside. A total of 46 new nursing diagnoses and 67 amended nursing diagnostics are presented.
Ackley and Ladwig's Nursing Diagnosis Handbook: An Evidence-Based Guide to Planning Care
We love this book because of it's evidence-based approach to nursing interventions. This care plan handbook uses an easy, three-step system to guide you through client assessment, nursing diagnosis, and care planning. Includes step-by-step instructions show how to implement care and evaluate outcomes, and help you build skills in diagnostic reasoning and critical thinking.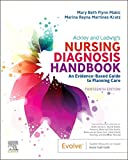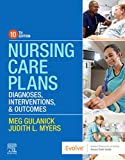 Nurse's Pocket Guide: Diagnoses, Prioritized Interventions, and Rationales
Quick-reference tool includes all you need to identify the correct diagnoses for efficient patient care planning. The sixteenth edition includes the most recent nursing diagnoses and interventions from NANDA-I 2021-2023 and an alphabetized listing of nursing diagnoses covering more than 400 disorders.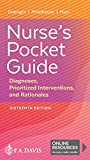 Nursing Diagnosis Manual: Planning, Individualizing, and Documenting Client Care
Identify interventions to plan, individualize, and document care for more than 800 diseases and disorders. Only in the Nursing Diagnosis Manual will you find for each diagnosis…. subjectively and objectively – sample clinical applications, prioritized action/interventions with rationales – a documentation section, and much more!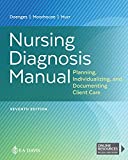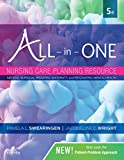 See also
Other recommended site resources for this nursing care plan:
Other nursing care plans for pediatric conditions and diseases: