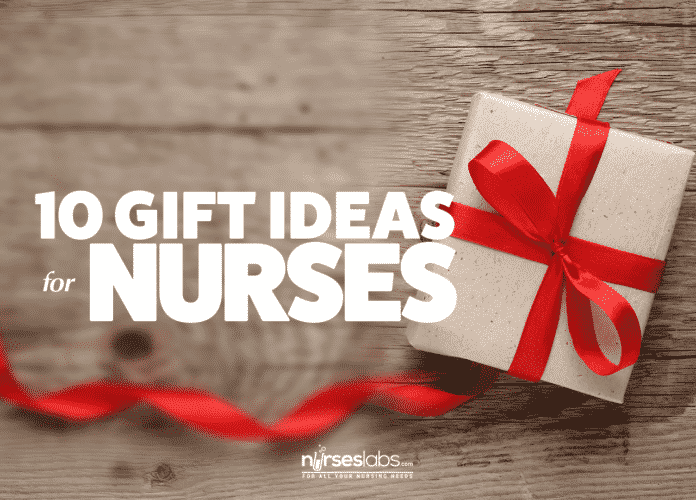 A few clock ticks away and we're off to celebrate the Nurses Week. The big rush of attention is fervently glowing for every nurse around the world, whichever shift they belong to. This time of the year is dedicated to recognizing nurses' service in making this world a healthier place one patient at a time.
What is a better way to recognize and celebrate nurses than coming up with an armful of gifts? Brainstorming for a concept and ultimately deciding for the perfect gift can be exasperating. However, it is not so difficult to come up with gift ideas for nurses because they are practically the biggest fan of all little and simple things that scream appreciation, creativity, and effort.
Here are 10 gift ideas that will leave the special nurses in your life at loss for words:
1. Trinket-Stuffed Cozy Slippers
Nurses usually get cranky because of after-shift sore feet. Why not ease their pain by welcoming them home with this cozy cable knit slippers gift idea? Make comfort and fun your goal by stuffing it with trinkets like chocolates, face mask, nail polish, lip balm, and a gift card from their favorite store. For male nurses, you can stuff it with shaving cream, razor, and cleansing gels instead. Lastly, tie your gift of love with a ribbon.
The softness of cozy slippers will make them look forward to relaxing long baths and soft white sheets so go run the extra mile by preparing the bed and the shower! Nurses make sure everyone is comfortable under their care for hours so they would really appreciate being the one who is at the receiving end of this comfort once in a while.
WHAT YOU'LL NEED: Cozy Slippers, chocolates, facial masks, gift card, and some ribbons.
2. Coffee Beans in a Frame
This is a fun and witty way of nurturing the coffee-lover side of the special nurses in your life. Do they want it light and nutty? Spicy and berry-like? Whatever kind they yearn for every morning, be sure you purchase an abundant stock so they can refill it after every caffeine-deficient emergency.
Nurses will love it so much they will wish this is all over the house! This wall decoration might be the one that is most prone to breaking but if this is for the sake of the special nurses in your life, you'll have no reason to get mad for cleaning the shards.
WHAT YOU'LL NEED: Wooden Frame, or this Frame, Sticker Label, and some Coffee Beans.
3. New Nurse Survival Kit
Recognizing the new nurse in your life? Nicole Thien of Uniquely Women has done it best through a gift basket and she wants you to do the same! Grab a basket and fill it with all simple items that will help the new special nurses in your life keep going. Some of the things you can include are retractable pens, band-aids, hair ties, gum, a variety of snacks, hand sanitizer, lotion, notebook, and the extremely underrated but highly-useful sewing kit. Don't forget his or her own first aid kit loaded with pain medications, vitamins, and maintenance drugs if he or she is taking any.
Nurses will be delighted with the convenience this gift basket affords them because it practically contains most of the things they would need from time to time.
WHAT YOU'LL NEED: Basket, Hand Sanitizers, Pens, and anything you'd like to add. Fill the basket with treats!
4. Aromatherapy Shower Bombs
Nurses are prone to feelings of stress and illnesses. Help them feel calm and balanced with this easy to make aromatherapy shower bombs. Shower bombs are made of baking soda, water, and essential oils (e.g. peppermint, eucalyptus, etc.) and are placed in the corner of a shower so they can break down and release the oil vapors. Other aromatherapy blends can help clear sinuses and ease flu.
This gift idea is inspired by Amy Huntley of The Idea Room. A guide on how to make these shower bombs, as well as other varieties of these shower bombs, can be found in her post.
5. Nursing Bags
Every nurse would need a bag that fits their active work life and where they can organize their things for work. This bag is sustainable and durable so it is an ideal match for nurses' daily wear n' tear kind of life. Bags with lots of pockets are highly appreciated by nurses because they bring lots of stuff with them most of the time.
BUY AT AMAZON: Nylon Medical Bag, Prestige Medical Nurse Cargo Bag
6. "Thank You!" Gift Bags
Let the special nurses in your life know you are thankful for them by these little thank you gift bags. Top this with thank you notes found online which you can tweak a bit to make it personalized.
WHAT YOU'LL NEED: Craft bag, various items like: chocolate bars, antibacterial gel, sugar-free gum, and chap sticks.
7. Clinical Pocket Guide
This handy reference guide is equipped with vital clinical information useful to both registered nurses and those who are preparing for licensure examinations. It is a practical gift idea because nurses can conveniently check medical information here to facilitate effective and safe nursing care. Also, this pocket guide has waterproof pages and is completely friendly to any form of liquid nearby!
8. Pocket Organizer
Here comes the product that will manage every nurse's dire need for organization inside their pockets. This can carry medical tools that nurses need most of the time like pens, scissors, and pen light. This comes with extra pockets so 2×2 gauzes and alcohol pads can fit. Even money for lunch can conveniently be kept here.
Friendly reminder: kindly check their uniforms and be sure it fits their pocket.
BUY FROM AMAZON: Nurse Scrub Organizer, Prestige Medical Pocket Organizer
9. Sole Sox
Level up your socks gift-giving game by purchasing these cool and comfortable socks with anatomically-correct healing pressure points! This is especially ideal for nurses who love anatomy and have an interest in reflexology.
10. Chill Pill
This is probably the simplest gift idea in the list but is certainly one of the most thoughtful. This will leave a smile on nurses' faces because they will remember you every time they have an unpleasant encounter with certain individuals. It can be filled with any kind of candy but do this with your nurse's favorite sweets!
WHAT YOU'LL NEED: Mason Jar, Candies
Now that this list has given you lots of ideas to consider for this year's Nurses Week, what are you waiting for? Choose one on the list and make the special nurses in your life happy!
Last updated on