Epiglottitis is the acute inflammation of the epiglottis and surrounding laryngeal area with the associated edema that needs an emergency situation as the supraglottic area becomes obstructed. Commonly caused by Haemophilus influenzae type B, it affects children ages 2 to 7 years.
Children experiencing epiglottis typically appear ill with a high fever, sudden sore throat, muffled voice, rapid respirations, and prefers on sitting upright with the chin extended and mouth open. Drooling is common due to dysphagia and respiratory distress is progressive as the obstruction advances. Once epiglottitis is suspected, no examination of the oropharynx is initiated until emergency equipment and personnel are readily available.
The child may need endotracheal intubation or tracheostomy for some cases of severe respiratory distress. Onset is rapid (over 4-12 hours) and breathing pattern usually re-established within 72 hours following intubation and antimicrobial regimen.
Nursing Care Plans
Nursing care planning goals of a child with epiglottitis consists in providing the child with immediate emergency care to avoid the development of further complications. Other goals for the client with epiglottitis are maintaining airway patency, achieving thermoregulation, relieving anxiety, conserving energy to decrease oxygen requirements, enhancing parental/caregiver knowledge and absence of complications.
Here are five (5) nursing care plans (NCP) and nursing diagnosis for epiglottitis:
Ineffective Airway Clearance
Nursing Diagnosis
May be related to
Obstruction associated with edema and excessive mucus production in the upper airways
Possibly evidenced by
Sudden high fever
Muffled voice
Sore throat
Dyspnea
Drooling
Dysphagia
Decreased breath sounds
Rapid breathing with respiratory distress
Bright red epiglottis with edema
Desired Outcomes
The child's airway will remain clear.
| Nursing Interventions | Rationale |
| --- | --- |
| Assess respiratory rate, effort, pattern, and depth. | Nasal flaring, rapid breathing, dyspnea, chest retractions, and apnea signifies severe respiratory distress that requires immediate airway support. |
| Auscultate lungs for the presence of normal or adventitious lung sounds. | Absent or decreased lung sounds may reveal the presence of a mucous plug or airway obstruction. Stridor is a late ominous sign of epiglottitis that indicates emergency airway management. |
| Use pulse oximetry to monitor oxygen saturation; assess arterial blood gases (ABGs) | Pulse oximetry is used to detect changes in oxygenation. Oxygen saturation should be maintained at 90% or greater. Alteration in ABGS may result in increased pulmonary secretions and respiratory fatigue. |
| Encourage oral intake by offering warm, clear fluids. | Adequate hydration liquifies thick mucus/secretions. |
| Position the child in a sitting up and leaning forward position with mouth open and tongue out ("tripod" position). | Allows maximum entry of air into the lungs for improved oxygenation. |
| Administer humidified oxygen | Children need moist air to decrease the epiglottal inflammation and facilitates expectoration. |
| Administer IV antibiotics as ordered. | After obtaining blood and epiglottic cultures, second-or-third generation cephalosporins and beta-lactamase resistant antibiotic should be started as soon as possible. |
| Prepare for intubation or tracheostomy; Anticipate the need of an artificial airway. | An artificial airway is required to promote oxygenation and ventilation and prevent aspiration. |
Recommended Resources
Recommended nursing diagnosis and nursing care plan books and resources.
Disclosure: Included below are affiliate links from Amazon at no additional cost from you. We may earn a small commission from your purchase. For more information, check out our privacy policy.
NANDA International Nursing Diagnoses: Definitions & Classification, 2021-2023
The definitive guide to nursing diagnoses as reviewed and approved by the NANDA International. In this new version of a pioneering text, all introductory chapters have been rewritten to provide nurses with the essential information they need to comprehend assessment, its relationship to diagnosis and clinical reasoning, and the purpose and application of taxonomic organization at the bedside. A total of 46 new nursing diagnoses and 67 amended nursing diagnostics are presented.
Ackley and Ladwig's Nursing Diagnosis Handbook: An Evidence-Based Guide to Planning Care
We love this book because of it's evidence-based approach to nursing interventions. This care plan handbook uses an easy, three-step system to guide you through client assessment, nursing diagnosis, and care planning. Includes step-by-step instructions show how to implement care and evaluate outcomes, and help you build skills in diagnostic reasoning and critical thinking.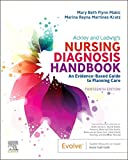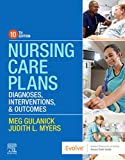 Nurse's Pocket Guide: Diagnoses, Prioritized Interventions, and Rationales
Quick-reference tool includes all you need to identify the correct diagnoses for efficient patient care planning. The sixteenth edition includes the most recent nursing diagnoses and interventions from NANDA-I 2021-2023 and an alphabetized listing of nursing diagnoses covering more than 400 disorders.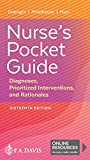 Nursing Diagnosis Manual: Planning, Individualizing, and Documenting Client Care
Identify interventions to plan, individualize, and document care for more than 800 diseases and disorders. Only in the Nursing Diagnosis Manual will you find for each diagnosis…. subjectively and objectively – sample clinical applications, prioritized action/interventions with rationales – a documentation section, and much more!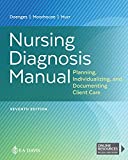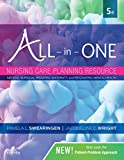 See also
Other recommended site resources for this nursing care plan:
Other nursing care plans for pediatric conditions and diseases: