Alzheimer's disease (AD) is a progressive and irreversible, degenerative, fatal disease and is the most common form of dementia among older people. Dementia is a brain disorder that seriously affects a person's ability to carry out daily activities. It usually begins after age 60, and the risk goes up as you get older. Risk is also higher if a family member has the disease.
Progression of the disease is done in phases until all cognitive function is destroyed. Pathologic consequences include the loss of neurons in multiple areas of the brain, atrophy with wide sulci and dilated brain ventricles, and plaques composed of neurites, astrocytes, and glial cells surrounding an amyloid center, and neurofibrillary tangles.
Symptoms of Alzheimer's Disease result from the destruction of numerous neurons in the hippocampus and the cerebral cortex. The enzyme choline acetyltransferase has a decreased action with AD patients, which results in impaired conduction of impulses between the nerve cells caused by a lack of acetylcholine production.
Currently, no treatment can stop the progression of the disease. However, some drugs may help keep symptoms from getting worse for a limited time.
Nursing Care Plans
Nurses play a key role in recognizing dementia among hospitalized elderly by assessing for signs during the nursing admission assessment. Interventions for dementia are aimed at promoting patient function and independence for as long as possible. Other important goals include promoting the patient's safety, independence in self-care activities, reducing anxiety and agitation, improving communication, providing socialization and intimacy, adequate nutrition, and supporting and educating the family caregivers.
Here are 15 nursing care plans and nursing diagnoses for patients with Alzheimer's Disease and Dementia:
Impaired Memory
Nursing Diagnosis
May be related to
Alzheimer's disease process
Changes in cognitive abilities
Chemical imbalance in the brain
Dementia
Neuronal destruction in the brain
May be evidenced by
Disorientation to time, place, person, and circumstance
Decreased ability to reason or conceptualize
Inability to reason
Inability to calculate
Decreased attention span
Easy distractibility
Inability to follow simple or complex commands
Deterioration in personal care and appearance
Dysarthria
Convulsions
Inappropriate social behavior
Paranoia
Combativeness
Inability to cooperate
Wandering
Disturbance in judgment and abstract thoughts
Explosive behavior
Illusions, delusions, hallucinations
Deterioration of intellect
Loss of sexual drive and desire reduced control of sexual behavior
Inappropriate behavior
Lack of inhibitions
Hypervigilance or hypovigilance
Alteration in sleep pattern
Lethargy
Egocentricity
Desired goals and outcomes
Patient will have appropriate maintenance of mental and psychological function as long as possible and reversal of behaviors when possible.
Family members will exhibit an understanding of required care and demonstrate appropriate coping skills and utilize community resources.
Patient will achieve functional ability at his optimum level with modifications and alterations within his environment to compensate for deficits.
Nursing Assessment and Rationales
1. Assess the patient's overall cognitive function and memory.
Cognitive assessment tools such as the General Practitioner Assessment of Cognition (GPCOG) can be used to determine the patient's cognitive function. Findings from the assessment are used for further evaluation and to guide treatment.
2. Assess the patient for sensory deprivation, concurrent use of CNS drugs, poor nutrition, dehydration, infection, or other concurrent disease processes.
May cause confusion and a change in mental status.
3. Perform regular, comprehensive person-centered assessments and timely interim assessments.
Assessments should be conducted at least every six months to identify issues that will help the person with dementia to live fully (Molony et al., 2018).
Nursing Interventions and Rationales
1. Orient the patient to the environment as needed if the patient's short-term memory is intact. The use of calendars, radio, newspapers, television, and so forth are also appropriate.
Reality orientation techniques help improve patients' awareness of self and environment only for patients with confusion related to delirium or depression. Depending on the stage of AD, it may be reassuring for patients in the very early states who are aware that they are losing their sense of reality. Still, it does not work when dementia becomes irreversible because the patient can no longer understand reality. Television and radio programs may be overstimulating, may increase agitation, and disorientating patients who cannot distinguish between reality and fantasy or what they may view on television.
2. Suggest the use of a calendar or making a list of reminders.
Written reminders can help remind the patient of certain actions.
3. Encourage the use of complementary and alternative therapies such as exercises, guided meditation, massage.
These activities can help reduce stress; stress can aggravate memory loss.
4. Assist the client in setting up a medication box.
A medication box can help remind them to take their medication at prescribed times and refill the box.
Recommended Resources
Recommended nursing diagnosis and nursing care plan books and resources.
Disclosure: Included below are affiliate links from Amazon at no additional cost from you. We may earn a small commission from your purchase. For more information, check out our privacy policy.
Ackley and Ladwig's Nursing Diagnosis Handbook: An Evidence-Based Guide to Planning Care
We love this book because of its evidence-based approach to nursing interventions. This care plan handbook uses an easy, three-step system to guide you through client assessment, nursing diagnosis, and care planning. Includes step-by-step instructions showing how to implement care and evaluate outcomes, and help you build skills in diagnostic reasoning and critical thinking.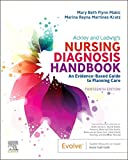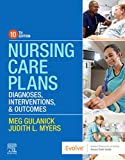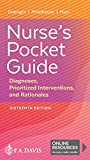 Nursing Diagnosis Manual: Planning, Individualizing, and Documenting Client Care
Identify interventions to plan, individualize, and document care for more than 800 diseases and disorders. Only in the Nursing Diagnosis Manual will you find for each diagnosis subjectively and objectively – sample clinical applications, prioritized action/interventions with rationales – a documentation section, and much more!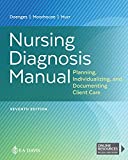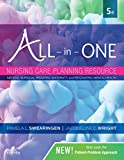 See also
Other recommended site resources for this nursing care plan:
Other nursing care plans related to neurological disorders:
References & Sources