Appendectomy is the surgical removal of the appendix. An inflamed appendix (appendicitis) may be removed using a laparoscopic approach with a laser. However, the presence of multiple adhesions, retroperitoneal positioning of the appendix, or the likelihood of rupture necessitates an open (traditional) procedure.
Studies indicate that laparoscopic appendectomy results in significantly less postoperative pain, earlier resumption of solid foods, a shorter hospital stay, lower wound infection rate, and a faster return to normal activities than open appendectomy.
Nursing Care Plans
Nursing care planning and management for patients who underwent appendectomy include: preventing complications, promoting comfort, and providing information.
Here are four (4) nursing care plans (NCP) and nursing diagnoses for patients who underwent appendectomy:
Acute Pain
After an appendectomy, patients experience acute pain due to the surgical incision and manipulation of the abdominal tissues, as well as postoperative inflammation and stretching of the abdominal wall muscles.
Nursing Diagnosis
May be related to
Distension of intestinal tissues by inflammation
Presence of a surgical incision
Possibly evidenced by
Reports of pain
Facial grimacing, muscle guarding; distraction behaviors
Expressive behavior (restlessness, moaning, crying, vigilance, irritability, sighing)
Autonomic responses
Desired Outcomes
The client will report pain is relieved/controlled.
The client will appear relaxed, and able to sleep/rest appropriately.
The client will demonstrate the use of relaxation skills and diversional activities, as indicated, for individual situations.
Nursing Assessment and Rationales
1. Assess pain, noting location, characteristics, and severity (0–10 scale). Investigate and report changes in pain as appropriate.
Useful in monitoring the effectiveness of the medication, and the progression of healing. Changes in characteristics of pain may indicate developing abscess or peritonitis, requiring prompt medical evaluation and intervention.
2. Watch closely for possible surgical complications.
Continuing pain and fever may signal an abscess.
Nursing Interventions and Rationales
1. Provide accurate, honest information to patients and SO.
Being informed about the progress of the situation provides emotional support, helping to decrease anxiety
2. Keep at rest in a semi-Fowler's position.
To lessen the pain. Gravity localizes inflammatory exudate into the lower abdomen or pelvis, relieving abdominal tension, which is accentuated by the supine position.
3. Encourage early ambulation.
Promotes normalization of organ function (stimulates peristalsis and passing of flatus, reducing abdominal discomfort).
4. Provide diversional activities
Refocuses attention, promotes relaxation, and may enhance coping abilities.
5. Keep NPO and maintain NG suction initially.
Decreases discomfort of early intestinal peristalsis, gastric irritation, and vomiting.
6. Place an ice bag on the abdomen periodically during the initial 24–48 hr, as appropriate.
Soothes and relieves pain through desensitization of nerve endings. Note: Do not use heat, because it may cause tissue congestion.
7. Never apply heat to the right lower abdomen.
This may cause the appendix to rupture.
8. Administer analgesics as indicated.
Relief of pain facilitates cooperation with other therapeutic interventions (ambulation, pulmonary toilet).
Recommended Resources
Recommended nursing diagnosis and nursing care plan books and resources.
Disclosure: Included below are affiliate links from Amazon at no additional cost from you. We may earn a small commission from your purchase. For more information, check out our privacy policy.
Ackley and Ladwig's Nursing Diagnosis Handbook: An Evidence-Based Guide to Planning Care
We love this book because of its evidence-based approach to nursing interventions. This care plan handbook uses an easy, three-step system to guide you through client assessment, nursing diagnosis, and care planning. Includes step-by-step instructions showing how to implement care and evaluate outcomes, and help you build skills in diagnostic reasoning and critical thinking.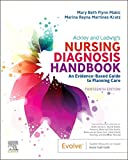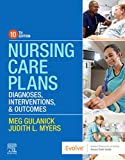 NANDA International Nursing Diagnoses: Definitions & Classification, 2021-2023
The definitive guide to nursing diagnoses is reviewed and approved by the NANDA International. In this new version of a pioneering text, all introductory chapters have been rewritten to provide nurses with the essential information they need to comprehend assessment, its relationship to diagnosis and clinical reasoning, and the purpose and application of taxonomic organization at the bedside. A total of 46 new nursing diagnoses and 67 amended nursing diagnostics are presented.
Nurse's Pocket Guide: Diagnoses, Prioritized Interventions, and Rationales
Quick-reference tool includes all you need to identify the correct diagnoses for efficient patient care planning. The sixteenth edition includes the most recent nursing diagnoses and interventions from NANDA-I 2021-2023 and an alphabetized listing of nursing diagnoses covering more than 400 disorders.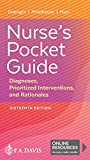 Nursing Diagnosis Manual: Planning, Individualizing, and Documenting Client Care
Identify interventions to plan, individualize, and document care for more than 800 diseases and disorders. Only in the Nursing Diagnosis Manual will you find for each diagnosis…. subjectively and objectively – sample clinical applications, prioritized action/interventions with rationales – a documentation section, and much more!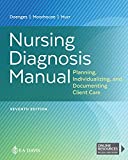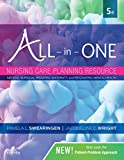 See also
Other recommended site resources for this nursing care plan:
More nursing care plans related to gastrointestinal disorders: